A pretty lady has set social media buzzing after marketing herself that she was was showcasing her talent.
As the world continue to advance, a lot of new inventions in all spheres of life are developed daily.
The said lady makes a crochet wear and posted pictures of herself wearing her product in a bad light which did go down well with people.
Crochet is the process of using threads, yarns or other materials to create a product that can be worn. The nigerian lady whose twitter handle is @ore_akiinde created a crochet bikini and bathrobe.
The lady captioned her post " Hi twitter, i made this three piece" .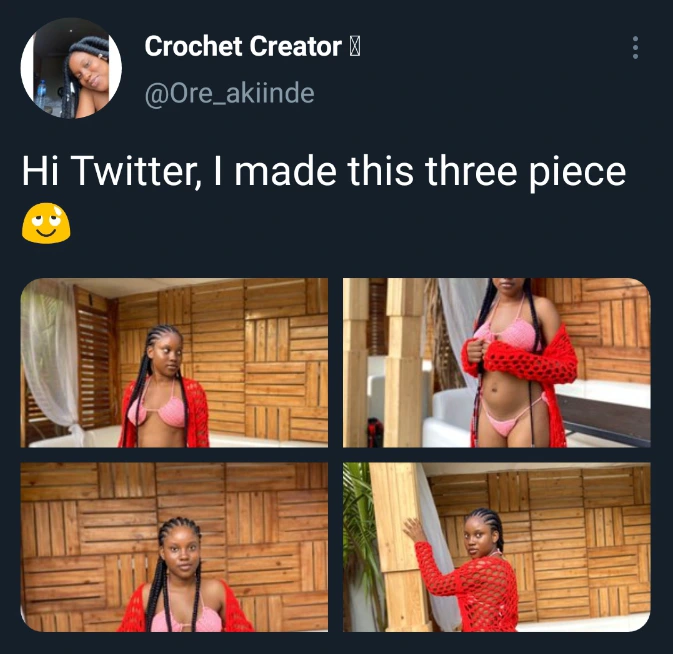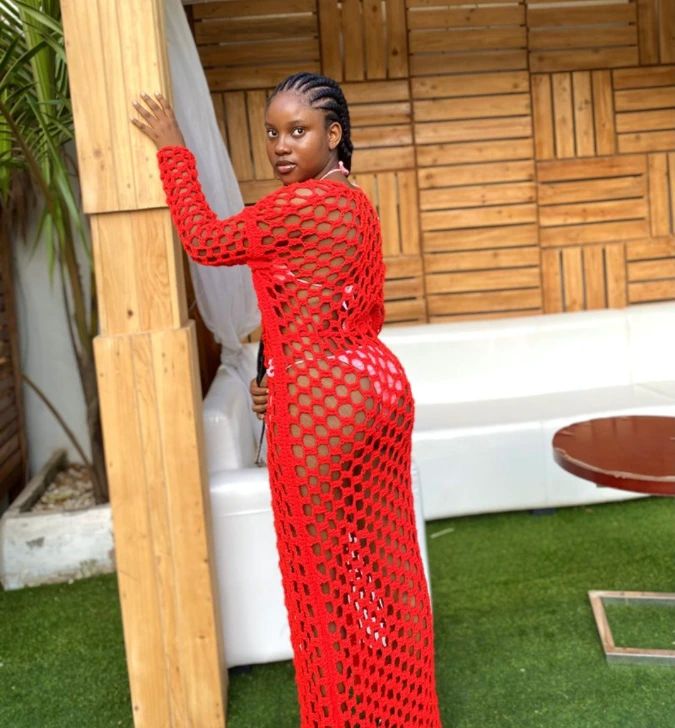 Her post generated a lot of reactions from twitter users. Most of them expressed their admiration for the bikini and bathrobe she created and also how beautiful she is.
A twitter user whose handle is @xx_thedami said " Amazing work Ore, i love the colours, especially the red, it's very vibrant. Dismiss the wailing of the morality police brigade here crying about this. We see pictures of people wearing bikini everyday and this is similar. Use the sounds of their noise making to dance your way to the bank.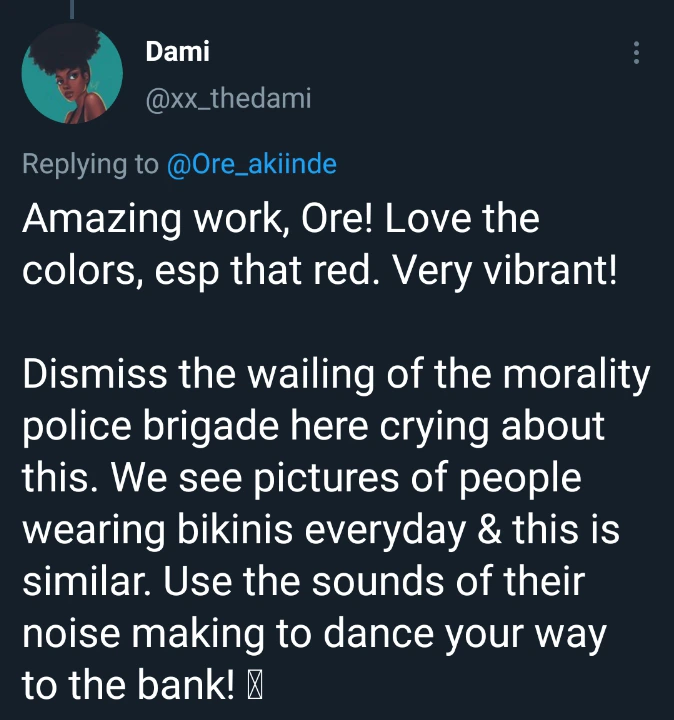 Below are the reactions of others.