Stephen Amoah, popular called Sticka and Kweku Ricketts-Hagan today, Thursday, July 21, 2022 joined Serwaa Amihere on GHToday. The trio discussed trending issues affecting Ghanaians. One of the first things discussed was a recent poll by the Global Info Analytics which revealed that if elections are held today John Mahama will win by 58%. The Survey also showed that over 70% of Christians are against the National Cathedral.
In reaction to this, Cape Coast MP, Ricketts-Hagan asserted that from the dwindling economy and hardships Ghanaians are facing it was clear that the government has failed and needs to be kicked out. He called for the removal of President Akufo-Addo, Vice President Bawumia and Finance Minister, Ken Ofori Atta. He compared the economy under John Mahama and noted that Ghanaians were better off then than now.
Nhyiaeso MP, Sticka however debunked this assertion. According to him, Ricketts-Hagan was displaying intellectual dishonesty and called on the spiritual head of his colleague MP to sack him for lying on national TV. He noted that lies are being peddled to praise John Mahama.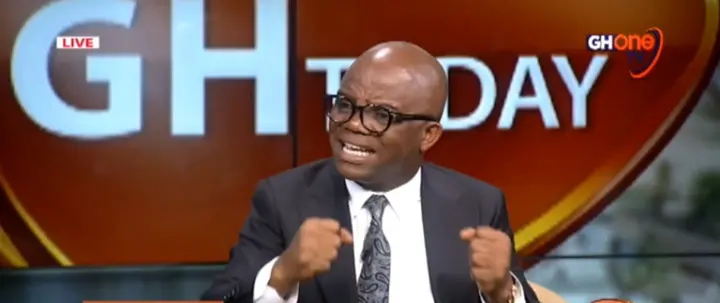 "My senior MP is saying we don't understand the economy. If your pastor is listening to you maybe they will ask you to stop coming to church," Sticka said
According to Sticka, it is obvious that John Mahama's government was a flop which cannot be compared to Akufo-Addo's term. He explained that though the country is in crises, the economy is still better than it was under John Mahama. He called on Ghanaians to support the government so they build Ghana.
Use the link below to watch. Kindly start from 29:15
https://www.facebook.com/Ghonetv/videos/420626763377991/
Source: Operanews