Captain Kwadwo Smart boldly Speaks about the Paul Adom Otchere again on his live morning show on Onua TV this Morning 21st July 2022. According to Captain Smart, he is one of the best presenters in Ghana who is not being lured by Politicians just like Paul Adom Otchere who was given a position as the Chairman fo Ghana Airport Company by the current President of the Republic of Ghana, His Excellency Nana Addo Dankwah Akuffo Addo.
According to Captain Kwadwo Smart, the path he has chosen is different from what Paul Adom Otchere has chosen. As a result, he is not getting the government appointment and he is also not interested in taking any of those positions from Government.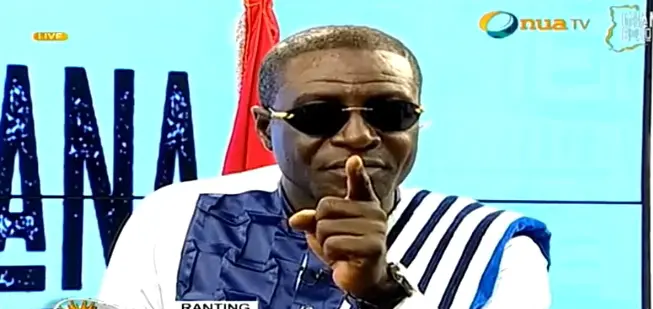 Captain Smart added that, Journalists who are always quiet and they are not ready to speak the truth will always be appointed by the Government occupy prestigious position. Captain Smart is of the view that, he would have been a minister of state for by now if he was silent about some of the bad issues happening under the various Government especially the New Patriotic party.
Captain Smart is therefore urging all journalists including Paul Adom Octhere to always speak the truth and avoid taking positions from Government.
https://www.facebook.com/KYSFMONLINE.NET/videos/5990052624355588/?app=fbl
Source: Education GH