TV3 is one of the popular television stations in Ghana. In the early hours of today 14th July 2022, TV3 confirmed a sad story concerning a church elder who lost eight hundred thousand Ghana Cedis on betting. It is very bad on the part of the church elder to engage in betting.
It is always preached that, Almighty does not like betting but it is quite unfortunate for a church elder to venture into that act which us considered as a sin to christians. The elder elder could have used that amount of money to help the pour and the needy in his church as well us engage in massive projects whereby he can employ many youth who are on the street.
"A friend introduced me to betting, and my first stake was 5000 Ghana Cedis. I had profit of 3900 Ghana Cedis. The second time, I placed a bet of 3000 Ghana Cedis and won 5000 Ghana Cedis. On the third time, I stake 20,000 Ghana cedis and won 80,000 Ghana Cedis. I asked God, where has this been, and I have been suffering. The day the betting spirit sank deep into my blood. But I lost it all on my fourth try". – TV3 Confirmed.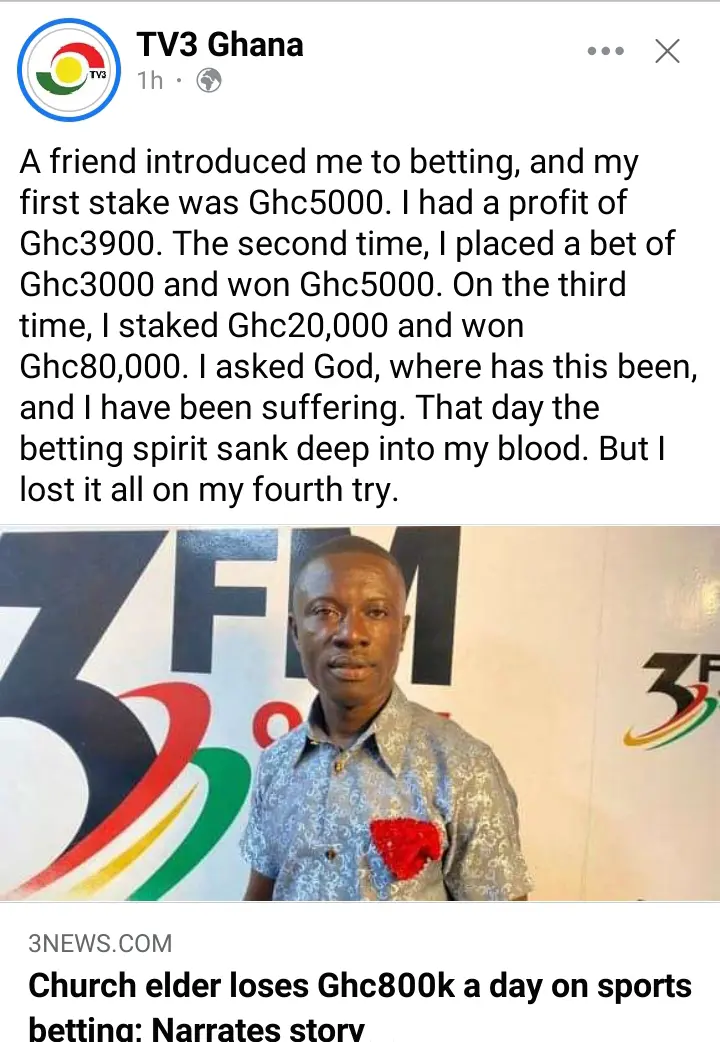 Source:TV3