The popularly known US-based Ghanaian broadcast journalist has recently done the unexpected after he finally spits out the bitter truth aside expressing his immense disappointment in Otumfuo Osei Tutu II.
Speaking on the alarming issue on the "Loud Silence Media" show, Kelvin Taylor took the opportunity to reveal that, Otumfuo wasn't fair to Mahama in 2020 amongst other related issues but was rather fair to the incumbent President, Nana Akufo Addo for obvious reasons.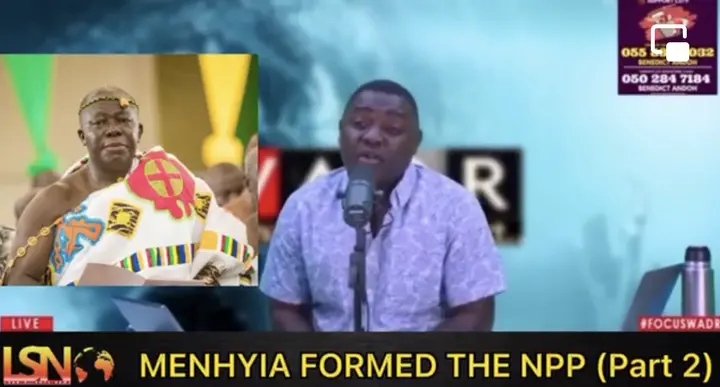 "I'm disappointed. Nana, you know I respect you but it is not fair for you to do that as a King. You told us Mahama came to your chambers and you asked him what he's been able to do for the Ashanti region. Mahama explained to you what he's done and the others he's not been able to do. Nana, you told Mahama to explain why he wasn't able to fulfill what he promised. But in 2020, Nana Akufo Addo came to your chambers but you couldn't ask him what he's been able to do for the Ashanti region neither did you ask him what he hadn't been able to accomplish over the years but you made Mahama list what he's done and not able to accomplish when he came to see you in 2020", Kelvin Taylor emphatically revealed.
Source: Operanews