Our portal can confirm that based on the document available, the head of Ghana's School Feeding program has been removed from office.
In line with the above subject matter, the ministry in-charge has issued a statement to that effect, stating clearly the termination of her appointment.
Gertrude Quashigah was fired in a statement issued by the Gender and Social Protection Minister Sarah Adwoa Safo on Tuesday.
The statement said she has been directed to hand over to the chief director of the Gender Ministry.
The Minister did not assign reasons for her removal.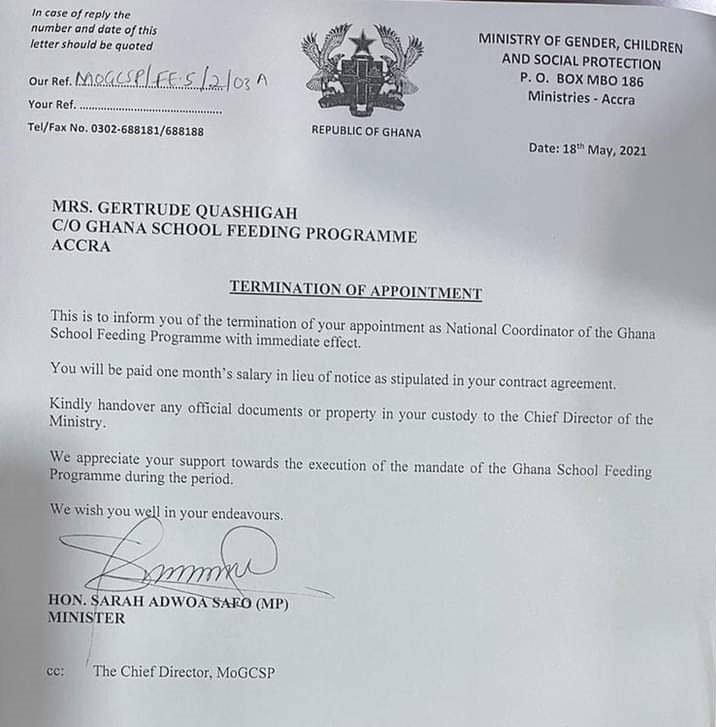 "You will be paid one month's salary in lieu of notice as stipulated in your contract agreement," portions of the statement said.