It will shock you to know that 18-years-old boy identified by David and two of his best friends have been nabbed by people of zone HB community in Utupko Local Government Area.
According to report, it was gathered that David had his birthday party on Sunday, May 2, and invited many of his friends to come and have fun with him, later, they were caught having anâl s*x with themselves all in the name of birthday celebration.
Residents of zone HB community later handed them over to Docare Foundation.
As three of the boys were making confession, they said they were 5 in the room but two persons managed to escape when they came and arrested them.
David further revealed that he has been doing this for a very long time, sometimes he visits his friends in other local government to catch the same fun.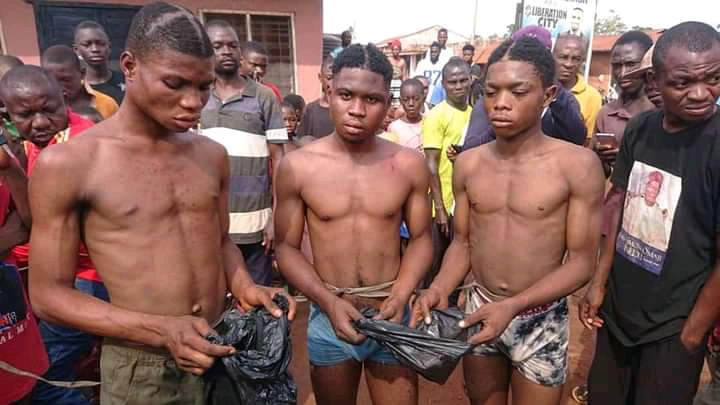 It's quite understandable that they have been in this act for long. However, the report said that the president of Docare Foundation, Comrade, Chris Ogah took the boys to the police station, and they were handed over to the Nigerian politice force where other actions would be carried out.
It's a great opportunity to urge parents and guidance to please take good care of your children in whatsoever they do, direct them to the right path for the betterment of you and the society.
There is a word that says "Train up a child in the way he should go, and even when he is old, he will not depart from it.