The president of the United States of America, Joseph Biden Jnr has lamented over America's ranking in world infrastructure.
The president who made a post through his verified Facebook page described it as unacceptable and that efforts have to be put in place to rebuild the country's crumbling infrastructure.
See screenshot of his post below: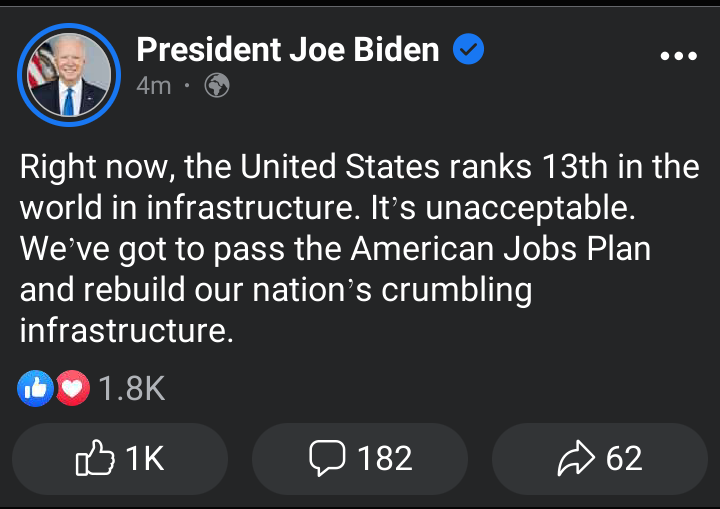 Joe Biden might be right to lament over the country's performance in terms of infrastructure as America has always been regarded as one of the top countries in the world.
As a matter of fact, it is even alleged to be the most powerful nation in the world. In terms of economy, military and technology, it remains one of the most advanced.
What mostly defines a leader is to identify a problem and proffer solution to it and in this case, Biden has done exactly that, let us hope that the actions would improve the country's ranking in its infrastructure.