This Is Unbelievable: How This 20-Year-Old Lady Who Was Stolen At Birth And Got Discovered By Her Biological Parents Shocks The World -DETAILS.
An Enugu based family has come out to narrate how they were able discover their twin daughter 20 years after she was stolen at birth (unknowing to them).
Professor Michael Okwudili and his wife, Gloria who are both natives of Ogbunike in Oyi local government area of Anambra State would never have thought they had twins if luck hadn't worked in their favour twenty years later. The couple who gave birth to a son named Nzubechukwu (Godswill) 20 years ago never knew he was a twin.
What really happened? 
The Okwudili's were a victim of a age-old crime that is still very much in practice today – child trafficking. Despite their social class they were not spared as the Okwudili's became victims.
Michael Okwudili, a professor of educational planning and Rector/ Provost, Our Saviour Institute of Science, Agricultural and Technology/ College of Education (OSISATECH/College of Education), only discovered 20 years later that his wife gave birth to twins in 2002.
She recalled that people in her church had always called her mama ijima (mother of twins.) but she herself nor her husband had no idea she was pregnant with twins.
The twin, a female known as Juliet Agulanna was probably stolen by one Doctor Oguannua, the owner of the defunct Madonna Infirmary Hospital at birth and sold to one Mrs Chidimma Mariatha Agulanna in connivance with his nurses when her mother delivered her on July 18, 2002.
How Juliet was discovered
Juliet who is now student of the Alex Ekwueme Federal University, Ebonyi had miraculously gone to a shop located at Thinkers Corner, Enugu to learn hairdressing. The shop was just a stone's throw from her house. That single decision would eventually change her reality as the shop was rented to her trainer (madam) by her biological parents.
The owner of the building was happens to be her biological mother also had her shop next to where Juliet was learning hairdressing. Soon after, people visiting the shops started asking Julie ( as she was popularly called) whether she was a member the daughter of the woman next to her shop. The same question was asked Mrs Gloria whether she is the mother of Juliet because they look so much alike.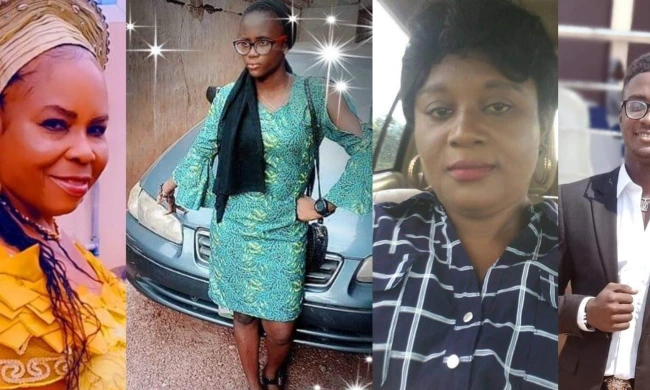 As the questions continued, Julie reportedly found a way to do a DNA test in order to put an end to the questioning embarrassment. To their greatest surprise when the DNA test was concluded, the result returned 99.9996 per cent positive, showing that she is actually the daughter of the Okwudilis.
Narrating how she came to discover she had a daughter, Mrs Gloria said that sometime around March 2021, she gave out one of her three shops on rent to one woman. However, three months later a girl came to her to make enquiries about the woman, whether she was good at hairdressing or not. She said she was asking because she wanted to learn hairdressing from the owner of the salon.
Credit: saharareporters