Vice President Bawumia has come under so much criticism from the opposition National Democratic Congress.
According to his critics, the Vice President has become the one who always comes with lies to clear the mess that the Presidency is creating. Since the presentation of his digitalization masterpiece at Ashesi University, Dr. Bawumia has come under more critique.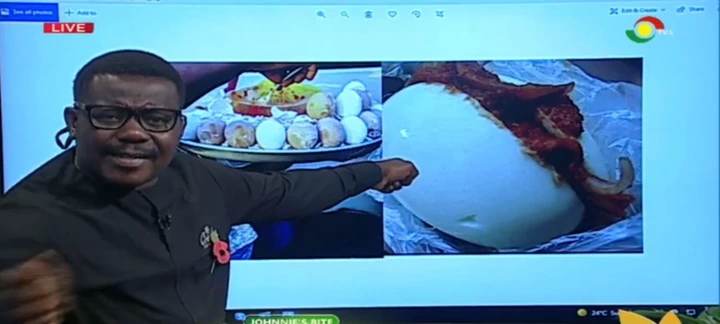 Many say he has failed in diversifying and transforming the economy so has turned to digitalization. Indeed, many journalist and fact checkers have queried what digitalization will do to solve bread and butter issues among ordinary Ghanaians. On TV3's 'Johnnie's Bite', Johnny Hughes cast doubts on the political ambitions of Dr. Bawumia and Afriyie Akoto.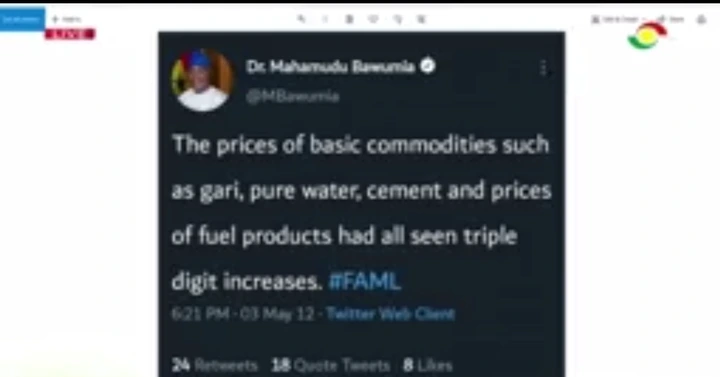 According to Johnnie Hughes, the NPP made so many promises prior to 2016 and yet nothing has changed. He explained that prices of basic needs like kenkey and kosua ne moko has skyrocketed. Johnnie asked what the Agriculture minister was doing since maize is even expensive to acquire and this has made prices of good go high. He teased the Vice President for the complains and promises he loudly made and yet he has done very few.
Using Ecclesiastes 5:5, Johnnie insisted that it is better to be quiet and not say anything than to promise and not keep it.
He challenged Dr. Bawumia to tell Ghanaians what has changed since the NPP came to power. In a series of tweets of Dr. Bawumia prior to 2016, Johnnie wondered what has changed or improved in the lives of the ordinary people. Johnnie called on the Vice President to sit up because living standards in Ghana are nothing to write home about. He noted that the legacy that the Akufo-Addo government intends to leave is not good and Dr. Bawumia has a burden and problem to solve.