Do you believe there is a place in this world inhabited by only women? Where there is no man and the whole town is made up of only females? There is a place like that which actually exists.
There is a village in the grasslands of Samburu in northern Kenya, and it's rather unique. The village of Umoja, which means "unity" in Swahili, is guarded by a thorn fence, and for good reason: there are no men leaving there.
It's an all women village. It is literally a no man's land, and the matriarchal refuge is now home to the Samburu women who no longer want to suffer abuses, like genital mutilation and forced marriages, at the hands of men.
History has it that, the Umoja village was established as a safe haven for the region's women by a woman named Rebecca Lolosoli.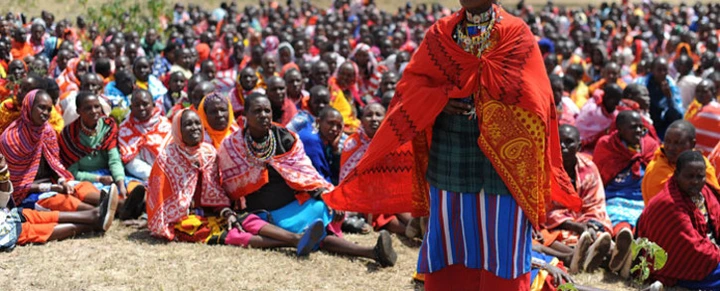 This village started as a sanctuary for about 15 women, who survived sexual assault by British soldiers in the 1990s. But today, the village has grown to give shelter, livelihood and a life to any and all women trying to escape genital mutilation, sexual assault and rape, domestic violence, or child marriage.
The women of Umoja run a campsite for safari tourists, and charge an entrance fee for tourists to visit the village. Within the village, the women make colourful beaded necklaces, bangles, anklets and other jewellery in the craft centre which are put up for sale. The older women also teach the younger ones about social norms like female genital mutilation, forced abortions, etc, which they have escaped from. They have also built a school on the Umoja women's land, and it's open to the nearby villages as well.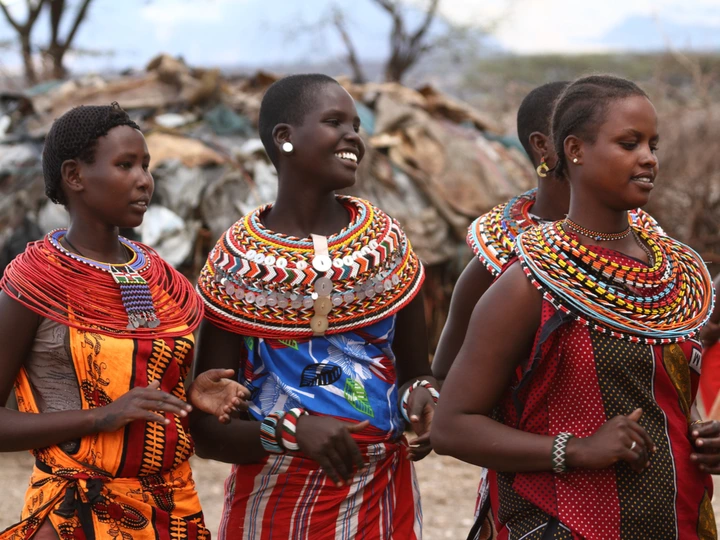 The women do not live in total isolation. They go out into neighbouring villages, markets and schools, for other purposes. But they have also managed to build themselves a safe haven where they can live a life of respect. The women go outside the village to have relationships and intimacy with men. When a woman conceives and give birth to a male. They cater for the male child till he is 18 years. At 18 years the young male is now made to leave the town and go and fend for himself.