There has been massive reactions  on the information super highways as an inscription on a School Bus called for.
It is no longer news that some government globally has strictly frowned on business ideas that have to do with cryptocurrency.
Following series of ugly reports that have emanated from this very crypto business which some of our youths are still secretly operating within the country, the government has given a mandate against the encouragement of the business which has made scamming and online fraud rampant in our country.
Apparently, a recent photo of a school bus that just surfaced online has given a contrary impression to the fact that the government's mandate against this very online business seems to have been partially ignored in the country even though it is banned.
The school bus which contains boldly written words that reads 'Crypto Nursery and Primary Schools' has brought about a lot of mixed reactions on social media as some people wondered why a school would adopt such a name considering the fact that crypto has been tagged as illegal in the country.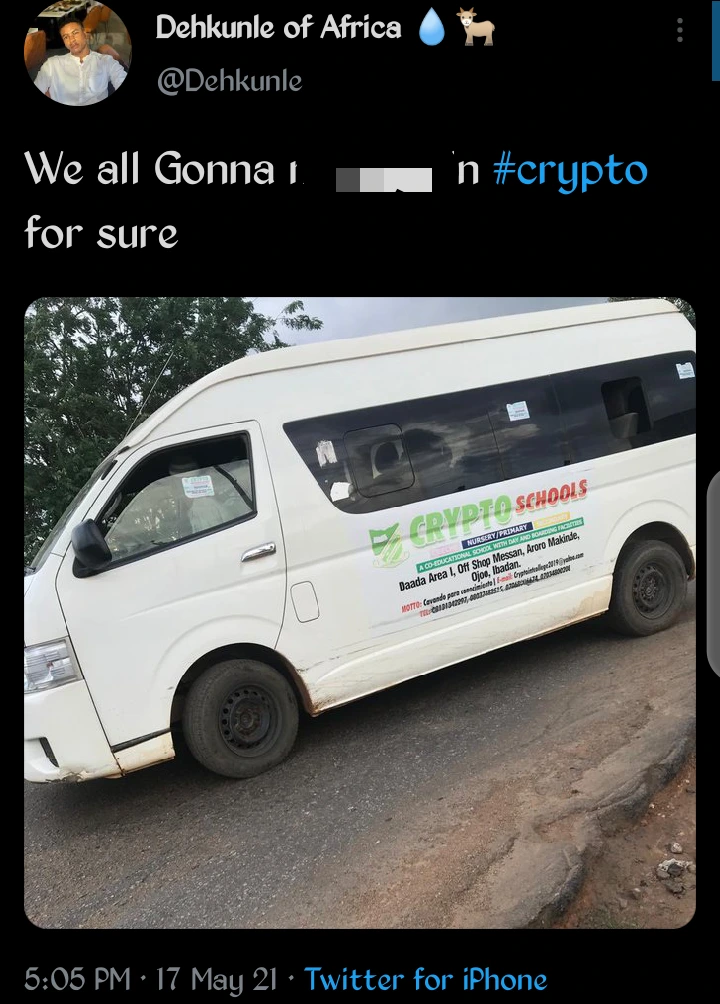 See mixed reactions that trailed the photo below.