There was massive tears flow at the funeral of Michael Kofi Asiamah, a talented kid who had unique singing skills.
Many loved ones have thronged the funeral grounds at East Lagon to pay their last respect.
The private burial service took place at the Makorios Cathedral.
Family members, including the late Michael's mum, Cordelia Ama Selormey were present in their numbers for the service.
The Coffin of young Michael was placed in the church for loved ones to file past the body.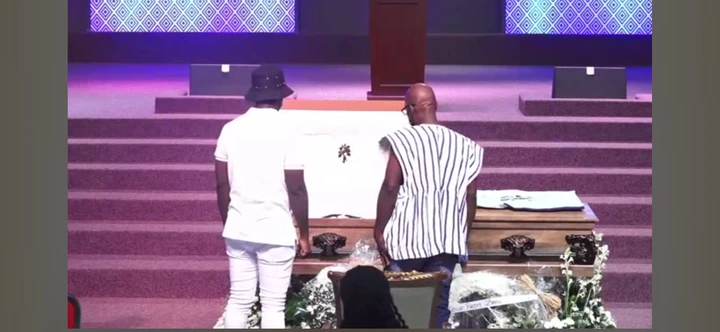 Dressed in all white, friends, family, and other sympathizers could not hold on but shed tears.
They worshiped the Lord with songs and sorrows.
Reading a tribute, his mother, Cordelia Ama Selormey could not believe her eyes that Michael was indeed gone. She indicates that her late son was a blessing to the family, but death could not not allow him to explore his full potentials in earth.
"Kofi, you were a blessed child and always made us proud. You were the perfect description of the word, gentleman. No wonder when there was always the need for me to do something for you, God always provides. You always thought ahead of us because you were different. Those two weeks you were in the hospital was different. You will tell me to hold your hands whenever they were looking for your veins. The plan was to organise a huge church after you had been discharged. I can't explain how I feel, I can't explain the pain, I can't explain the void". His mother, Cordelia Ama Selormey noted with grief.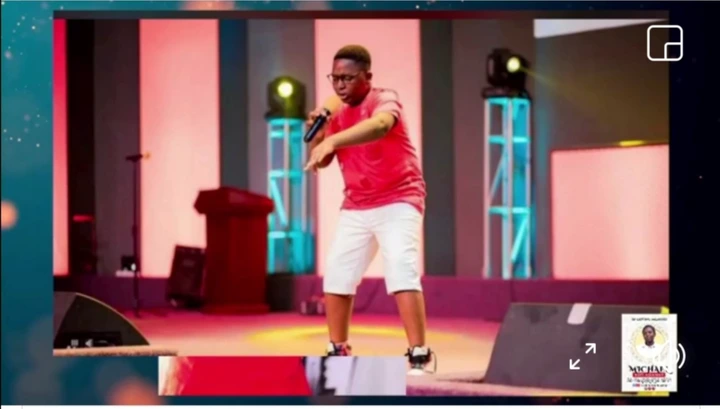 Thirteen year old talented kid, Michael Kofi Asiamah died at the Korle-Bu Heaching Hospital.
He went through a brain tumor surgery at the facility. The surgery was completed and Michael was recovering.
He later complained of chest pains and could not survive the pain. Most Ghanaians, including Sarkodie contributed towards the surgery of the late Michael Kofi Asiamah.
The hopes were that Michael would be healthy to continue exploring his talent until his death was announced. The late Michael was very talented and shown signs in rapping and singing.