Report convened has it that the New Patriotic Party is thrown into a state of mourning as an executive member of the Afigya Sekyere East Constituency in the Ashanti Region has been hits hard by death.
Our portal established that the Secretary for Afigya Sekyere East Constituency of the New Patriotic Party has passed on.
Though, we could ascertain the main cause of his death, but it is learnt he died mysteriously after a short illness.
The name of the deceased New Patriotic Party secretary was given as Mr Philip Baidoo. He met his untimely passage to eternity yesterday, Monday 3rd May 2021.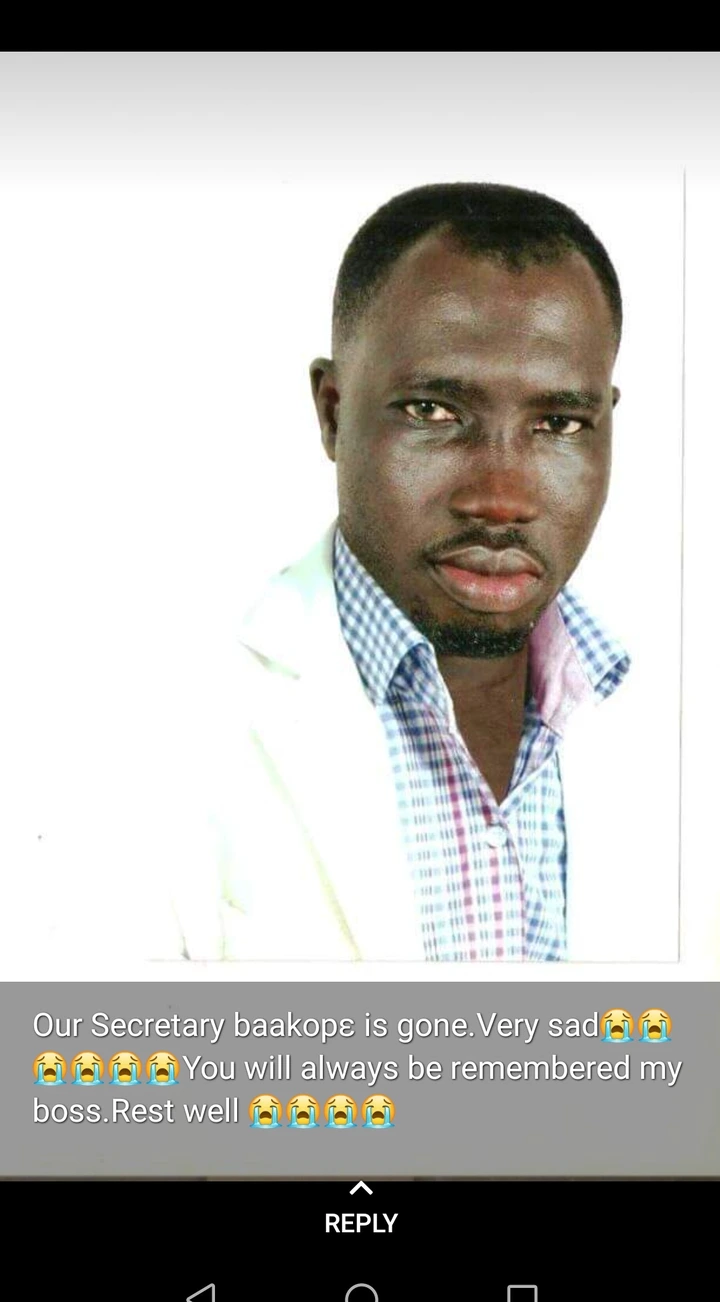 According to Mr Phillip Baidoo's close family members, he (Phillip Baidoo) complained of headache yesterday. He was then rushed to hospital but could not make.
Phillip Baidoo also happens to be the District Coordinator for National Service Scheme for Sekyere South District in the Ashanti Region. He took over the District NSS Coordinator just eighteen (18) months ago.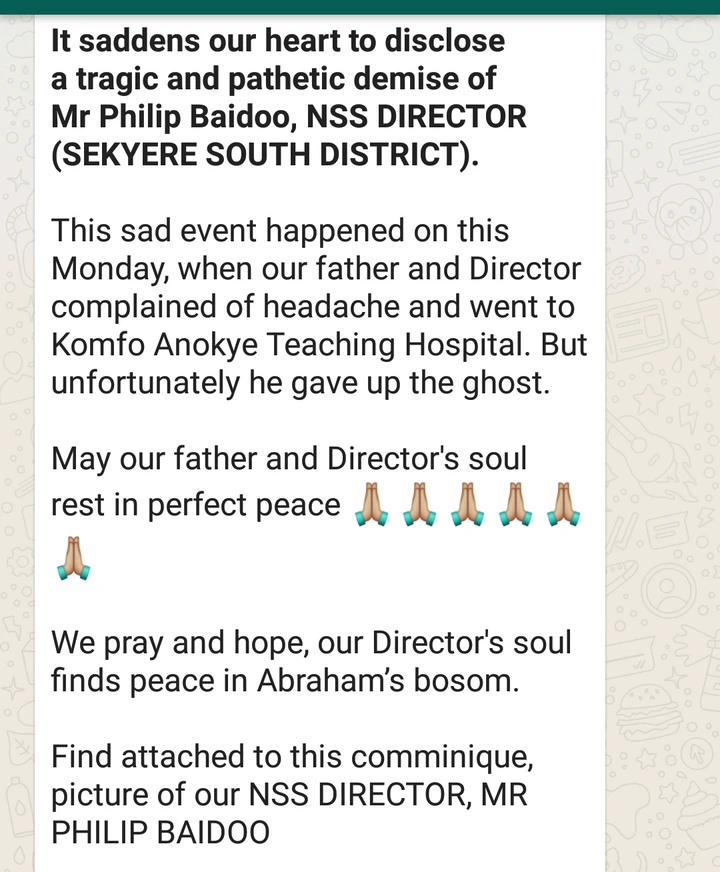 Tributes have started pouring in from fellow Patriots to the easy-going departed constituency Secretary.