There is a looming resignation in the ruling New Patriotic Party after a top member signalled the National Executives of his position on LGBT Rights. According to a former MP Honorable Ayeh- Paye, he will resign and leave the New Patriotic Party if they ever subscribe to gay rights.
The former MP added that, the National Chairman Freddie Blay who is leading the National Executives Council spoke on gay rights. However, his position on gay rights does not in any way represent the NPP.
Honorable Ayeh Paye made all these known on United Television UTV in Accra. He was questioned by journalists about the position of the New Patriotic Party on the recent LGBT debate.
Over the week, the New Patriotic Party Chairman Freddie Blay came under strong bashing for saying that gays should be left alone.
While many attributed his words to be a representation of the New Patriotic Party, Honorable Ayeh Paye believes otherwise.
" I'll resign from the New Patriotic Party if they ever confirm LGBT acts in Ghana, " He threatened.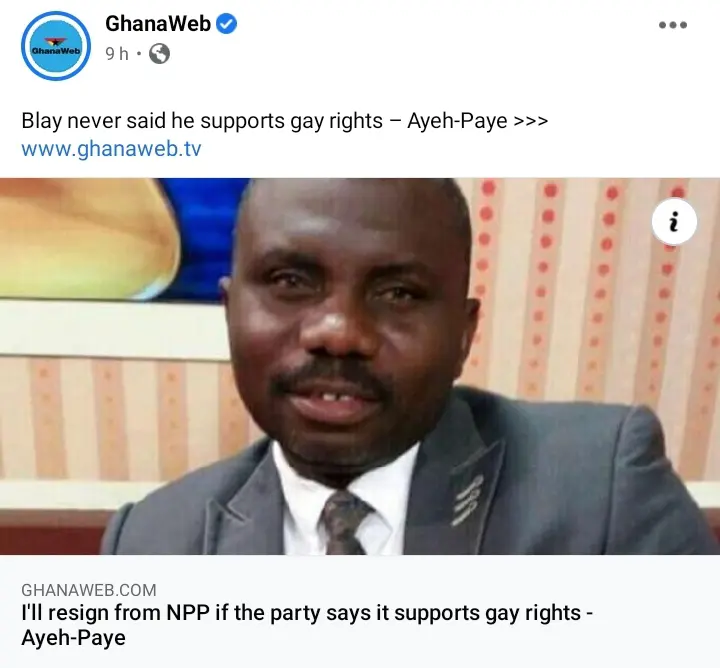 Source:Pen Sounds