The founder and leader of Parliament Chapel International, Prophet Amoako Atta has dropped some revelations about the general overseer of Glorious Word Ministry International, Prophet Isaac Owusu Bempah.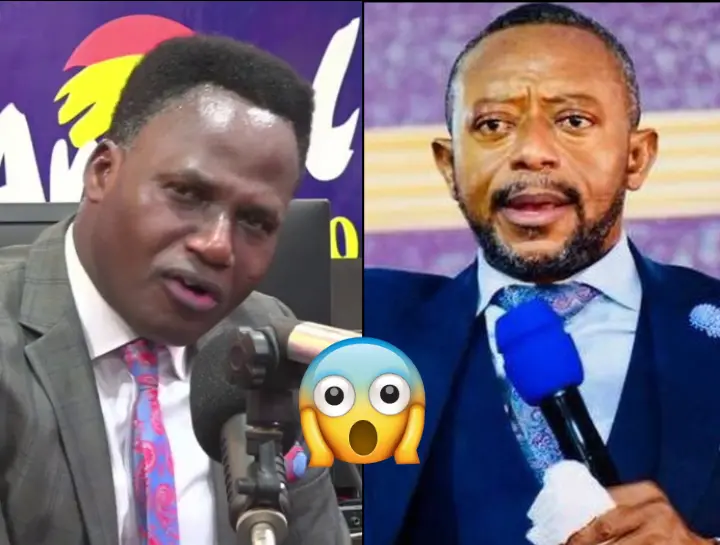 In an interview on Onua TV this morning with Captain Smart as the host, Prophet Amoako Atta revealed that God has categorized all prophets in the country. He added that no prophet in the country can speak out of the boundary given to him by God.
He added that Enoch in the Bible is a prophet and has the gift known as Face to Face prophet. He mentioned Isaac Owusu Bempah's name and revealed that he is a man of God whose prophecies about any election never fails. He explained this and revealed that Owusu Bempah has been given a gift known as Presidential prophet.
According to him, anything Isaac Owusu Bempah says about any president or about any elections in the country, it will surely come to pass because that is his gift.
Prophet Amoako Atta later urged Ghanaians to always respect such man of God because his rank in the ministry is very high. He added that there are only few pastors in the world with such ability and Ghanaians should be happy to have Owusu Bempah in their country.
Click here to watch the video.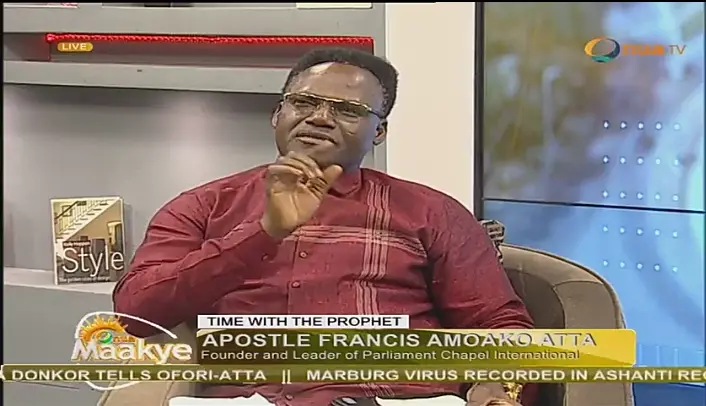 Source: Operanews