By implication of a post of one of the finest newscasters on Peace FM suggests all is not well with her at all.
In more detail, it appeared the Peace FM News Presenter Maame Bima Akwafo is in trouble as she openly shed tears on social media.
The pain has moved down her soul to the extent that she was unable to point out what is actually wrong with her.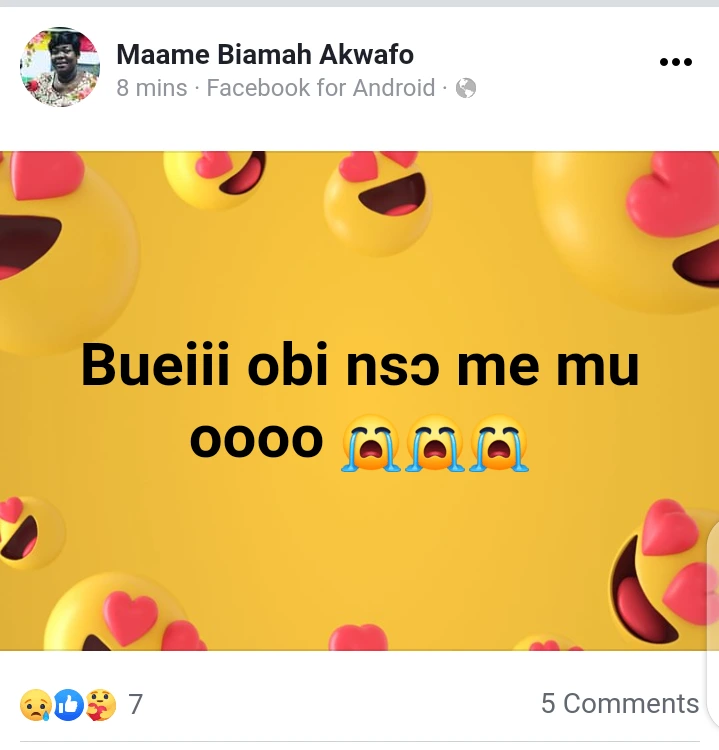 " Help me, Help Me, somebody hold me. I look inconsolable" she openly wept and attached crying emojis. Her thousands of followers kept asking her about the reason for her tears.
However, Maame Bima Akwafo could still not talk. One of her Fans commented that, Maame Bima Akwafo lost some of his blood brothers to death just recently. And for her to start fresh tears, she is just hoping that the gravity of the fresh pain and tears is on low key.
Maame Bima Akwafo is a popular Presenter with Okay FM and Peace FM. She works with the Despite Media Group. Whatever the cause of her tears may be, we wish her strong.
Check out some reactions of her fans