The president of the Republic of Ghana, His Excellency Nana Addo Danquah Akufo-Addo will speak tonight 16th May, 2021.
It is established the purpose of the address is to outline the measures taken against the spread of Coronavirus in the Country.
The president has often come out to address the whole nation on new developments concerning the COVID-19 which is one of the principal issues in Ghana.
In the past months, the president has been active here and there, with new updates on the happenings; the spread, measures taken to curb the spread and may more.
We can't say exactly what will be in the President's address to the nation. Ours is to keep calm and await the time.
Will the borders be open? Will restrictions be lifted? Those are some of the issues that go on in the minds of the Ghanaian populace. But then, let's wait! Tune in to your television stations and await the president's address at 8pm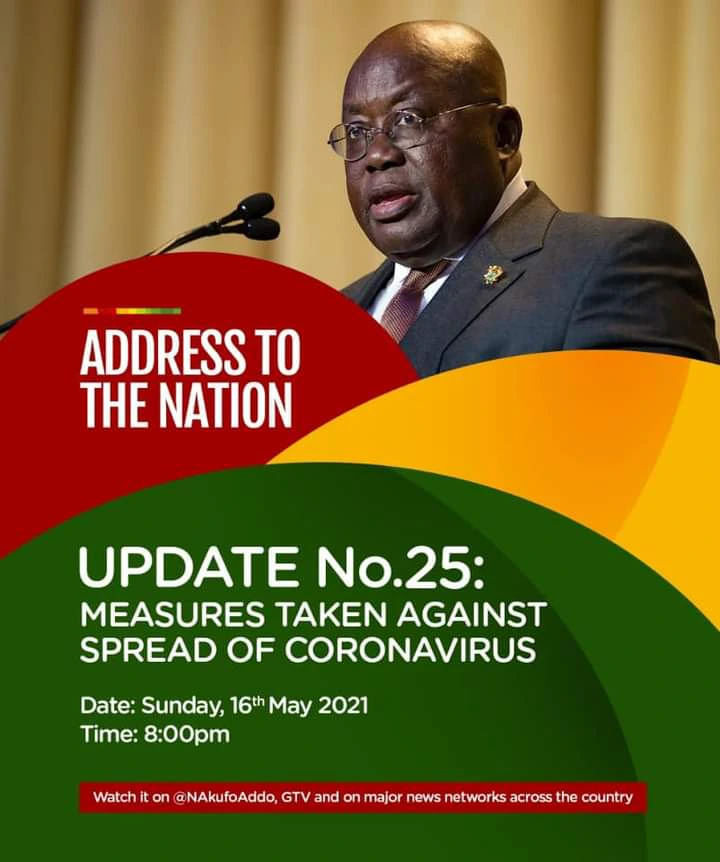 What are your expectations? Share your thoughts.