The Nation Builders Corps (NABCO) Secretariat has sent a passionate message to personnel in the programme as they officially climax their three-year contract between the two parties. Trainees received the letter uploaded on their online portal yesterday, November 4, 2021
Part of the letter sighted by Bricy Boateng, the second paragraph reads," In line with your exit arrangement you will now be given the opportunity to join the exit preparation Talent Pool pending future job and training opportunities. However, where your MIP has decided to go into an arrangement with you, that would be independent of NABCO and solely between you and the MIP."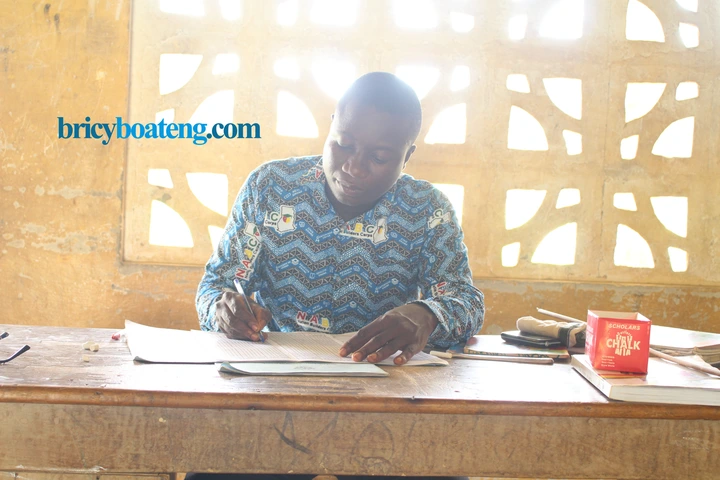 Meanwhile, personnel of the programme have been assured of their two months stipends, i.e. September and October 2021. The letter reads, "We are currently processing your stipends for September and October 2021. Based on the defined period of three years (i.e. thirty-six months) of engagement of NABCO, this will be the final stipends paid to you."
However, management is not leaving trainees idle. Thus, it has introduced the Talent Pool for interested personnel to join for further trainings to be given to them free of charge. "Please note that while you can access trainings and other mentoring opportunities during this period, you will not be entitled to any further stipends during your time on the Talent Pool as you wait to be hired." It read.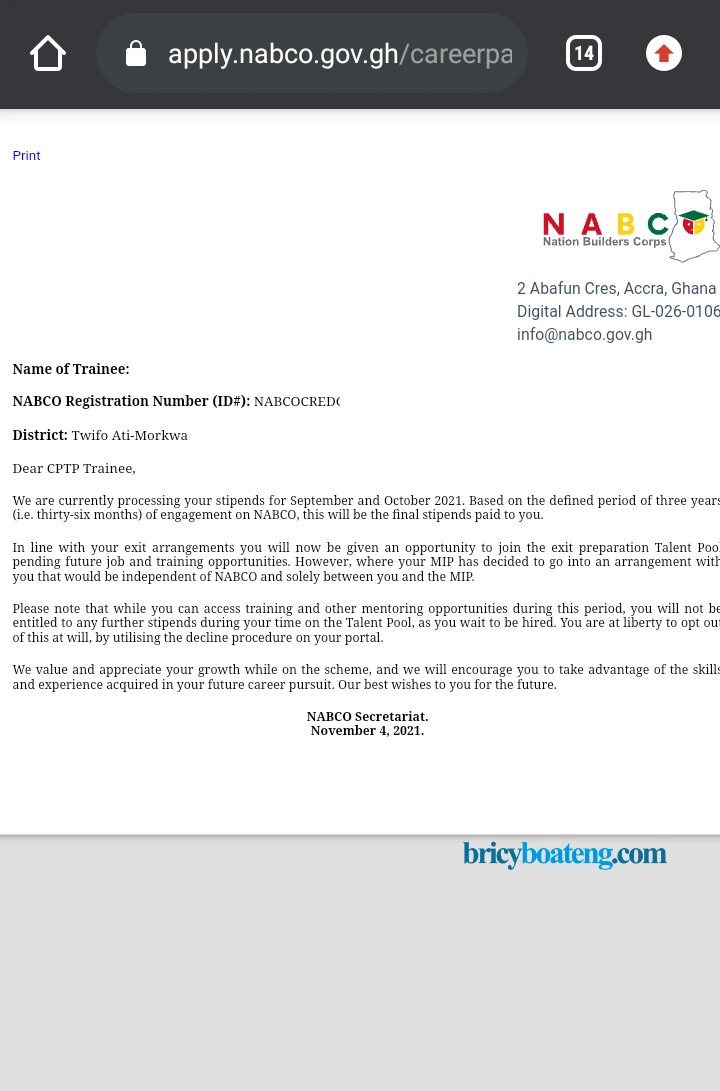 Based on the message deducted from the letter, the contract between the two parties has officially come to an end in October 2021. This means trainees will no longer be at post nor receive any monthly stipends. Meanwhile, it noted that the Media Implementation Partners (MIPs) who are going to employ them are at liberty to do so. That will be between the trainees and the partners.
Although many personnel have lost hope after reading the letter, others are also optimistic that the hope to be re-engaged by the government is high. Whereas we have heard of the government employing NABCO trainees permanently, others are saying that there is no way that will happen.
source:operanews