The laws of the land frown on Lesbian, Gay, Bisexual, Transgender and Queer Intersex (LGBTQ) but reports indicate that, homosexuals emerged strongly in Ghana in 2018. At that time, they didn't have enough activists to push for the agenda of LGBTQ in the country but they seems to have now. On 30th January 2013, the then Minister Designate for Gender, Children and Social Protection, Hon. Nana Oye Lithur said that, "Gays and Lesbians have right and I will protect them".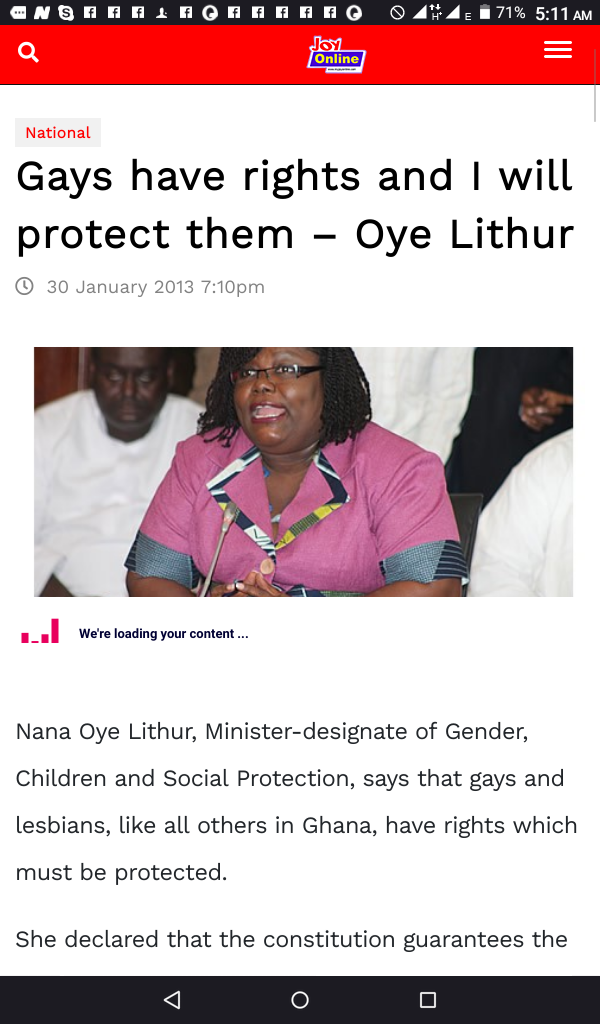 After she made this statement, strong 'attack' was rained on her where a group known as Concerned Clergy campaign against her that the then Appointment Committee should disapproved her but she was approved anyway. So way back in 2013, the LGBTQ had the protection of some State personalities.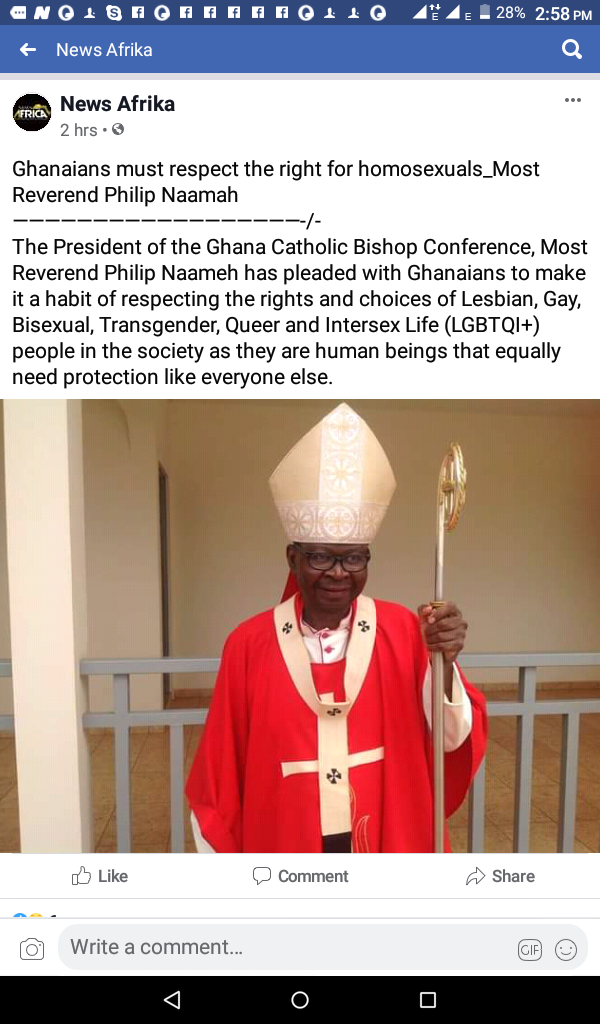 With our men of God, there are different opinion coming from them. Some are seeking to promote homosexuals whiles others are strongly against it. The Catholic Bishops of Ghana in some few days ago wrote to President Nana Addo Dankwa Akufo-Addo to shut down LGBTQ office at Ashongman, Accra. But yesterday, the President of Ghana Bishop Conference, Rev. Philip Naamah said that, "Ghanaians should accept and respect the right of LGBTQ". This also provoked many Ghanaians as they descend heavily on the man of God. Meaning LGBTQ now have a support of a man of God.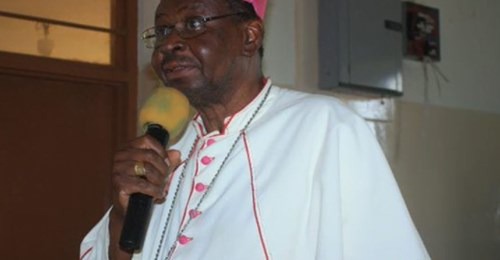 Senior Partners of Accra-based Corporate Law form, Africa Legal Associate and family member of the President, Gabby Okyere Darko has also shown his support for the LGBTQ. In a statement issued on his social media handles, the Lawyer said that, "You don't have to be a pro-gay to appreciate their situation. You only have to be human. Let us be careful and not generate an intense hate against homosexuals. You can speak for the law and culture minus hate".
The Member of Parliament for Temale Central Constituency, Hon. Inusah Fuseini yesterday said that, "I is high time Ghana recognizes gay and lesbian right". He added that, as a Muslim their religion frowns on LGBTQ but as a Lawyer new rights are emerging in the world and it about time we accept them. Now, the homosexuals also seems to have the support of an MP. Captain Smart even said that, the gay and lesbians are targeting about 35 seats in Parliament to push their agenda.
nda.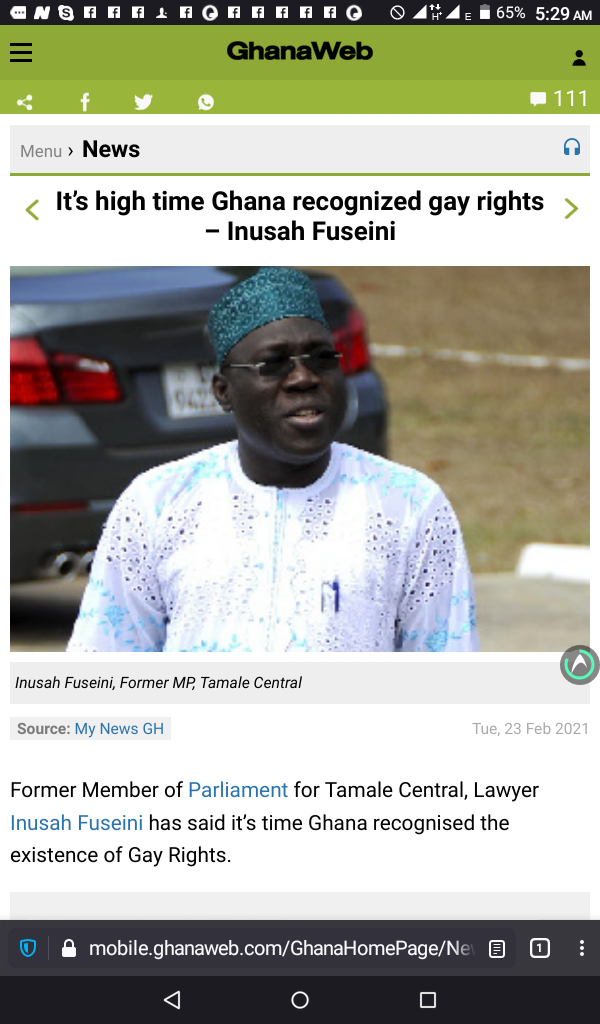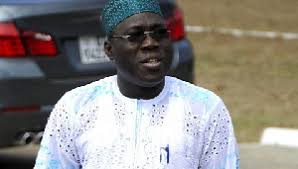 Kwame Asare Obeng popularly known as A Plus has also expressed his view on this LGBTQ that if the Bible tell us to kill our children who are stubborn and eat too much and we are not doing that, why are we now obeying the law of rejecting gays and lesbians? Most Ghanaians after seeing his comment said that, he lacks Biblical understanding of LGBTQ.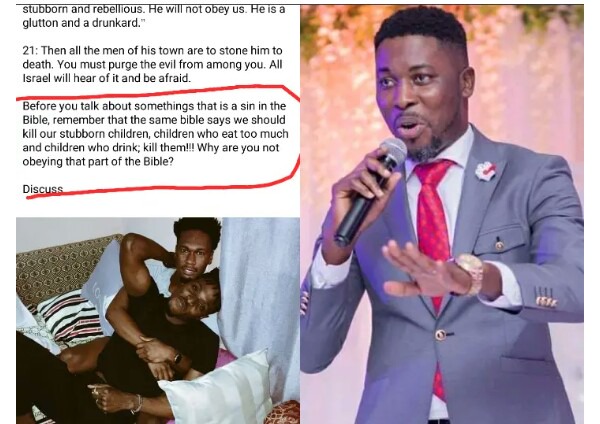 Ghanaian Actress and Media Personality has also reacted to LGBTQ saying, "I cannot pretend I know the fear that homosexuals and lesbians living in Ghana feel; the laws of Ghana criminalize homosexuality. The customs, many religions and the culture frown upon it. I can not judge them, for on the day of judgment we will all be judged. Just because I may not fully understand what they go through doesn't mean that they do not deserve basic human rights. I aim to be more understanding of their plight. I think that more dialogue has to continue on the matter".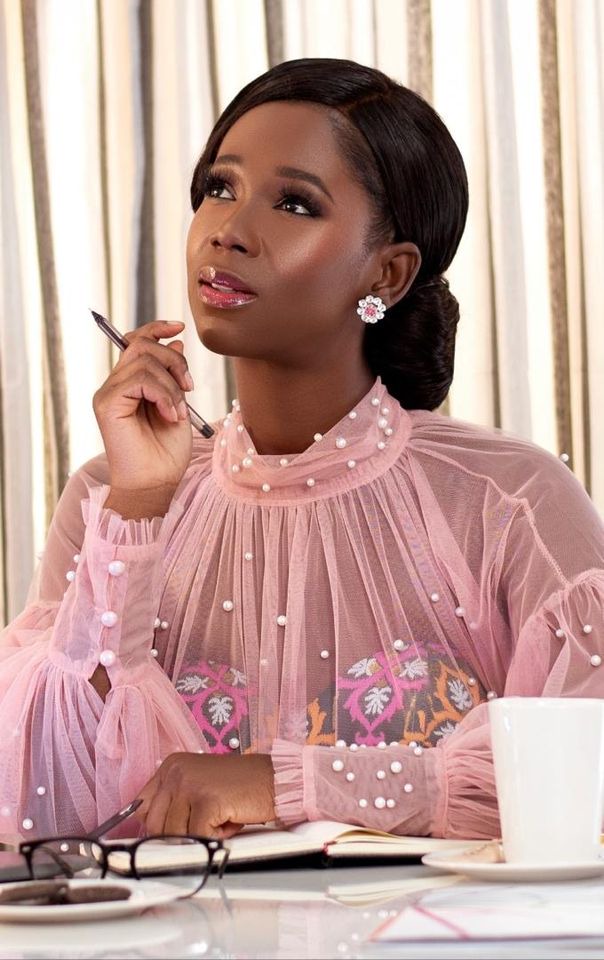 The Ghanaian popular musician, Pappy Kojo has also boldly state that, he is a gay and the type of men he likes is John Setor Dumelo.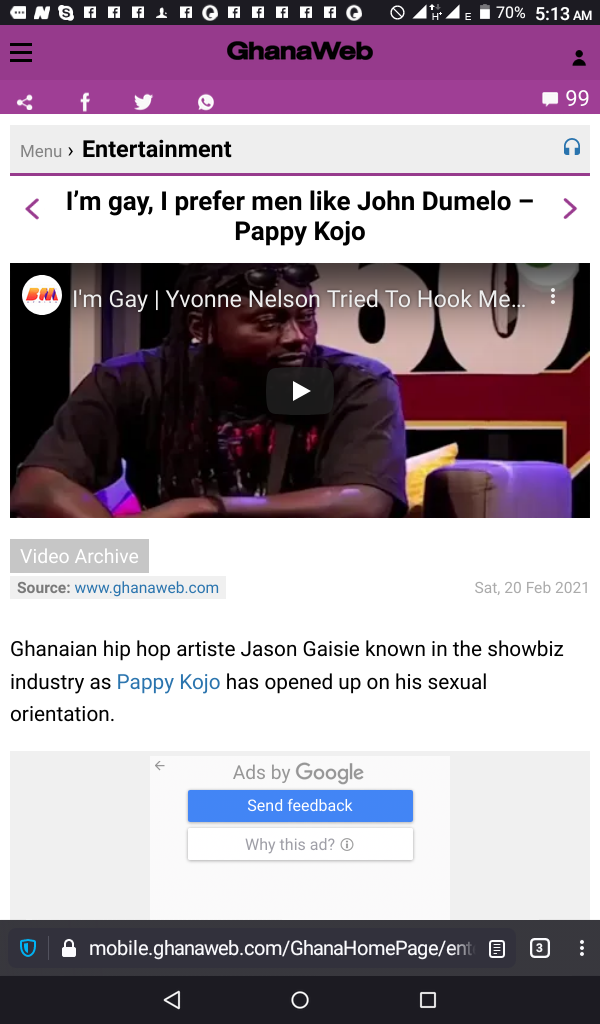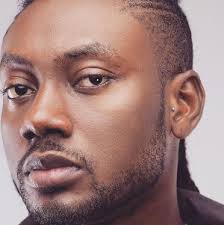 The renounced Journalist, Ignatius has also come out boldly that, he is gay but he feared threats from the public that is why he had kept it secret up till now. The President, Nana Addo Dankwa in 2017 said that, "Homosexuality is bound to happen but there are not enough activists to push the agenda".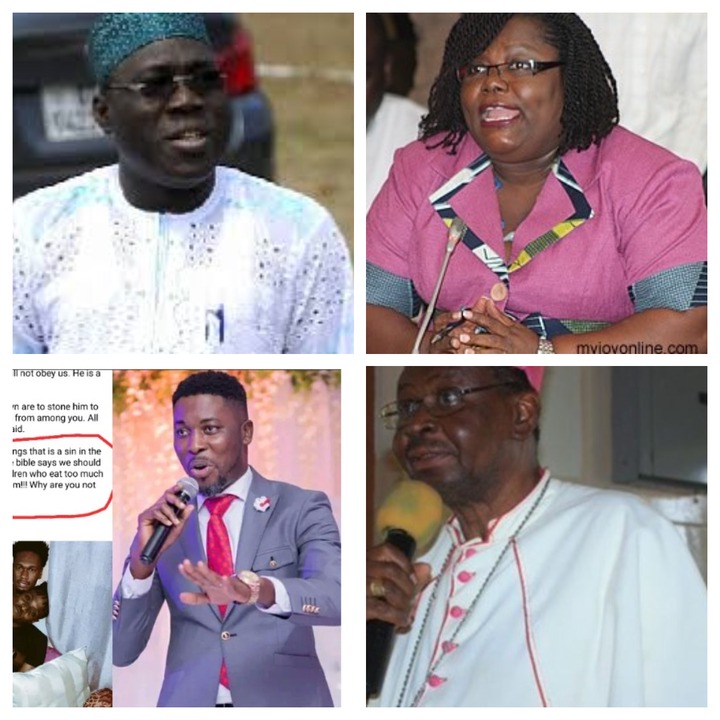 It appears this group has the gain momentum now and are ready establish LGBTQ in Ghana permanently.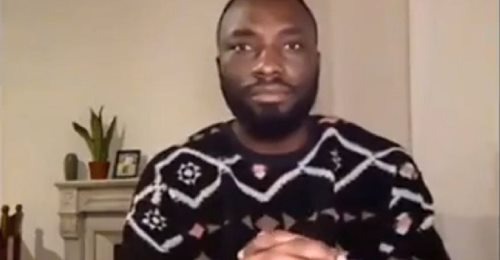 From Opranews