Mad Rush for Ketu North as Nine NDC Contenders Eye Parliamentary Seat -SEE PHOTOS
There is a mad rush for the seat of Ketu North after the incumbent Member of Parliament who doubles as the Chairman of the Parliament's Public Accounts Committee (PAC), Dr. James Klutse Avedzi, indicated he won't be contesting again.
So far nine NDC members have shown interest in following the MP's decision not to contest the seat again, and some of the famous names include former Deputy National Youth Organiser of the party, Edem Agabana, and son of late Kofi Awoonor, Afetsi Awoonor.
Aside from these new faces, three people who contested the seat against the incumbent are joining the race again. They are Gabriel Kwamigah Atokple, Wisdom Nyamuame and Don Emmanuel Agbanyo.
Here is a profile of the contenders who are set to file their nomination as published by Ghananewsonline.com
We present to you (the delegates) the 9 persons who are likely to appear on the ballot on that but in no particular order of preference:
Afetsi Awoonor is an experienced business executive working across the energy, immigration, I.T. and development sectors, with extensive experience in designing and delivering large, complex projects and transactions across sub-Saharan Africa. He has capacity in the field of energy policy and business development in multinational corporations. Passionate about finding solutions that address and lead to the eradication of poverty and regional trade impediments, experienced by start-ups in developing countries. Prolific writer with published articles in the field of energy, regional trade and project finance and literary arts.
He is a product of University of the Witwatersrand, S.A where he obtained Certification in Project Management: Results-Based Monitoring and Evaluation in 2019. In the same year he pursued two separate Certifications from Cornell University-USA and – University of Pennsylvania-USA in Contract Law: Structuring Successful Business Deals and Corporate Social Responsibility: A Strategic Approach respectively. Other certificates to his credit are: Master of Advanced Studies, Oil and Gas Management – Graduate Institute Geneva, Switzerland- 2015, Certification, Oil and Gas Management – French Institute of Petroleum, France-2014 and BSc. Bachelor of Science, Business Administration – Central University, Accra, Ghana-2010.
Gabriel Kwamigah Atokple also known as Tanko is currently the Business Development Manager of the Zylofon Group. Gabriel Kwabla Kwamigah before his appointment and by dint of hard work and dedication was whisked among other candidates to occupy the position of General Manager of Mercardo.com, an automobile e-commerce – a limited liability company incorporated in Ghana. He is also currently the Chief Executive of Sesi – Edem Company Limited – a company that is into agriculture mechanization services, supply of goods and services, Selling of National Lottery Authority (NLA) products.
He was the Country Director of Zylofon Cash for Ghana, United Kingdom and Nigeria, a very sensitive and delicate arm of the Zylofon Group. Prior to this position he was the Head of Research for Zylofon Cash from September 2017 – February 2018, Southern Regional Coordinator from February – May 2018, Ministry of Transport (October 2010 – April 2013), Ministry of Food and Agriculture (2013-2015) and Ministry of Interior (Office of the Chief Director).
Gabriel Kwamigah Atokple holds an International Executive MBA in Project Management from the Paris Graduate School of Management. He successfully completed his first degree at the University of Ghana with a BA in Sociology with History. He holds an international certificate in Public- Private Partnership from CITED in Kenya and is an old student of Presbyterian Boys Senior Secondary School, Legon, Accra.
Don Emmanuel Agbanyo who described himself as a charismatic leader and Business Founder is Estate Developer with more than ten (10) years' experience in private and public service. He was the Country Director for Western World Properties, USA 2022, the CEO of Secured Future Group and in June, 2012 he was the Director of Political & Educational Affairs, Faculty Education Network, Ghana (FEN) and became the CEO of Diamond Estate & Construction Ghana Estate Developer, March,2012, Executive Director Castle Gate Estate Ghana Limited, May, 2011.
Don Emmanuel Agbanyo holds Master of Arts/Peace, Security and Intelligence Management with the thesis focused on Intelligence Management and the National Security of Ghana: A Case Study of the Intelligence Agencies in Ghana in 2020, PhD Student – Food Security in the area of ensuring food Security in COVID-19 Era in Ghana (Unpublished) University of Food Technologies,Kyiv, 2019, Executive Mini MBA Accra Business Administration, 2019, Bachelor of Law Mouncrest University College, 2016 Bachelor of Arts/Psychology with Sociology University of Ghana, 2012 Dzodze-Penyi Senior Secondary school in 1997 and Dzodze Central Junior Secondary school in 1994.
Dr. Donald Senanu Agumenu is an award winning motivational speaker, trainer, an entrepreneur, leadership and management consultant, certified programme planner, editor, peace ambassador, youth empowerment specialist, and currently the Director and CEO of Direct Leadership Institute-a leadership and management training institute, Direct Selling and Marketing Association, Ghana and the Regional Editor, Culture Digest International contested 2016 NDC Parliamentary Primaries in the Akatsi North Constituency. He was the Managing Director for Goldfield Access International (GAI) in charge of the African Market.
He holds PhD in Leadership and Management, Master of Business Administration-MBA, Master Project Manager, Certified International Project Manager Certification and also a designation as A Certified Program Planner, Trainer of Trainer in Quality Export Marketing Management, Certified Manager CM, Certified HR Expert, A marketing and Sales Expert and a Fellow to the Institute of Sales and Marketing Management, Chartered Management Institute UK and an Hon Global Advisor and Chartered Fellow to the American Academy of Project Management.
Donald has received and built capacity in the area of conflict management, labour and employment law and many others. Coupled with that, he is the representative, Coordinator and an instructor for the Certified Manager Certification Program for the Institute of Certified Professional Managers, James Madison University, USA for West Africa. And he is also the Secretary General, African Project and Program Management Association. He was recently awarded a Professional Service Excellence Award by Rotary International for his contribution to Leadership Education in Africa, held in Abuja Nigeria.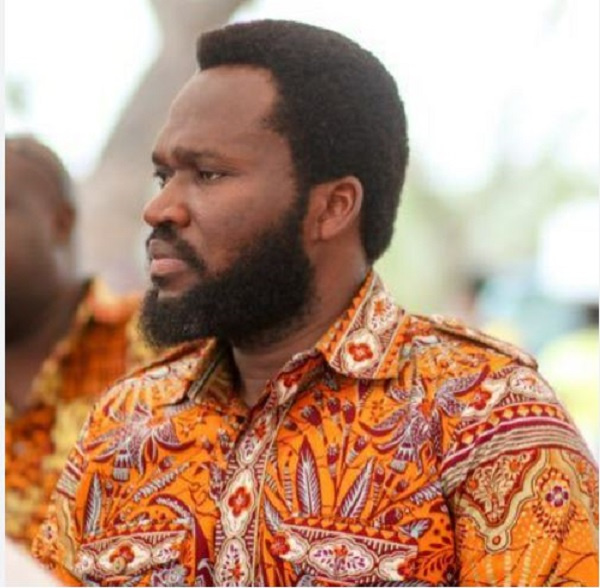 Prosper Yao Ledi is the Managing Director for Proko Ghana Limited, a leading construction and engineering firm that he established in Ghana in 1990. He aspires to contribute towards infrastructural development globally and deliver every project to the highest standard with passion and professionalism. He was a Site Engineer at Shalom Indusco Complex Limited (1986 – 1990) and a Technical Assistant at DKS Action Construction Limited (1985 – 1988). Mr Prosper Yao Ledi has a Masters in Project Management from the Accra Institute of Technology (2013), a Postgraduate Diploma in Entrepreneurship from the University of Cape Coast (2010), a Diploma in Human Resource Management from the Ghana Institute of Management and Public Administration (2007), a Diploma in Labour and Mediation from the Ghana Institute of Management and Public Administration (2007) and is currently reading Law.
Mr Ledi was previously the Volta Regional Chairman of the Association of Building and Civil Engineering Contractors of Ghana (2010-2018) and currently, the National President of the association to date. He is a Board Member/Secretary of Unity Rural Bank (2010 to date), a Technical Advisor of the Association of Road Contractors Ghana (2016-2020), a Governing Council Member of the Ghana Chamber of Construction Industry (2018 to date), and a Member of the Private Enterprise Federation (2018 to date).
Leonard Nyakpo is a self-employed and practicing Chartered Accountant, Chartered Banker, Business Executive in the Financial Services Commerce and Agriculture sectors. Mr. Nyakpo holds Bsc. Administration in Accounting from the University of Ghana Business School and also graduated from the Heriot- Watt University- Edinburgh Business School-UK and MBA from Finance.
Edem Agbana is the former Deputy National Youth Organiser of the opposition NDC and the party's manifesto spokesperson on Youth Development. He emerged from a background of student politics after serving as the SRC president in the University of Ghana. He is co-founder of the United Volunteers Network, an organization that is working to make quality education accessible to rural children in Ghana.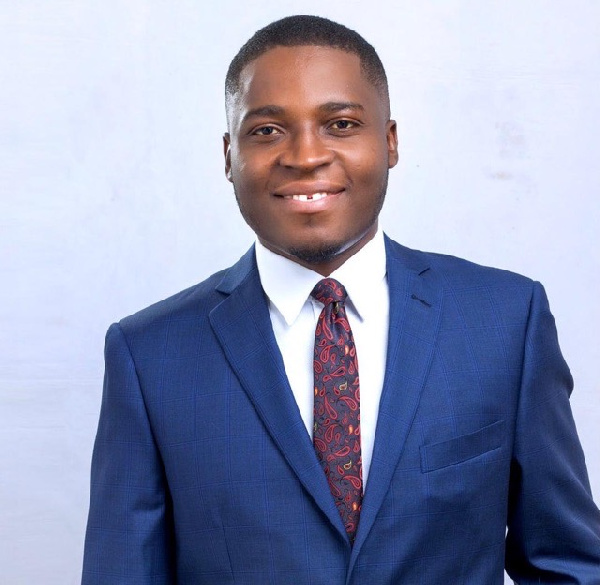 Francis Seglah also known as Shakas is a Statistician, Agriculturalist, Rural Development Specialist and Monitoring and Evaluation Specialist. He holds certificate in General Agriculture at Kwadaso Agricultural College, Kumasi in the Ashanti Region, HND Statistics from Accra Polytechnic now Accra Technical University, BSc Statistics with first class honours from UCC, MSc in Agriculture and Rural Development from Hankyong National University at South Korea, MPhil Statistics, UCC and PhD Statistics candidate from UCC, Third year.
John Adanu also known as Zewu is a banker and financial analyst with over 15 years' experience. He has an appreciable working experience in Banking, Auditing & Research; Oil & Gas, Haulage and ICT business. John has worked in various capacities with Standard Chartered Bank Ghana Ltd. He served Standard Chartered Bank franchise in London, India, Kenya, Nigeria and Ghana. John was part of the team that won the Standard Chartered Bank Group Ideal Award.
Zewu was among the top talent team by the Standard Chartered Bank group who underwent Gallup training. John Adanu holds MSc. Accounting and Finance -University of Ghana Business School, MSc. Finance (Management Institute of Canada), BSc. Administration (Accounting-First Class) – University of Ghana, a of Association of Chartered Certified Accountants-UK (ACCA), a product St. Paul's Senior Secondary School-Denu (SPACO) and Afife Dziehe R.C. Junior Secondary School-A fife.
-GhanaWeb.com-