The country gradually gets worsened with no good news to be proud of . Demonstration here and there . Many scandals exposed both in the NPP and NDC government over the years.
Following the update of the government seeking immensely on the IMF . Date scheduled is Wednesday 6th July, 2022. This also becomes the topic each and every day. Teachers who are the nation basic object for the nation building decide on a strike over conditionalities they aren't going to tolerate.
Thus, some allowances unpaid in due time.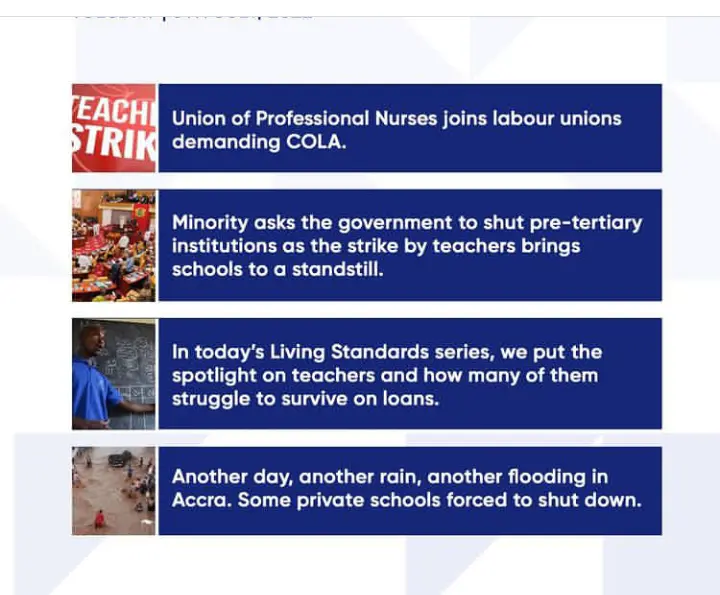 The Union of Professional nurses also join the Teacher Association demanding their cost of living. Perhaps, no clear investigations update as to whether they are also on strike.
What would be you the effect on you if nurses are also to go strike. Meanwhile, share with us any alternative the government should have taken instead of the IMF.
Source: Operanews