A young Ghanaian guy has been arrested by the police after angrily stabbing his stepfather with scissors. According to the report, a young man is currently in police custody for stabbing his stepfather with scissors at a drinking spot. The victim who happens to be a stepfather to the young man was only advising the young man to put up the right behaviour.
It was noted that the young man who has been identified as Kwasi Saddiq had a dispute with someone in their town and the case was sent before the elders of the town to settle with. But Kwasi Saddiq who is about 28 years old did not inform his stepfather and his biological mother of this case the father of the child felt offended and confronted him with disrespecting him as his father which led to him incurring this injury from the young man.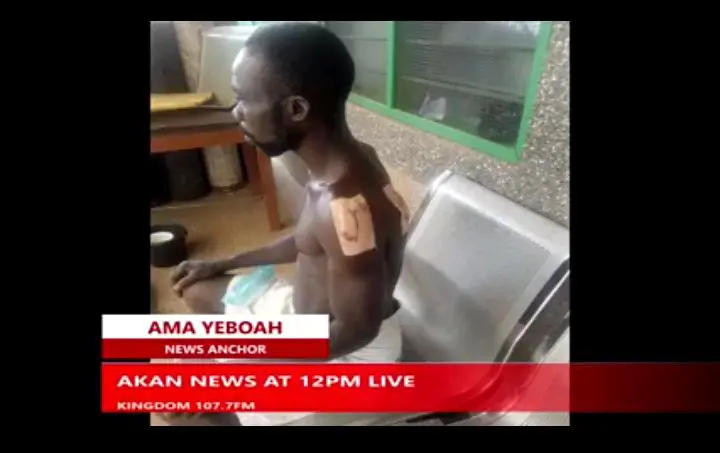 The incident happened When they met at the drinking spot, Mr Kwaku Amponsah advised Saddiq to give him the needed respect as a father. But Saddiq was offended by the words of his stepfather and he stabbed the man multiple times with scissors and a knife.
Source: Operanews