Political and social activist, Kwame A Plus, who doubles as the co-host of the United Showbiz show on UTV has reacted to the ongoing trend in the country about the apology letter rendered by UTV to Chairman Wontumi.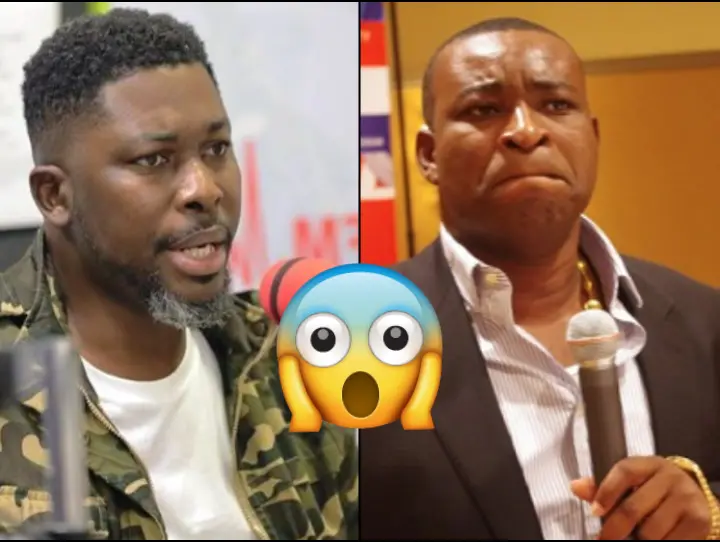 In his recent Facebook post, Chairman Wontumi went hard on Chairman Wontumi and wished that the apology letter wasn't served to him. He explained his reason and revealed that Chairman Wontumi once called John Mahama a thief and a drunkard. He added that John Mahama didn't sue Chairman Wontumi for making such comments but he is rather going about suing people. Kwame A Plus tagged act by Chairman Wontumi as needless and wrong.
Below is the exact words he used on Facebook.
"[John Mahama is a drunkard and a thief]. You can say this about a former President but the same person is going about suing people. Such f@@!ishness in this country!!! Pure f@@l!shness!!! It is despite and Fadda Dickson who will apologise!! I hate f@@l!shness!! If I respect you, you respect yourself!!! I don't even want to be part of this stùp!dity so I'll leave it here like this" he posted
This comes after United Television (UTV) rendered an apology to Chairman Wontumi following a comment made by Afia Schwarzenegger on their show. Afia Schwarzenegger made several allegations against Chairman Wontumi which may be false.
Click here to read Kwame A Plus' full reaction on this.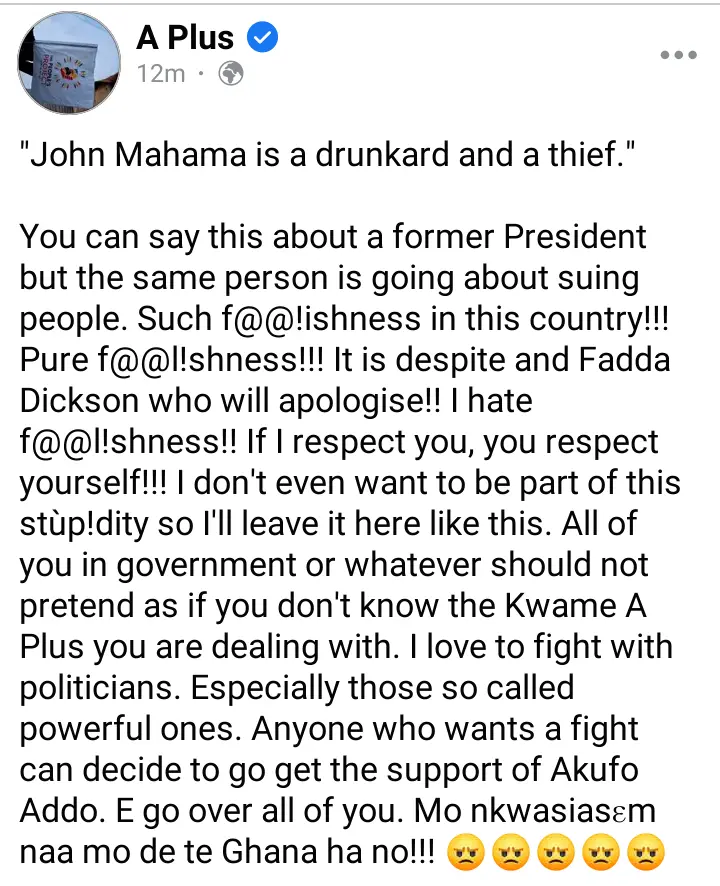 Source: Operanews