For some years now, the Ghana Police Service, the stateopo institution with 'Service with Integrity' as their motto has enviably occupied the number spot when it comes to bribe taking in the country.
Even thought the Office of the President tried to rocking shoulders with them the law enforcement agency some time ago, it was just a nine-day wonder since the Police has taken back its position.
A survey conducted by the Commission on Human Rights and Administrative Justice (CHRAJ), the Ghana Statistical Service and the United Nations Office on Drugs and Crime ranks institutions that take bribes in Ghana.
The Ghana Police Service topped the number one position with a whooping 53.2% among the top ten bribe takers in the country, with the Ghana Prisons Service securing the last spot with 17%.
Netizens add their views that the police institution has become a bribe taking agency right from the to to the down. From those by the road side to those at the station.
Check the post below and don't forget to add your comments and share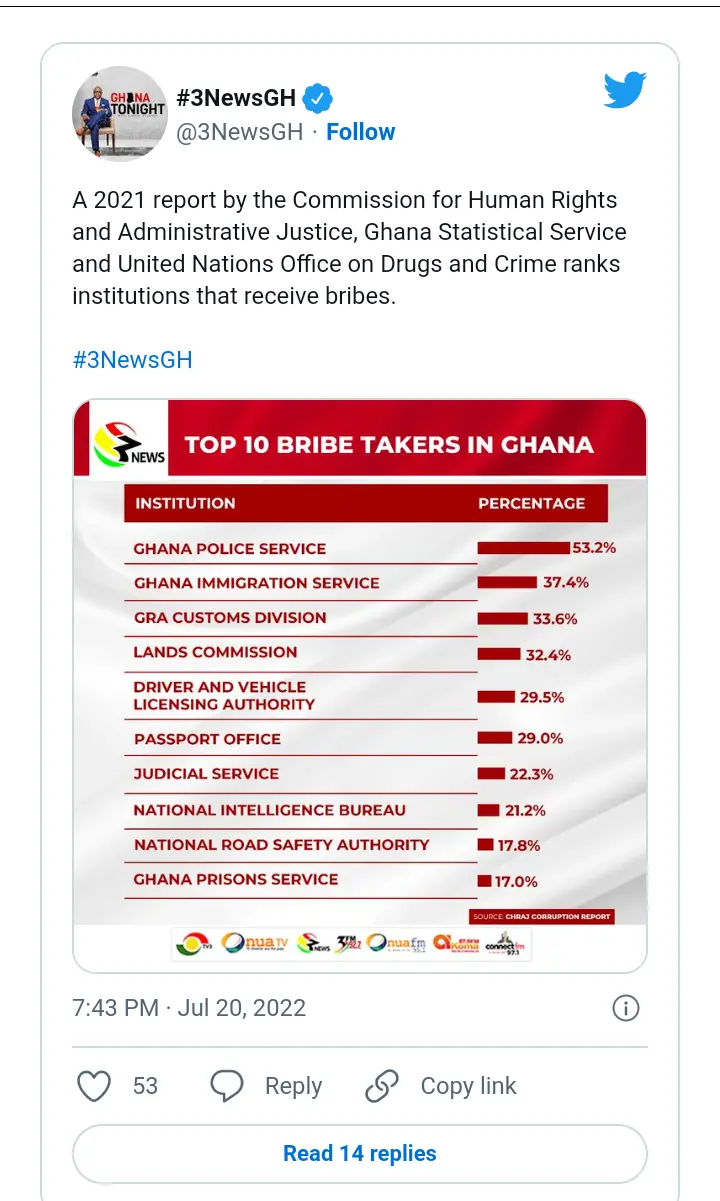 Source: Operanews