The recent unexpected news that has undoubtedly raised massive concerns across all social media platforms was when another top government official landed a juicy appointment as the current CEO is set to step down immediately after 10 years of service.
According to recent reports by Citi News, the Ghana Chamber of Bulk Oil Distributors has recently announced the appointment of Dr. Patrick Kwaku Ofori as its new Chief Executive Officer (CEO).
With respect to this, Dr. Patrick Kwaku Ofori will be filling the vacancy created by the departure of the Chamber's founding CEO, Senyo Hosi on August 1, 2022, after 10 years of service.
"Patrick has been selected to replace him after a rigorous assessment and interview process and the Chamber believes that he has what it takes to lead this chamber to greater heights. We cannot thank Senyo enough, and we wish him the very best in all his future endeavors," the chair of CBOD, Ivy Apea Owusu.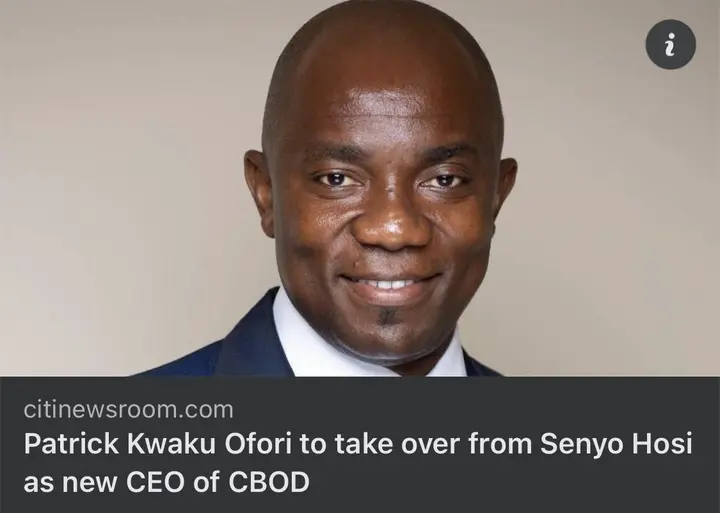 Source: Operanews