The Ghanaian teacher has long teachers long been cheated. They have lamented over the years over unfair treatment with salary.
A payslip evidence chanced on of a rank which is Assistant Auditor, AS, in the Department of Audit Service which is equivalent to Principal Superintendent in the Ghana Education Service earns five more times than the Teacher.
This salary is even 4 more times higher than the Directors in the Ghana Education Service.
According to the payslip, Assistant Auditor AS receives GHC15,085.20 whiles the Principal Superintendent in the Ghana Education Service earns less than GHC3000 as gross.
The huge gap between the two of similar ranks is just unfair and the hight time the cry of teachers is taking seriously.
Teachers for the past week, specifically, 4th July, 2022 declared an indefinite strike over a demand for just 20% cost of living allowances of which this same departments have also joined to make similar demand as the teachers.
When will the unfair salary structure in the country be looked at to bridge the huge gaps in pay of workers given the same output.
Teacher indeed might have a genuine concern for their cry over the year. Sometimes, if you are outside might think why are they always lamenting over salary but the truth hurts. Their huge numbers that are often used as excuse is just not a justification. It's not Thier fault they Ghanaian children as plenty and schools have to be built to cater for them. Teachers should not suffer because the country has more children and schools.
It would be recalled that many Ghanaians were thrown into a state of shock when they learnt that the heads of big schools in the country like PRESEC, Achimota, Wesley Girls, and the rest receive less than GHC4000.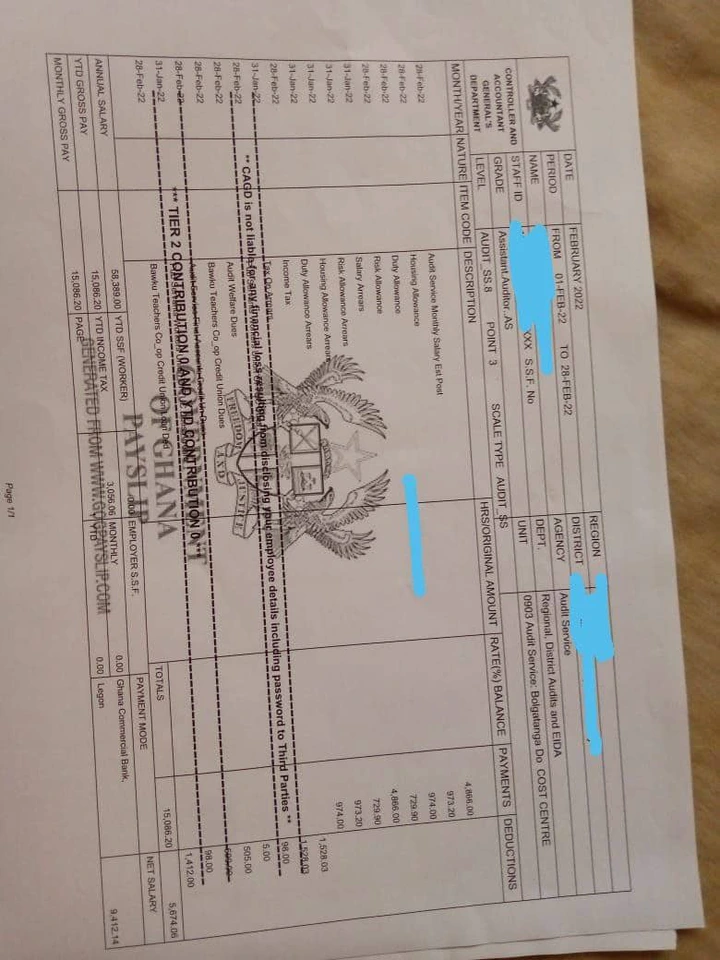 Source: Operanews