Kantamanto Market Inferno; Photos and Videos Showing How The Fire Consumes Goods, Stalls Breaks Hearts and Leaves People Crying -WATCH
Personnel of the Ghana National Fire Service Tuesday morning had a torrid time battling a raging fire which destroyed properties and goods running into millions of cedis at the Kantamanto Market  in Accra.
The fire which reportedly started at 4:30am Tuesday morning, burnt all the wooden structures and stalls in a large portion of the market as it billowed thick smoke over the entire place and adjoining communities.
The cause of the fire is not immediately known but some of the victims suspect it might have been caused by an electrical fault.
At the scene were personnel from the Ghana National Fire Service, Ghana Armed Forces and Ghana Police Service.
Some of the affected traders were seen gathered in groups at the scene discussing their loss.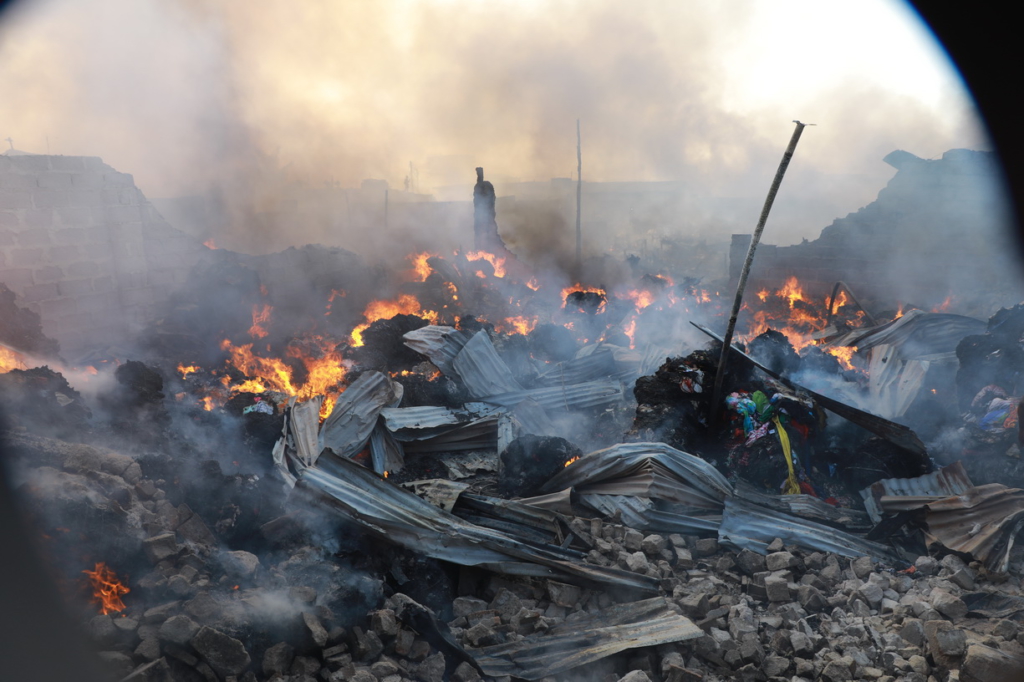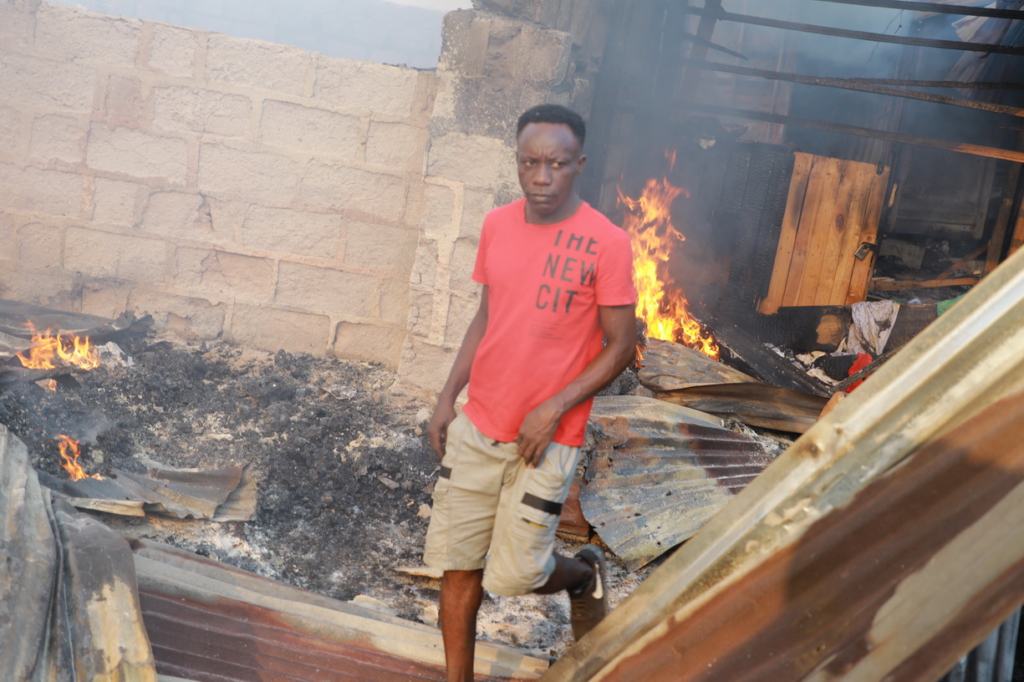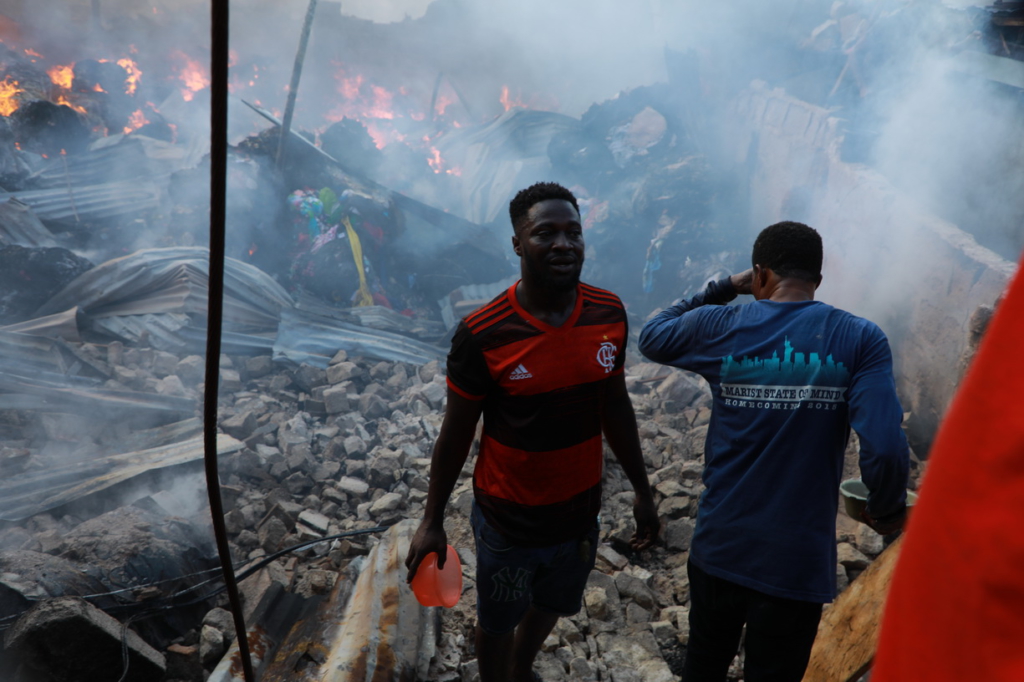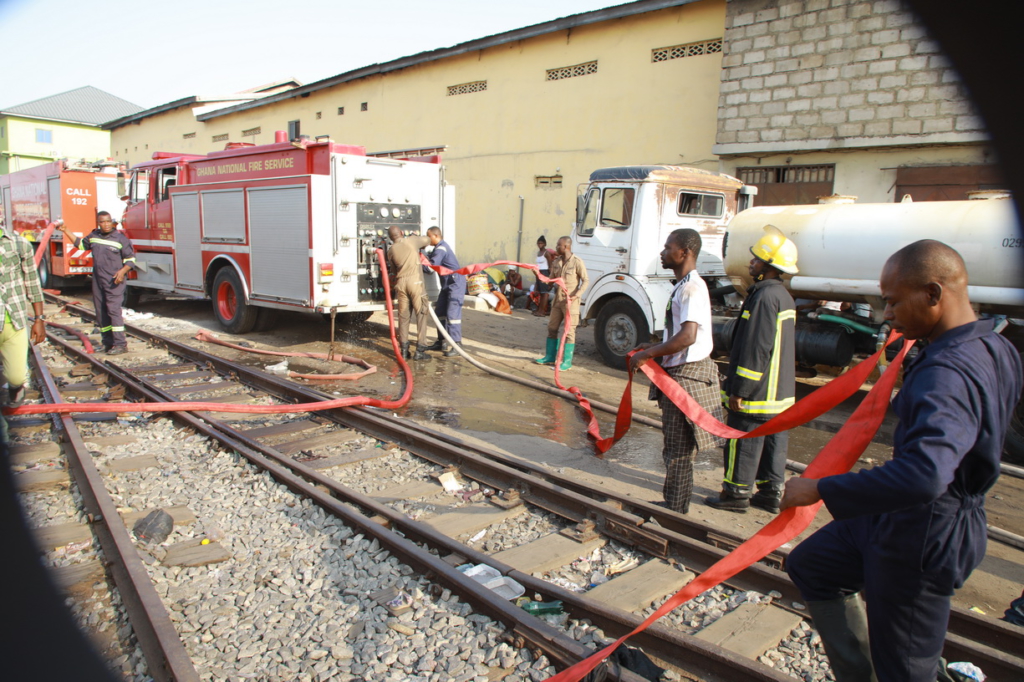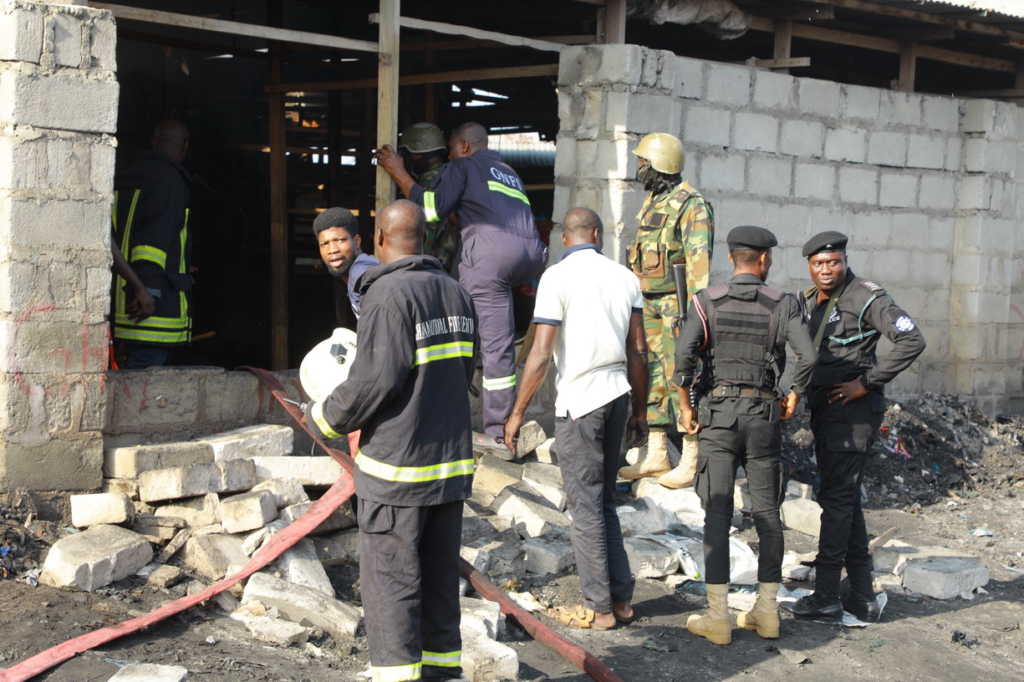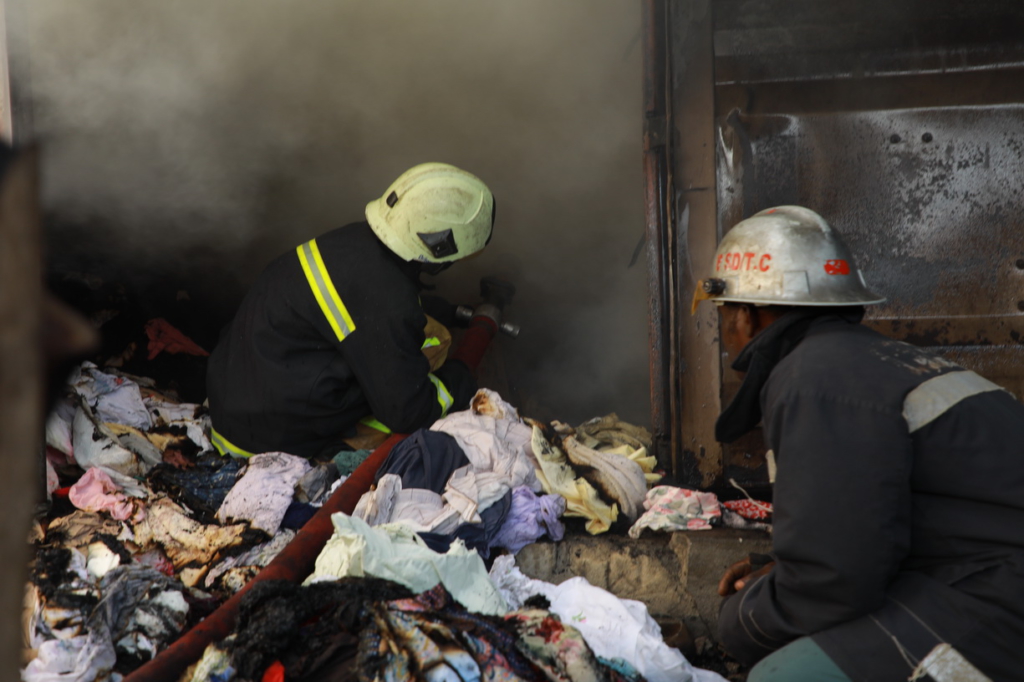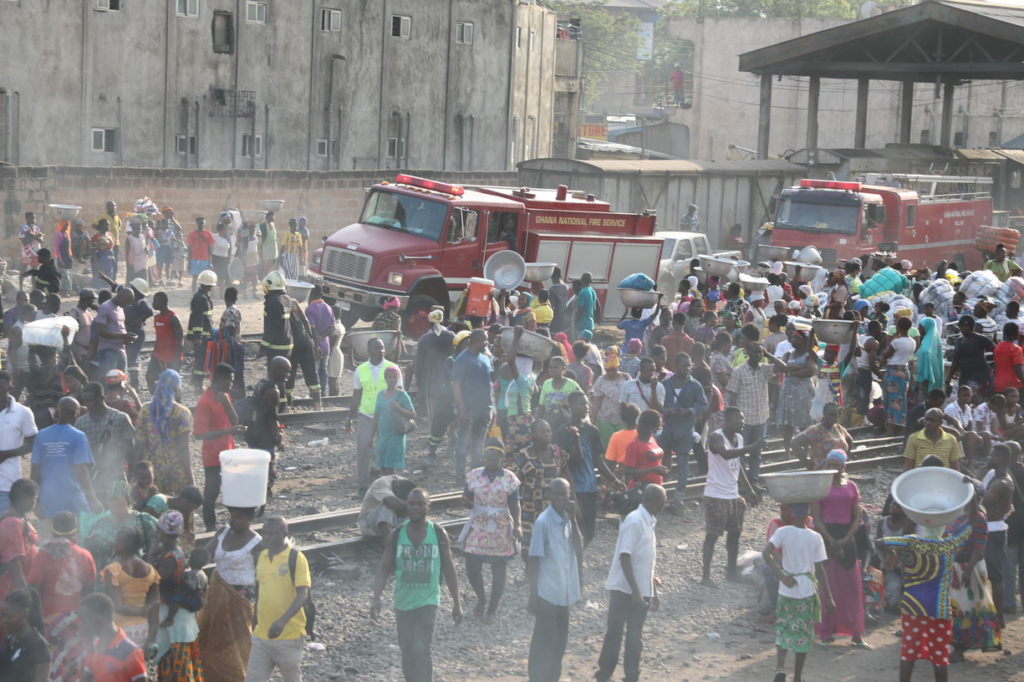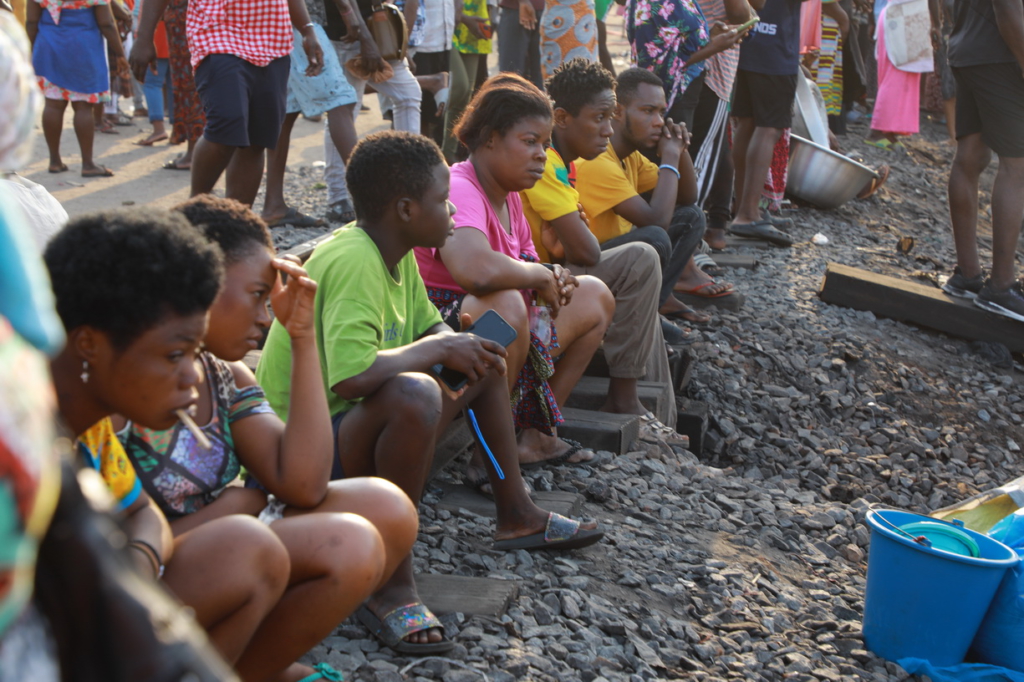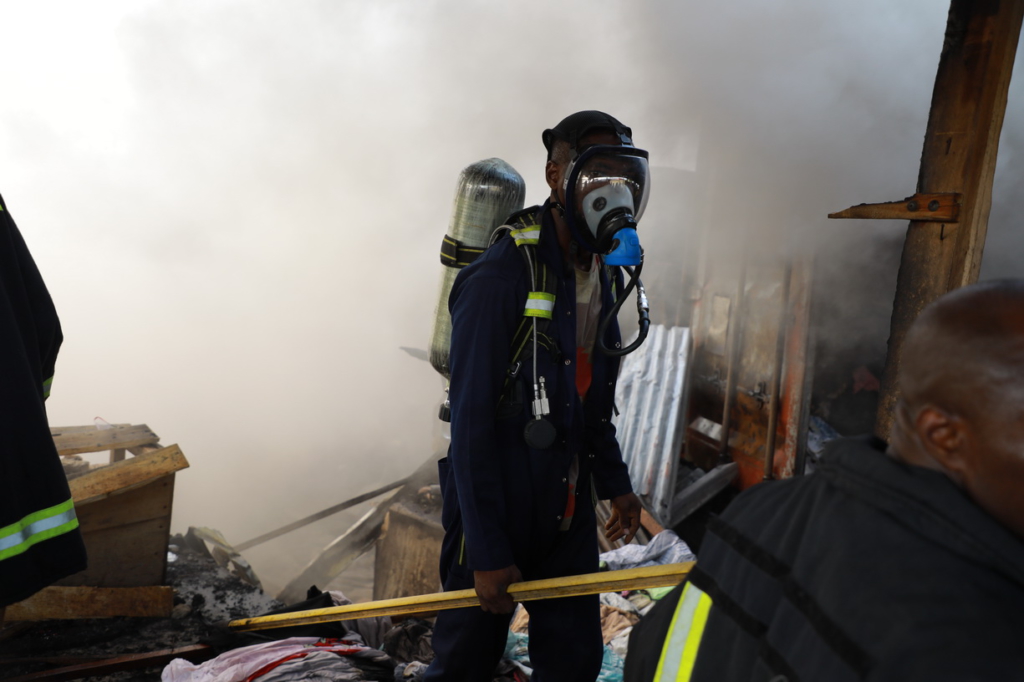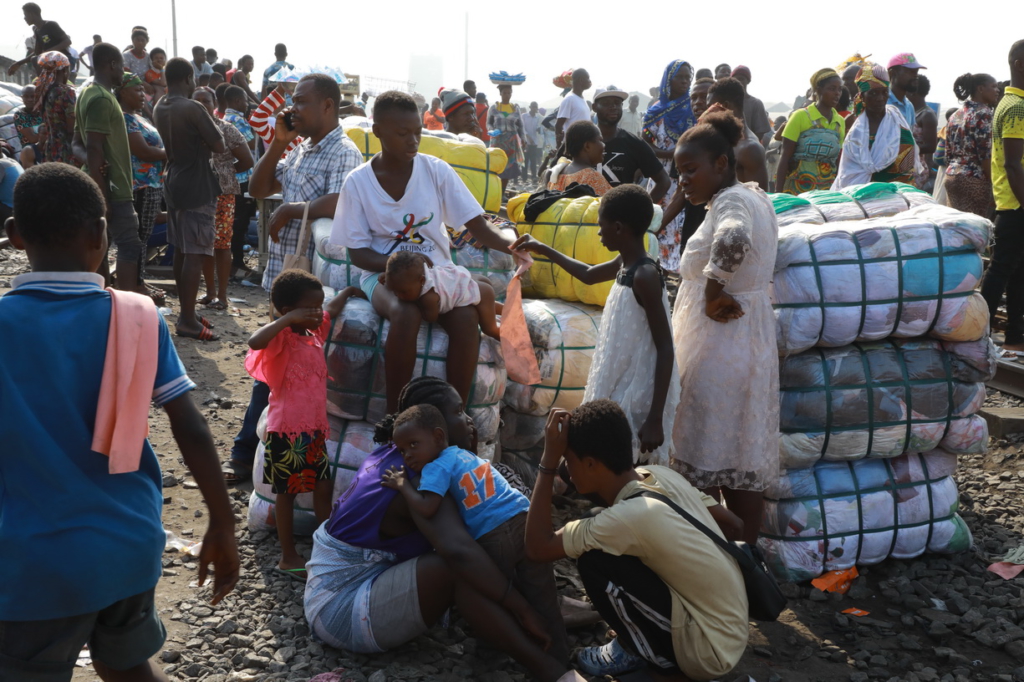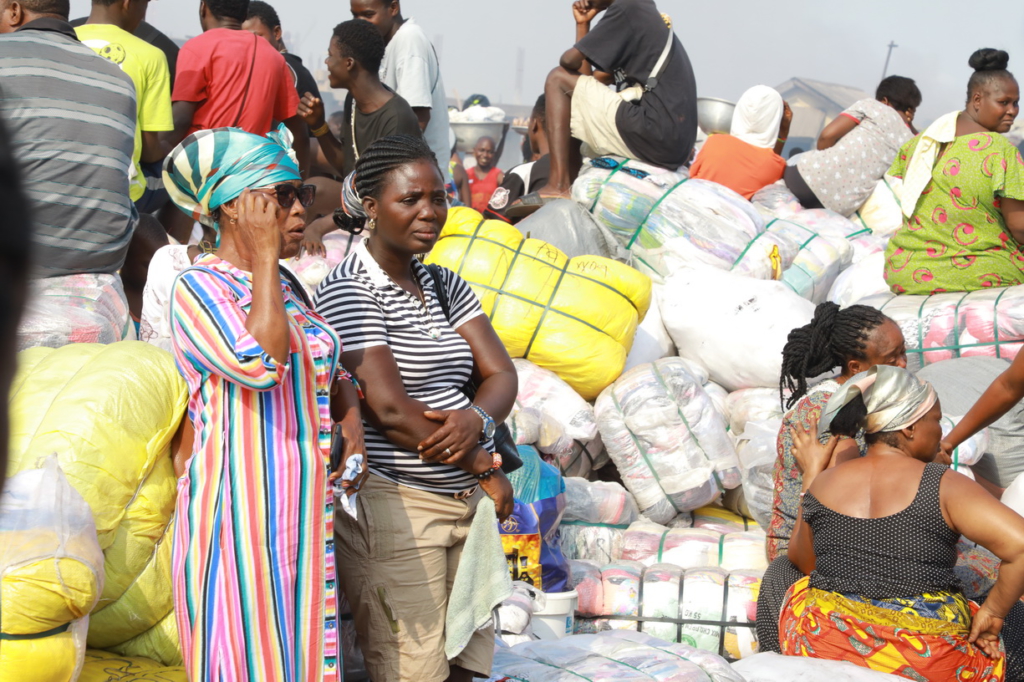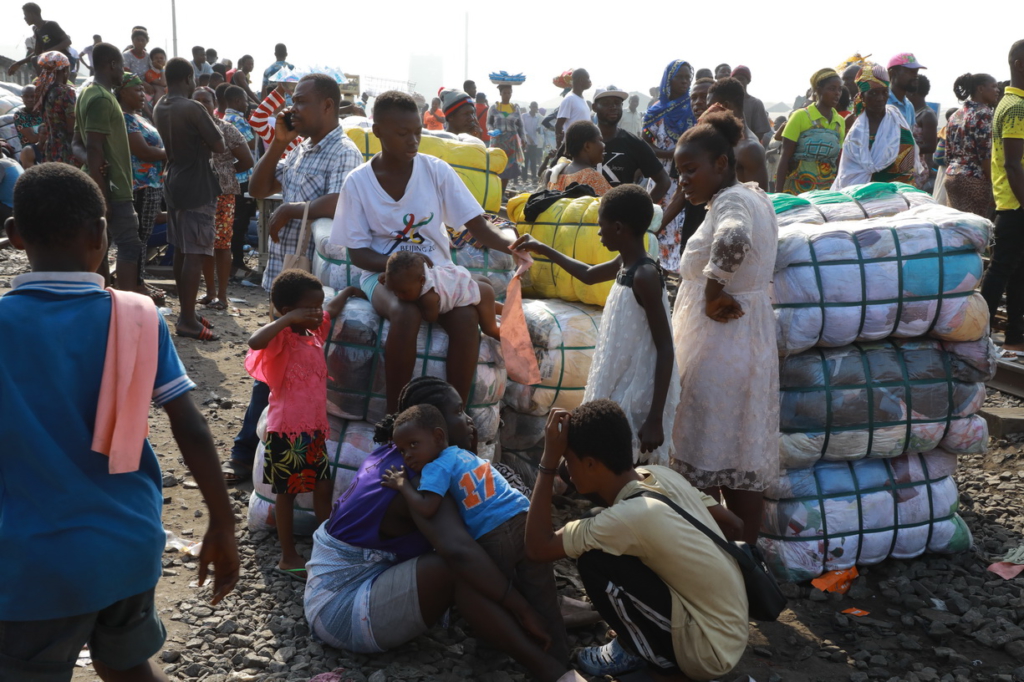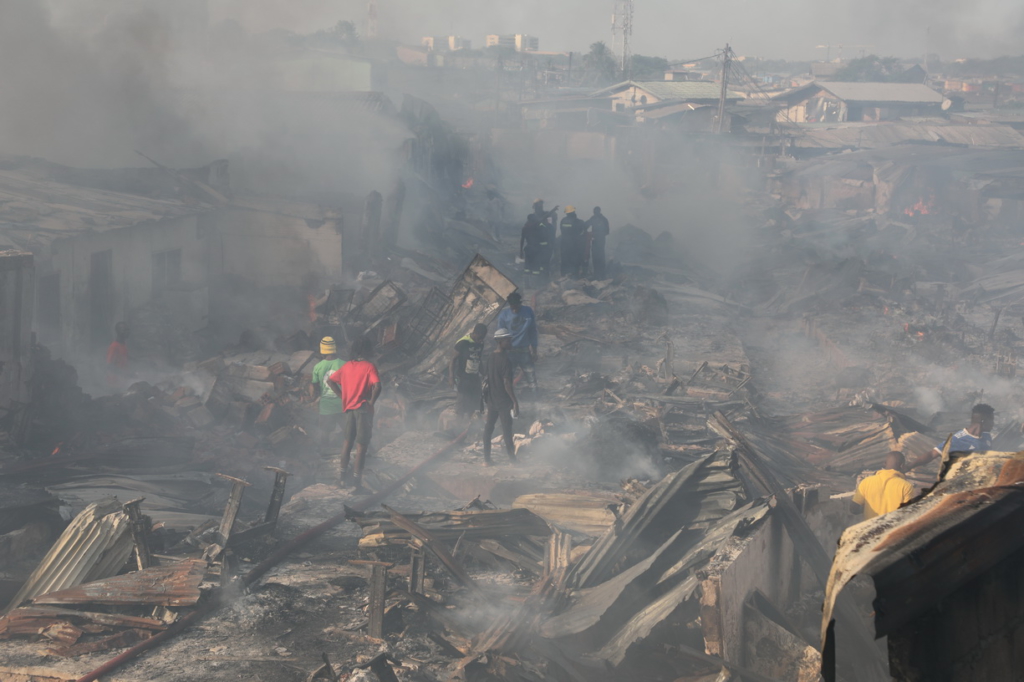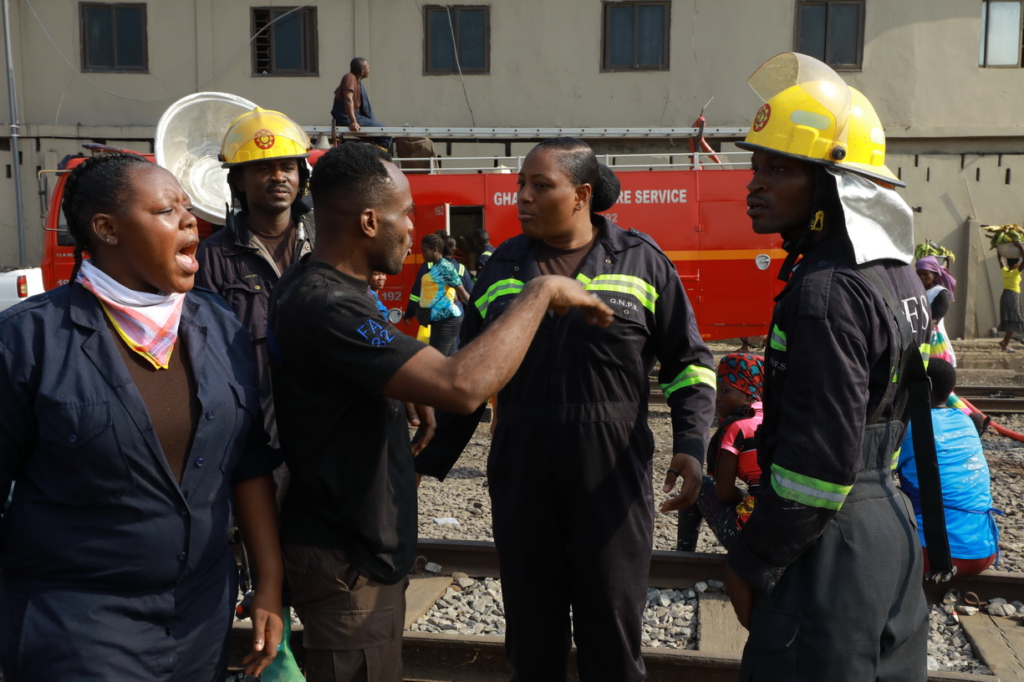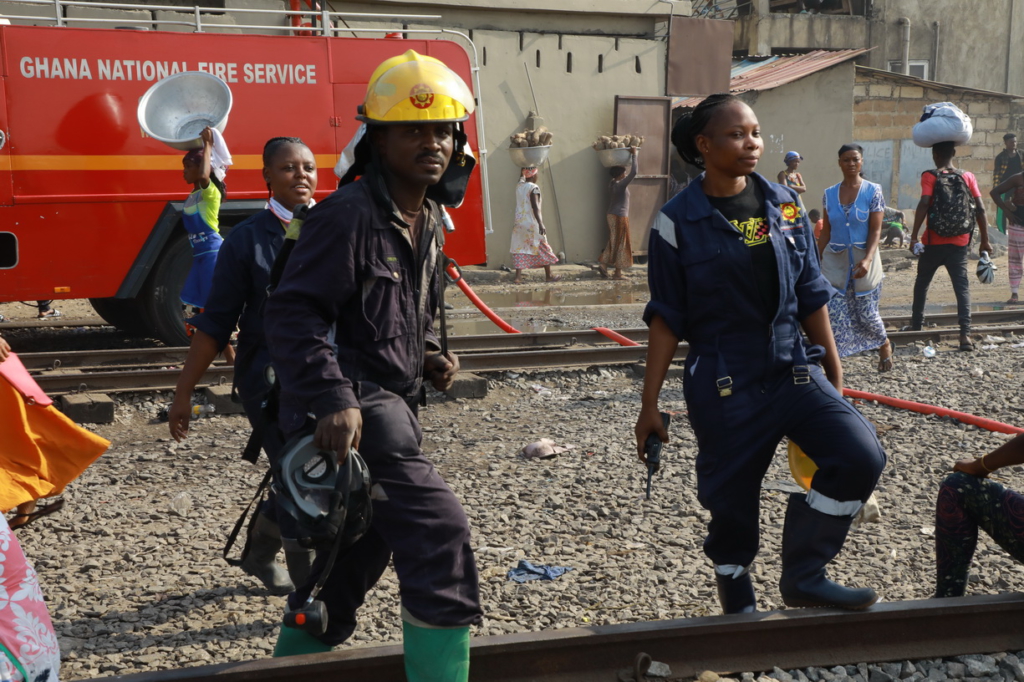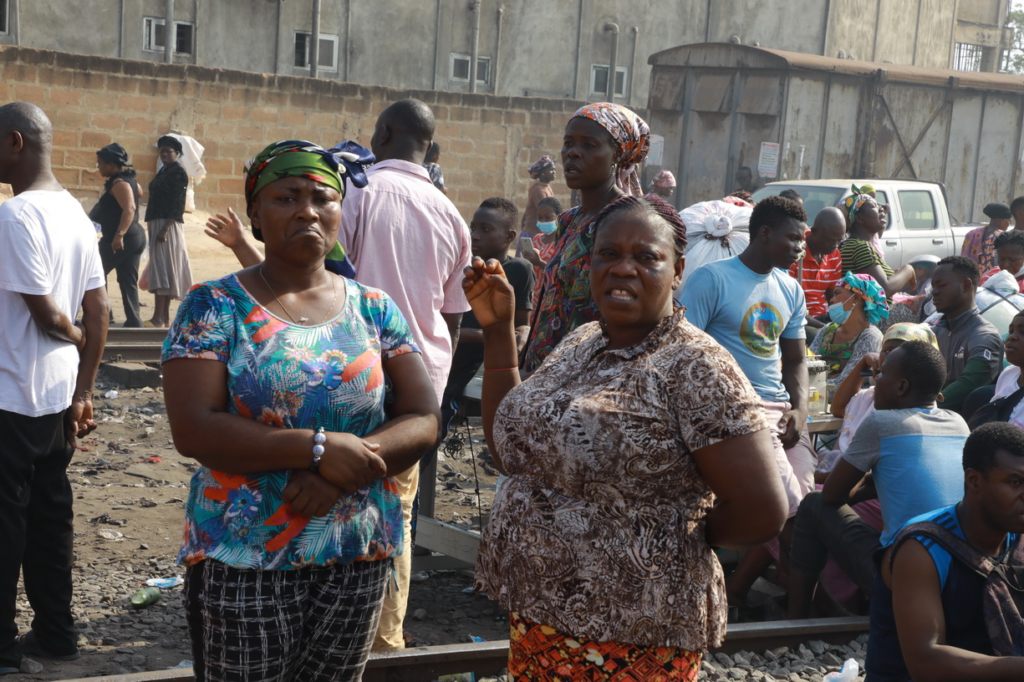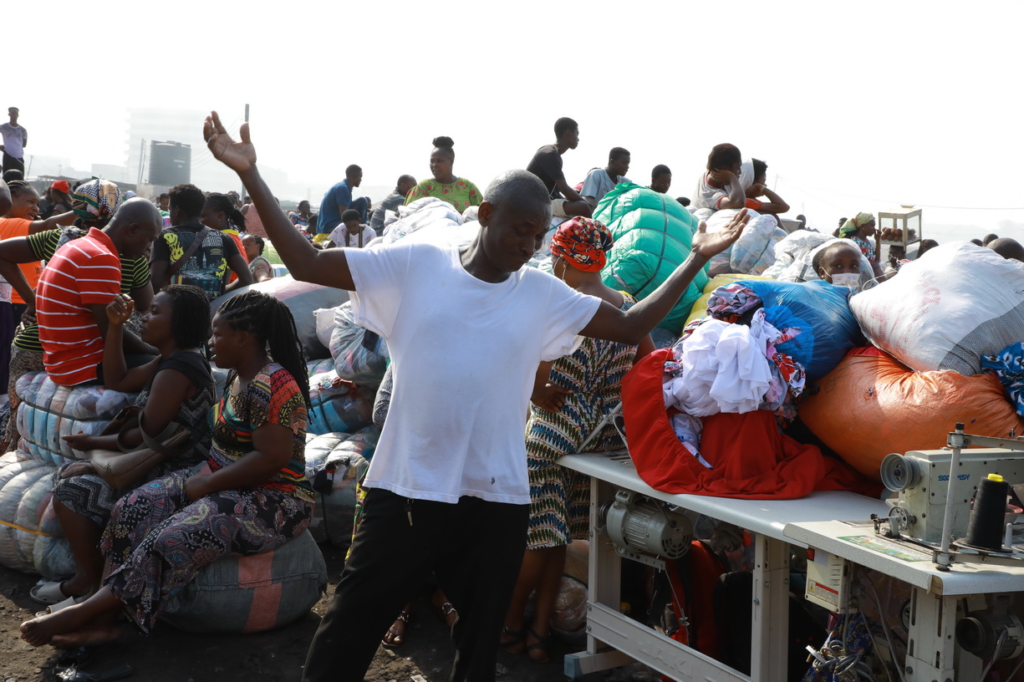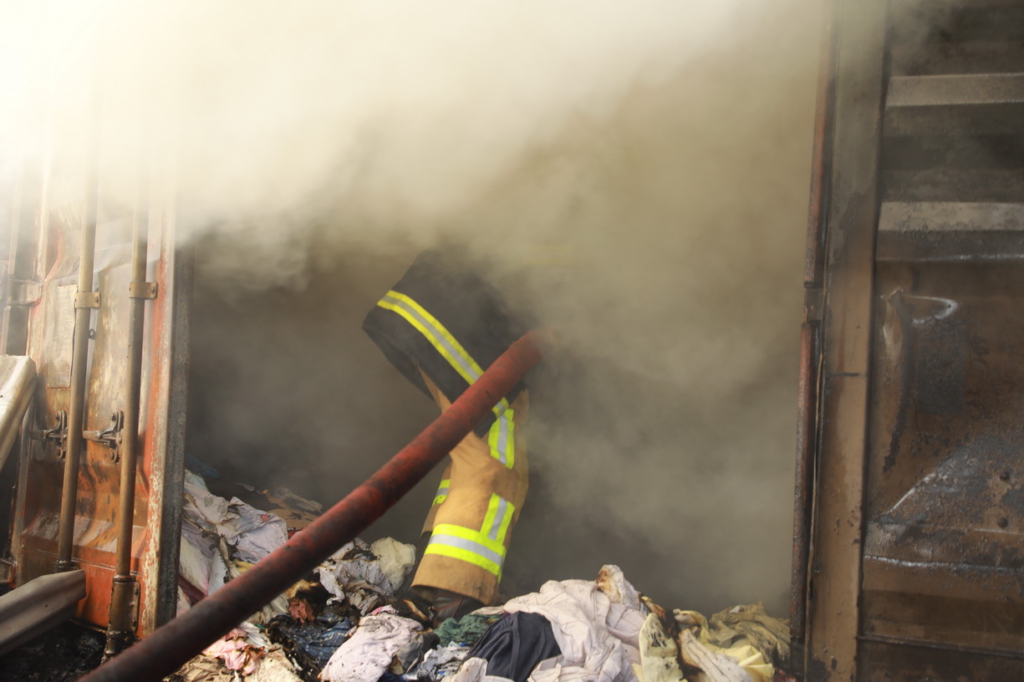 Myjoyonliine.com