Youth Social Activist and social media communicator, Ivan Innocent Kyei boldly sends another message to the jubilee house of Ghana requesting that, His Excellency Nana Addo Dankwah Akuffo Addo should me chsed out of office as the president of the Republic of Ghana. Ivan Innocent made his assertions known when he was speaking live on Onua TV this morning 12th July 2022.
Ivan Innocent Kyei was hosted by Captain Godsbrain Smart on Onua Makyee Show. According to Ivan Innocent, His Excellency Nana Addo Dankwah AKuffk Addo is not performing to the expectations of Ghanaians.
Instead of good standard of living, we are experiencing High cost of goods and services. Teachers are on strike a result of high cost of living hence, teachers are demanding for Cost of living allowance.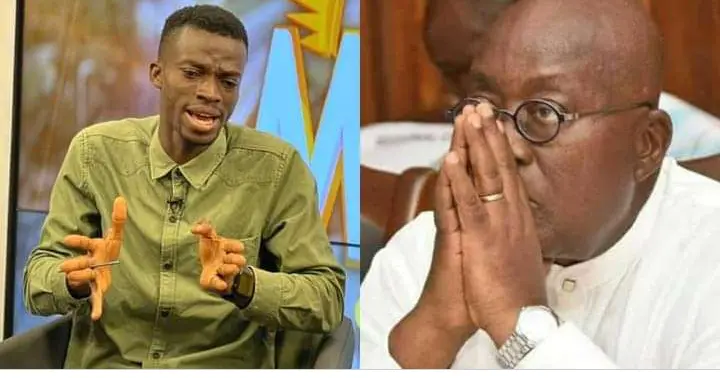 Ivan Innocent is of the view that, the immediate solution is to chase the incumbent president out of office from the jubilee house so that, Ghanaians will be less burdened.