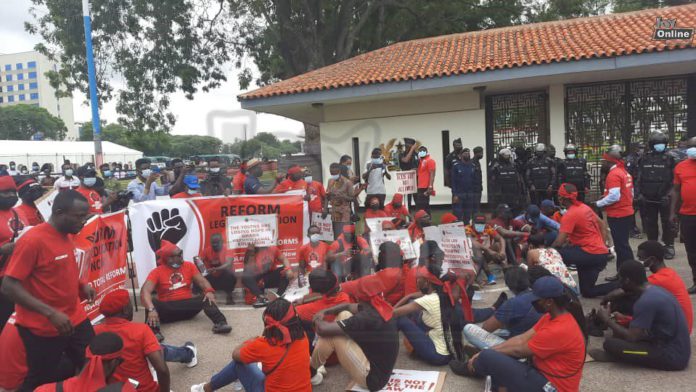 The Aggrieved 499 Law Students who were allegedly denied admission into the Law School in the country are henceforth required to start their school in January 2022.
However, a statement emanating from the Office of the Attorney General and that of the Ministry of Justice submitted to the Ministry of Finance indicated that a total of 309 students were admitted into the Bar by the General Legal Council GLC in 2021.
Therefore a portion of the statement indicated that "The General Legal Council enrolled a total of 309 lawyers to the Bar in 2021. The Council successfully disposed of 120 disciplinary cases out of 130 complaints received against lawyers as of September 2021. The Independent Examination Committee of the General Legal Council (GLC) conducted an entrance examination for 2,884 applicants and out of these, 790 of the applicants were admitted while 499 applicants are awaiting admission next year".
Meanwhile, the Attorney General, Godfred Dame earlier on recommend three options to the General Legal GLC to do their possible best in their outfit to ensure that the students attained legal education in the country.
Furthermore, Godfred Dame further disclosed that it would have been fair if the General Legal Council GLC should have made a communique when the pass mark for the Ghana Legal Education have changed.
The Attorney General again reacting to the whole issue blamed the failure and inability of the General Legal Council GLC to broadcast or publish the results of the 499 students on a Daily Graphic notice hence the whole misunderstanding of the issues.
On the other hand, Rockson-Nelson Dafeamekpor Member of Parliament for South Dayi Constituency also added his opines to the situation noted it is a pointer that one must never sleep on his rights.
The Member of Parliament wrote in his social media Twitter page that," From an initial vehement denial in Court that the 499 failed to admission in Parliament that they passed the entrance Exams & are due to commence studies in January 2022, is a pointer that one must never sleep on his rights".
Kindly read full statement below;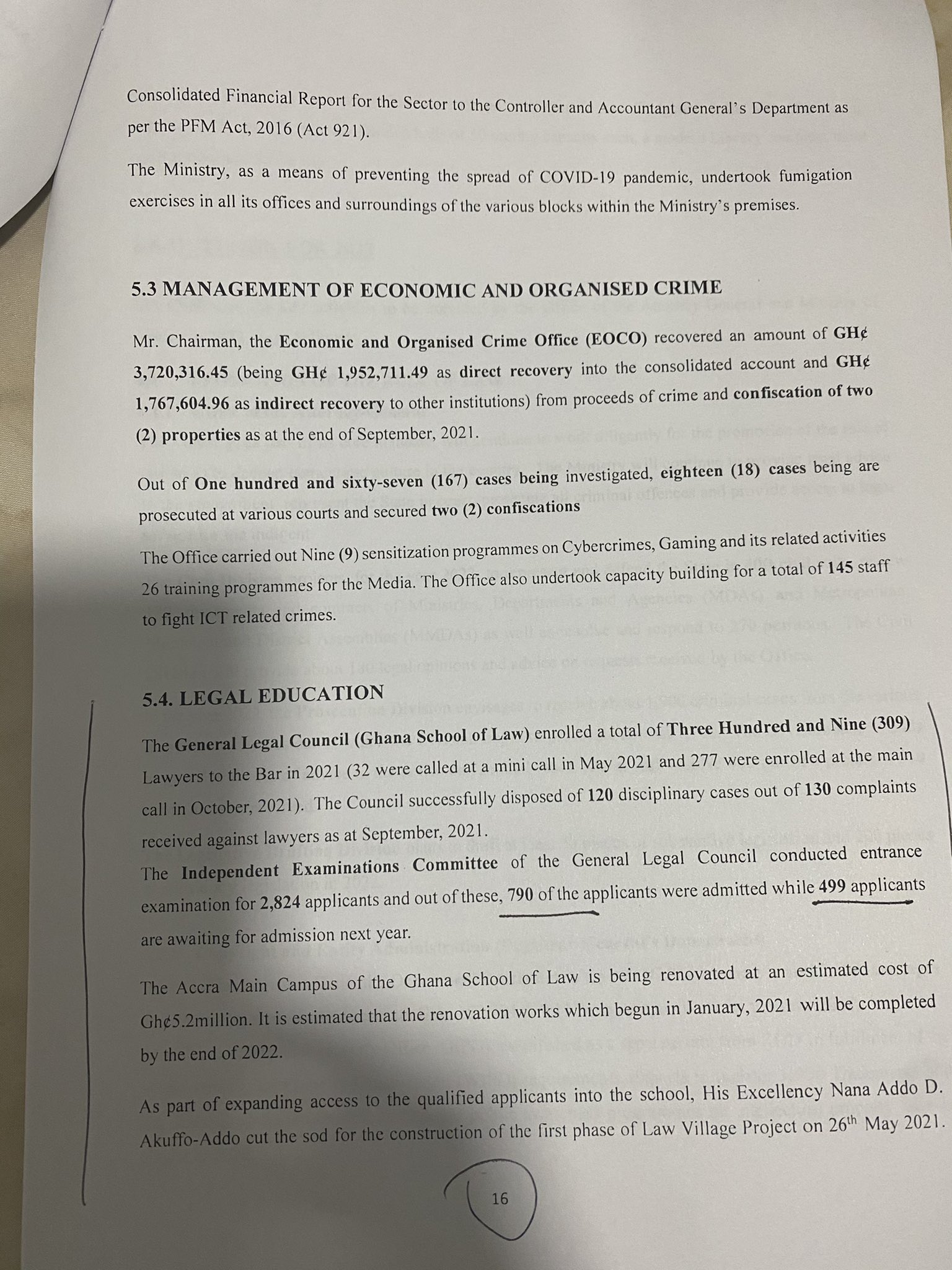 SOURCE: Adomonline news