Bono Regional Chairman of the ruling New Patriotic Party Kwame Baffoe Abronye became emotional in his press release as he cried over a viral video attributed to his good self.
According to Abronye, he has been off Television for the past 5 months. Moreover, he has never said anything about government's decision to go for an IMF bail out.
" Please I've Never Said Anything Like what's going round so ignore " Abronye explained emotionally.
A viral video of Kwame Baffoe Abronye where he was seen criticising John Dramani Mahama for going to IMF has been circulating. In that video, he branded the NDC and John Dramani Mahama as incompetent.
Meanwhile, Abronye still believes that, John Dramani Mahama and the National Democratic Congress took us to IMF when there was no crisis.
" President John Agyekum Kufuor took us to the same IMF and no policy was cancelled. Akufo Addo will do same. Unlike John Dramani Mahama who incompetently opted for the freezing of employment among other harsh conditions" Abronye added.
You can read the full press release below.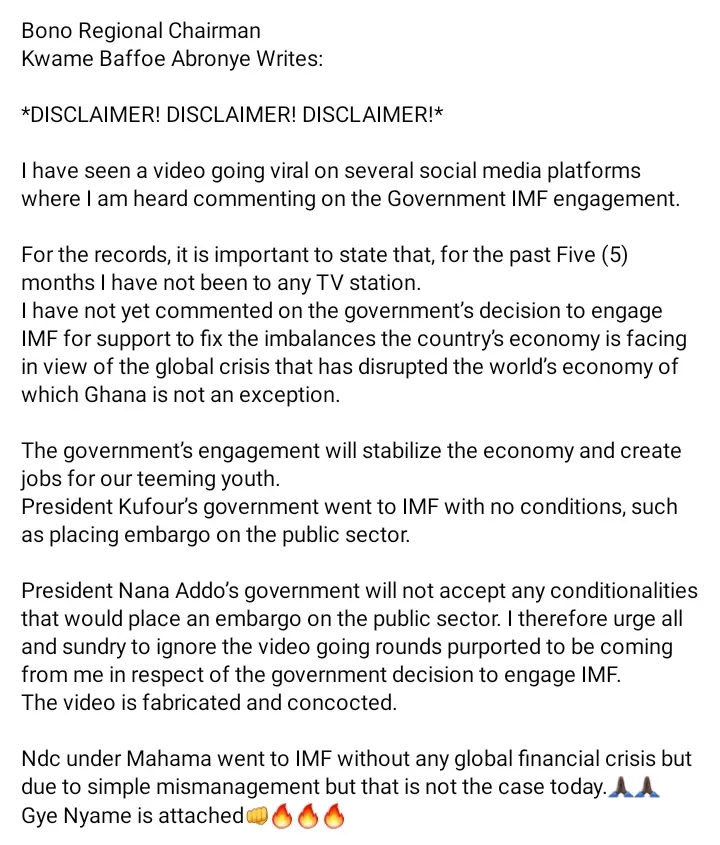 Source:Pen Sounds