One of the hottest issues this month has been Ghana's decision to go to the International Monetary Fund for financial assistance. The government had earlier resisted calls to seek help but with the dwindling fortunes of the economy they had no choice than to go. Interestingly, Parliament yesterday approved a loan of $750 million to keep the country running till the IMF brings on board an offer to resuscitate the economy.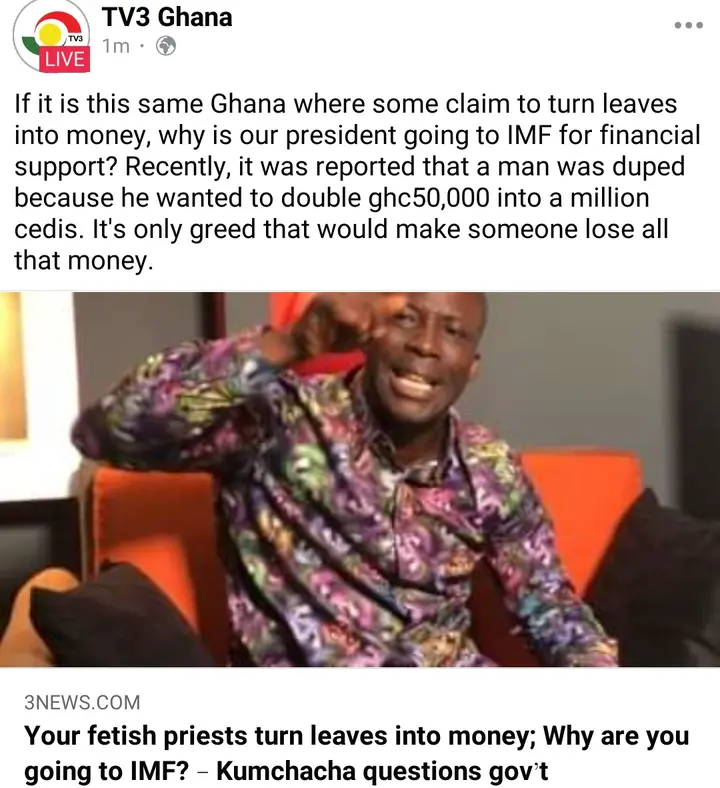 Prophet Kumchacha has reacted to Ghana's decision to seek help from the IMF. According to him government has look on as fake men of God and fetish priests dominate the media and opened their own stations. According to him most of these quack men deceive people that they can double their monies for them. He recounted how someone lost 50,000 cedis after he was hoodwinked by a fetish priest. Kumchacha also said some of these trickster turned pastors or fetish priests ask people to bring leaves so they turn it to money.
According to Kumchacha since fetish priests are in abundance turning leaves into money or doubling money, it was expedient that the Akufo-Addo government turns to these men men to produce money for the country. He explained that it was irrelevant that Ghana will go to the IMF when the country has the men to produce money. Check out some of the comments.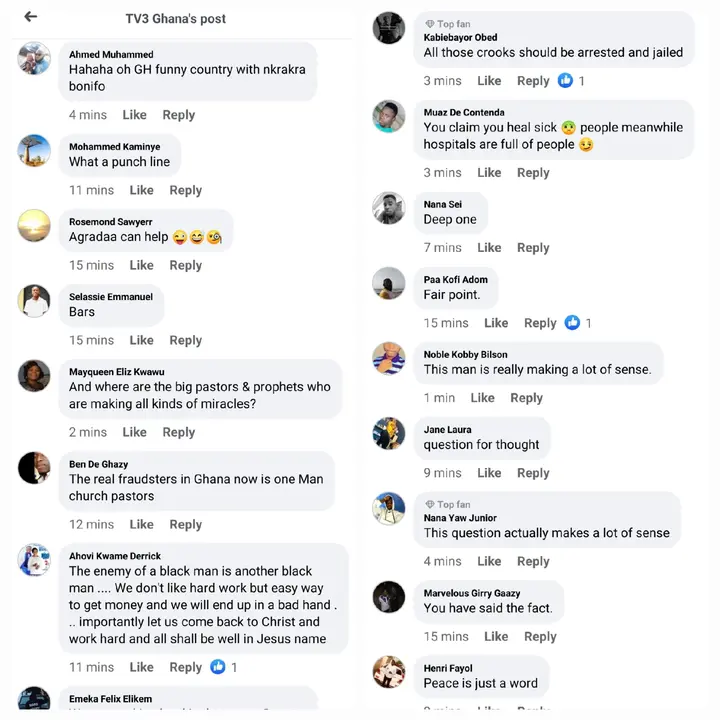 Credit: 3News