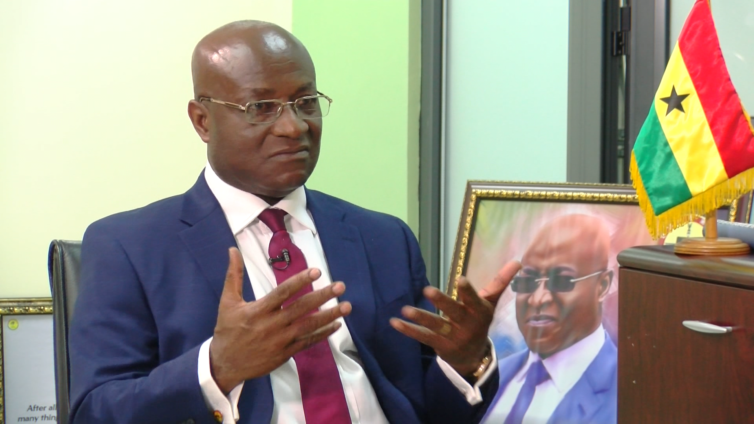 Osei Kyei-Mensa-Bonsu, the Majority Leader of the incumbent New Patriotic Party NPP, have reveal that there are only two parties in the country when it come to ideologies hence the party can either be from the left or right.
However, the Member of Parliament for the Suaeme Constituency again added that, the many political parties that exist in Ghana should not be recognized rationalizing that they are not made up of two thirds of a district as mandated by the Law or Constitution further calling for the strict enforcement of the regulations of the parties.
The Minister for Parliamentary Affairs believes that the Election management body of the country have many burden in terms of their duties and for that matter, the audacity or power to regulate the activities of political parties in the country should be taken away from them.
The Majority Leader of the incumbent New Patriotic Party NPP, Osei Kyei-Mensa-Bonsu speaking at Accra in a press conference on the 15th of December 2021 disclose that, there should be the need for state funding of political parties and also, effect implementation and monetization of politics for a national development.
The Member of Parliament for the Suaeme Constituency is therefore, calling for the review of the mandate of the Electoral Commission EC and the establishment of necessary body or Institution which will be missioned to regulate the political parties in Ghana.
"The EC is charged with the conduct of elections but the regulation of political parties is something that has become difficult for Electoral Commission. Perhaps the time has come to assign another institution with that responsibility. The law provides that if you don't exist in two thirds of the districts in this country you don't have to be registered as a political party," he explained.
SOURCE: 3News