The leader and founder of the prophetic hill chapel Prophet Nigel Gaisie shared some part of his life story about New Patriotic Party officials who he helps so much sometime ago through directions and prayers.
According to Nigel Gaisie, things that happen in this world are unbelievable and sometimes you have to let them go without thinking about it. He revealed in 2016 he helped Jeffrey Sackey who is in the office of the president with prayers and directions but the government in power at that time didn't even attack him.
Now, this current government attacks everything that speaks the truth to them. They destroyed the country beyond repair to the extent most of the people in Ghana are hungry. He revealed upon all that he did for Jeff and his colleagues they don't even answer his calls anymore.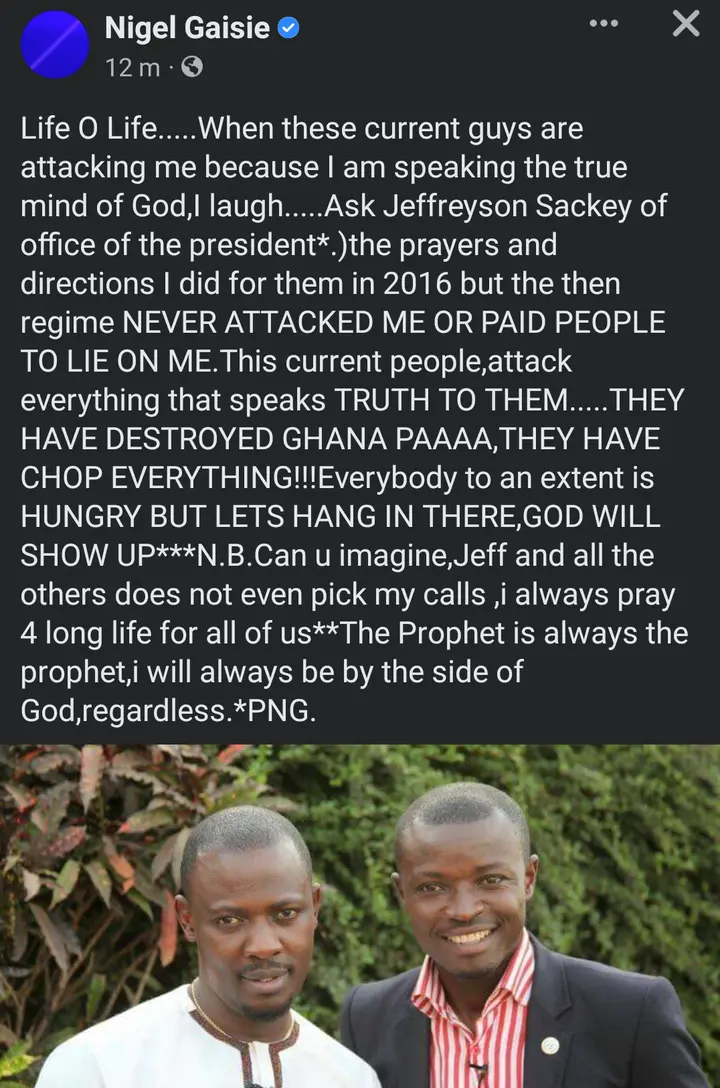 According to Nigel Gaisie, the prophet will also be the prophet and he is not worried about the things they are doing to tarnish his image.
Source: Operanews