Kofi Ameyaw, the government's representative to the United Nations, Kwame Jantuah of the CPP and Osman Ayariga of the NDC Communications team joined Johnnie Hughes today, Friday, July 8, 2022 on TV3's New Day. The 3 were engaged by Johnnie to discuss the country's economy and the way forward. Though it was a discussion of 3 parties, it looked like Kofi Ameyaw wasn't going to have it easy against the other two parties on the show.
Kwame Jantuah, Osman and Johnnie kept bombarding Kofi Ameyaw with questions and though most of the questions were fair it was like Kofi had been sandwiched.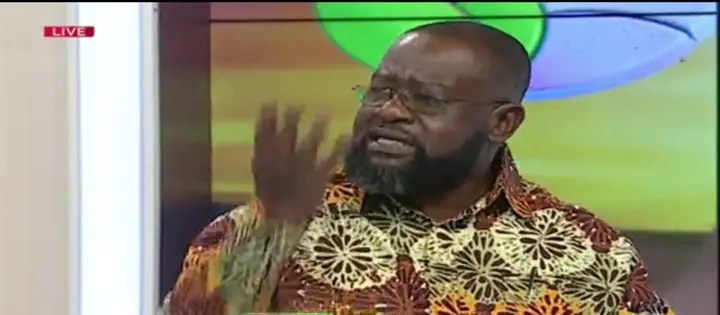 According to Kwame Jantuah, the Vice President who heads the Economic team was yet to address the country days after the country run to the IMF. At that juncture Johnnie intervened and said that Dr. Boako had maintained that Bawumia was not in charge of the economy but rather digitalization.
Johnnie said the aide to Bawumia added that Ken Ofori Atta and Akufo-Addo are in charge of the economy. This didn't go down well with Kofi Ameyaw who felt infuriated that Johnnie was making such a statement on Tv. He called for an immediate retraction.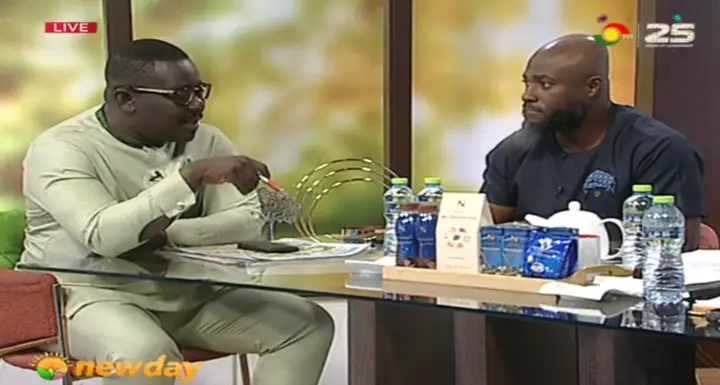 Johnnie don't fuel it. That is not true. Don't repeat it. No. Please withdraw. Dr. Boako never said it. Withdraw. Please withdraw. I can't repeat what you said but withdraw," Kofi Ameyaw said. Johnnie however refused to withdraw claiming that until Kofi gives him a counter argument to denounce his claim he holds to the claim that Vice President Bawumia in now in charge of digitalization and not the economy.
Use the link below to watch.
https://www.facebook.com/TV3GH/videos/574664004032789/
Start from 1:03:00
Source:TV3