Government Announces Reintroduction of Scrapped Tax -See More Details Here.
After a year of scrapping the road tolls by the Minister of Roads and High Way, Hon Amoako Atta, the government has decided to reinstall it as it serves as a major source of revenue to the country.The contribution of toll booths in the maintenance and construction of roads in the country can not be underestimated. However the Hon Minister of Roads and High Way Hon Amoako Atta scrubbed the toll booths with the reason of increasing the rate accident in the country.

This initiative by the Minister was not welcomed by many Ghanaians as toll booths served as one of the major revenue to the country as well as a job for some.

Nonetheless, during the presentation of the 2023 budget by the Minister of Finance, it was stated that the government will reintroduce toll booths in all the new roads constructed. This portion has been confirmed and announced public by the government as it has been approved by parliament.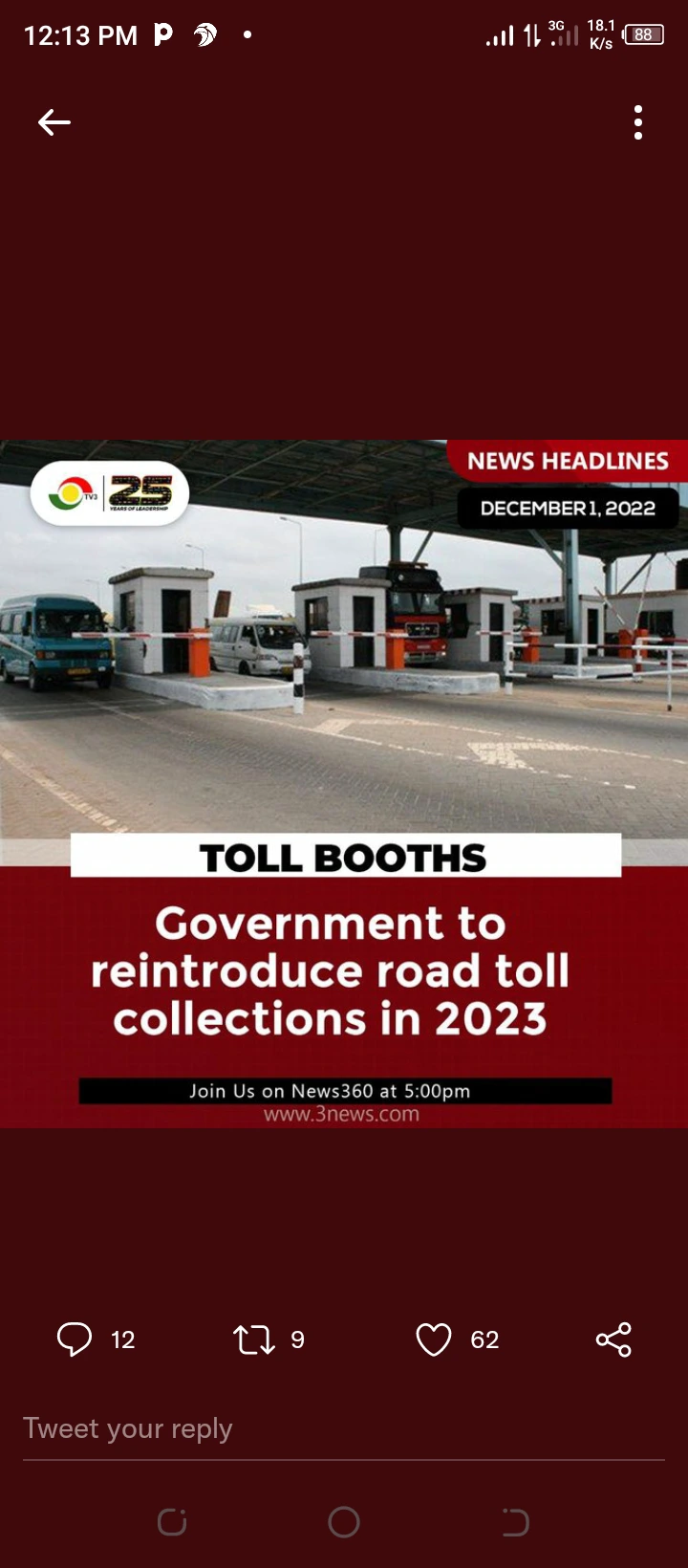 Content created and supplied by: MPGeeupper.gh (via Opera News )