News coming in from Ashaiman in the Greater Accra Region, indicates that at least three armed robbers have been arrested by the Ashaiman Police Command in broad daylight after attacking and robbing some passengers moving from Tema to Ashaiman.
The news available on UTV Ghana explains that the armed robbers were on board the vehicle before it took off at the Tema main lorry station.
They were inside the car as normal passengers until the car took off. They later attacked everyone and nearly seized their monies and other valuable items including mobile phones.
However, their operation went wrong as the police got informed about the situation and intervened. Fortunately for the police and unfortunately for the robbers, they (the armed robbers) were not having guns with bullets. They only had knives and so couldn't do anything when the police came to the scene.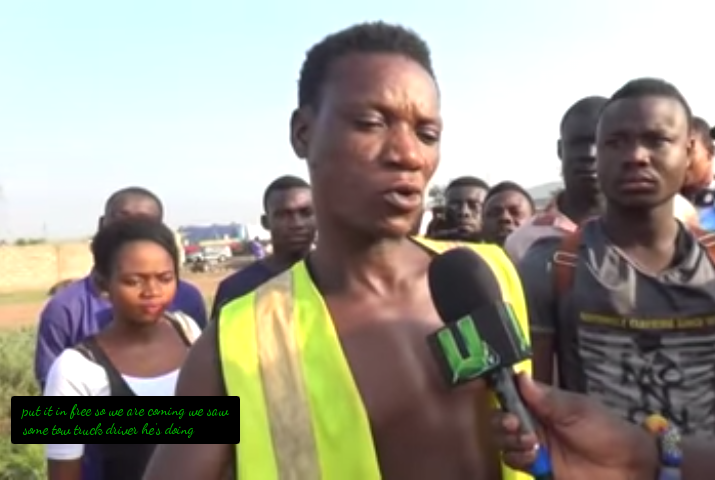 Speaking to a UTV news reporter shortly after the incident, one of the victims narrated the whole story. He said, "We were all inside the car when two young guys ordered the driver to halt. We didn't understand at first. Then a third person asked the driver to come out of the car. Holding the empty pistol on him."
"The other two held sharp knives in their hands and asked us to surrender everything including all of our money and mobile phones. Just as were obeying their instruction, the police suddenly came to scene to rescue us from them and arrested them," he said.
Further investigations revealed that one of the passengers was able to identify the robbers and silently and hurriedly informed the police while they [the armed robbers] were still commanding the driver to stop the car. This, everybody described as bravery.
The armed robbers included Gamor Steve, a 22-year-old Senior High School dropout, Sam Aklade, a 25-year old man and a 26-year-old Samuel Adzi. They are currently at the police custody as further investigations are being carried out.