Captain Smart started his show(Onua Maakye) on Onua TV this morning with a video of how various courts in the Greater Accra region have experienced power outage for the past week. From the video, it could be seen that a whole court room in the region was totally dark while court preceding was ongoing with judges present.
Captain Smart reacted to this video and made it clear to the president that Ghanaians will remember him for that. He explained this and revealed that Ghanaians will always remember President Akuffo Addo as the president whose administration caused power outages in various court premises in Ghana.
Captain Smart sent similar message to the Chief Justice and the Attorney General. Captain Smart believes that the courts in Ghana charge a lot of fees when people file cases with them. He believes that the court get enough revenue and they should be able to fund themselves but the money seem to find it own way out.
Captain Smart later urged them to do the needful and make sure that this issue is resolved with immediate effect. He added that some judges may even decide not to go to work because there is no comfort for them at work when there is no light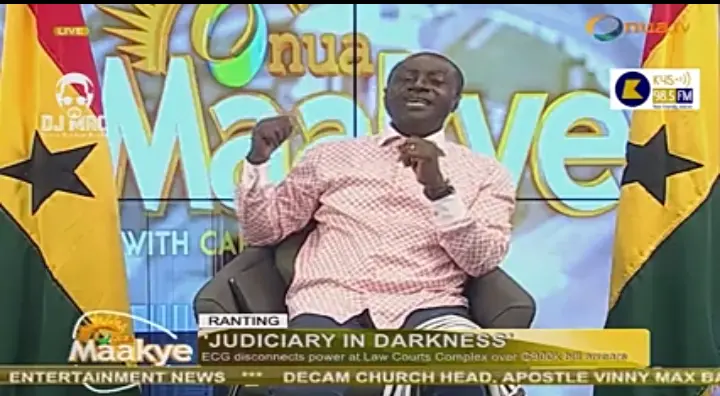 Source: Rexbank