The Speaker of Parliament, Alban Bagbin has recently caused massive reactions from Ghanaians after he boldly shared his immense opinions on the #FixTheCountry agenda by Ghanaians and other related matters.
In a recent statement by the speaker of parliament, Alban Sumana Kingsford Bagbin, he highlighted that Ghana is failing in terms of development, economics and just to mention but a few and so therefore the government must work effectively and peacefully to avoid violence whilst taking into consideration the needs of the youth.
"Our country is failing and we must work together in a peaceful approach to avoid recourse to violence. A peaceful approach includes acknowledging the rights of individuals to assemble and to demonstrate without any subterfuge calculated at denying the youth of that right", Alban Bagbin emphatically stated.
Upon Alban Bagbin's recent statement popped up online, most Ghanaians especially the #FixTheCountry protesters expressed massive concerns whilst sharing their respective opinions on the alarming issue.
Below is a look at some of the comments that came through as individuals shared their respective thoughts Alban Bagbin's statement.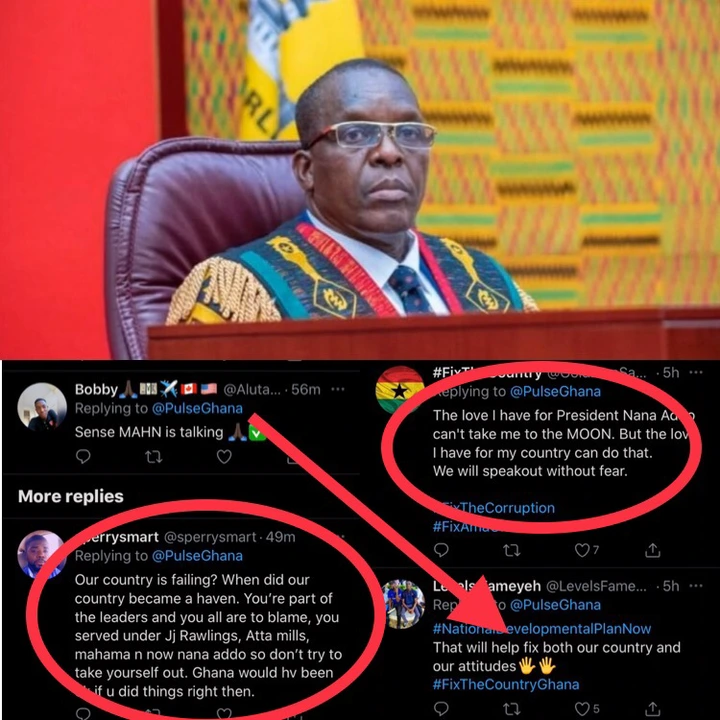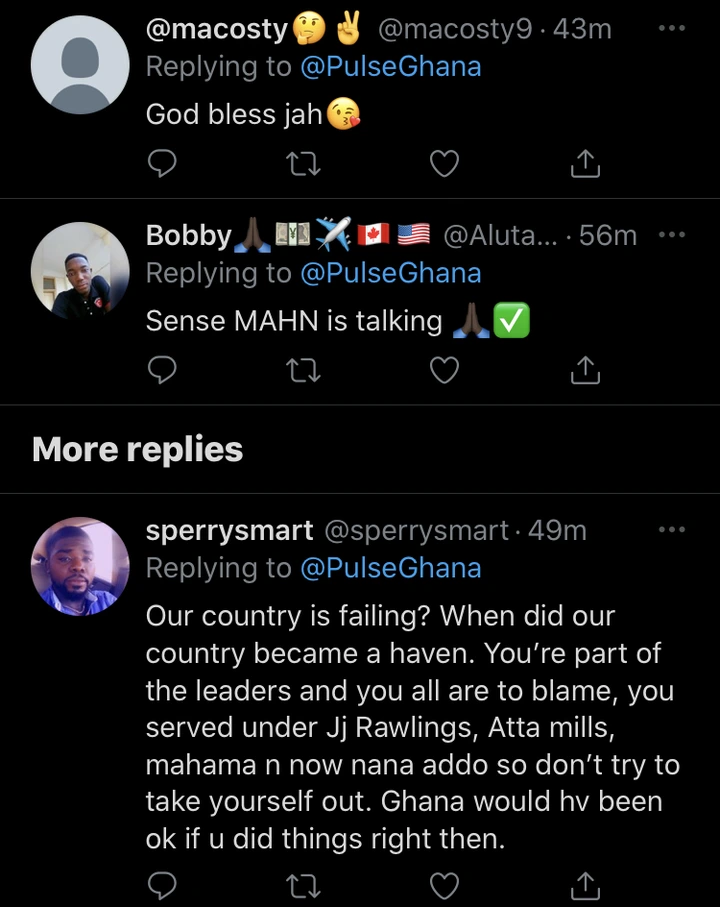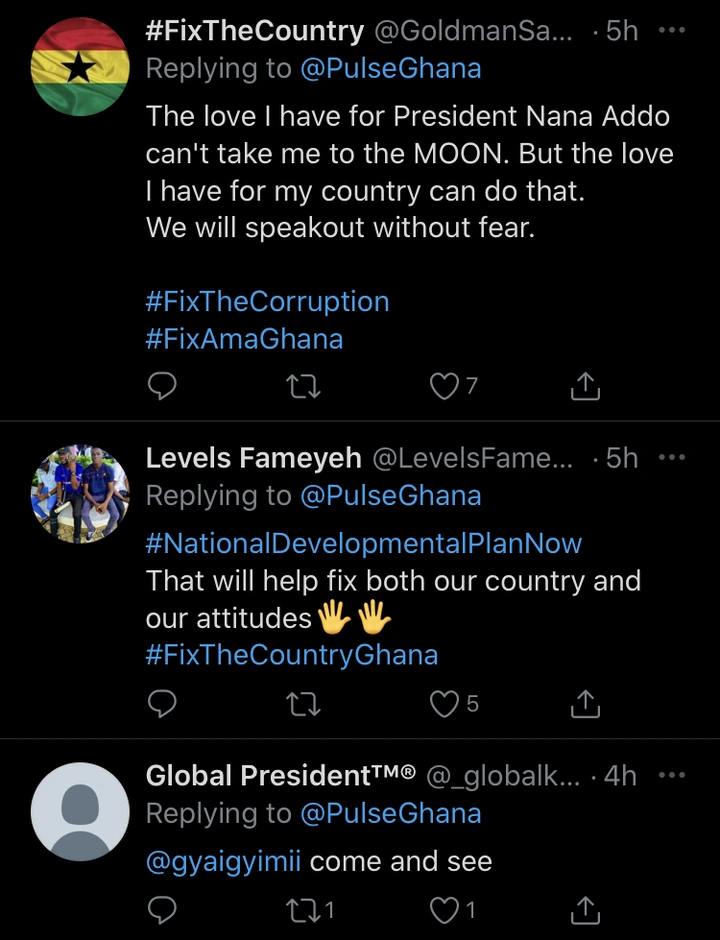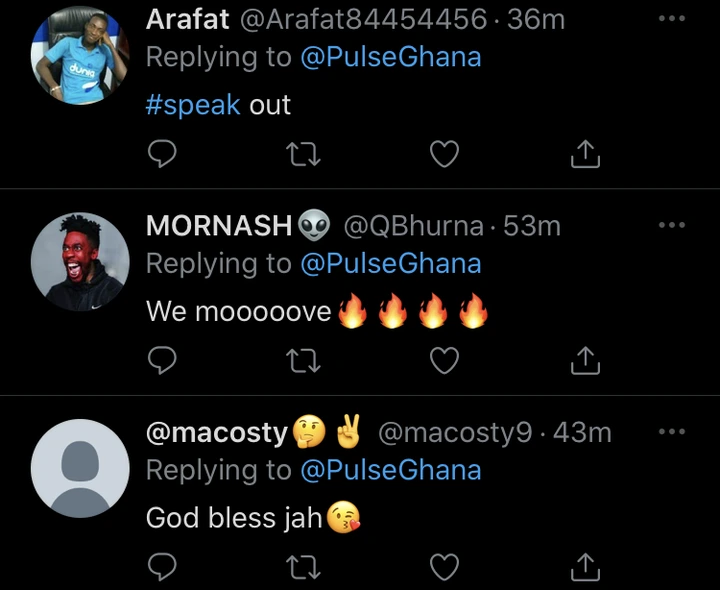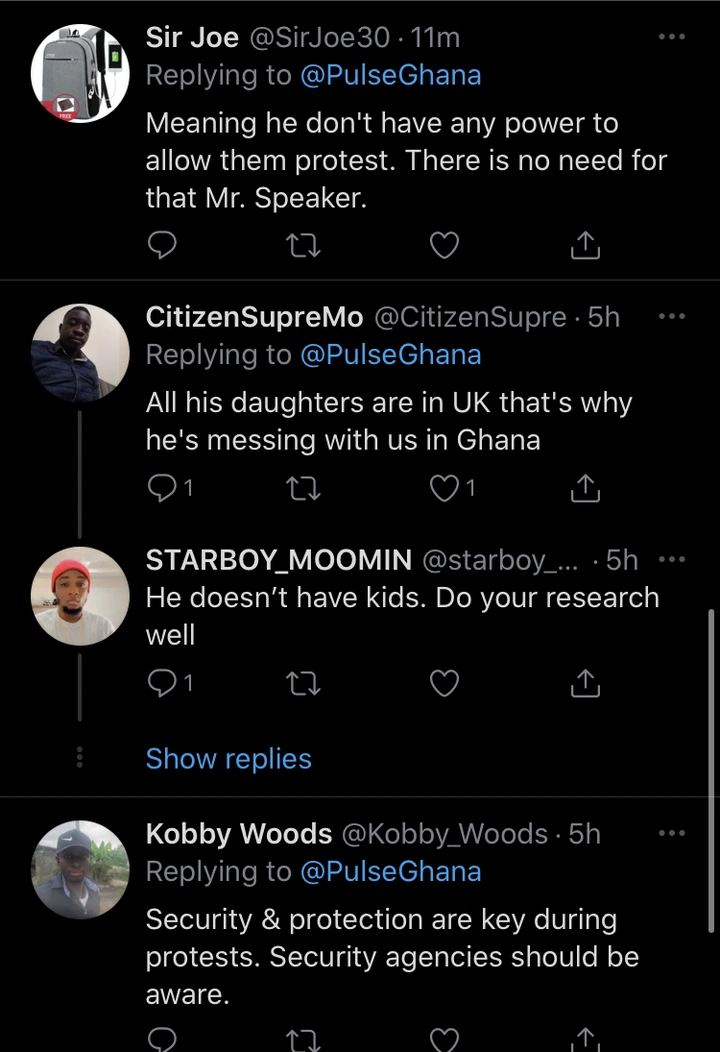 From the above comments, we can clearly notice that most Ghanaians were in support of Alban Bagbin's opinions on #FixTheCountry agenda whilst others thought otherwise.
Do you think the country is failing under the Akufo-Addo administration as claimed by Alban Bagbin?
Do you agree or disagree with Alban Bagbin on the government not denying the youth to demonstrate against its policies?
Let's know your thoughts in the comment section below.