Former President JA Kufour has left many tongues wagging following his today's tweet which appears to relate to the recent chants FixTheCountry by many Ghanaains.
The Fix the country trend is still ongoing with many calling on the President Akufo-Addo led government to wake up and act on what they promised Ghanaians.
It can be recalled that the protest march scheduled for yesterday had to be called off and turned into an online crusade. This was a s a result of a court order restraining the protesters.
Well, in a subtle manner, John Agyekum Kufuor, former president has also waded into the conversation. In a tweet this morning, the former head of state has sent a simple message to the leaders of the country.
According to him, it is impossible to fix the bigger world without fixing or transforming the things closer to you;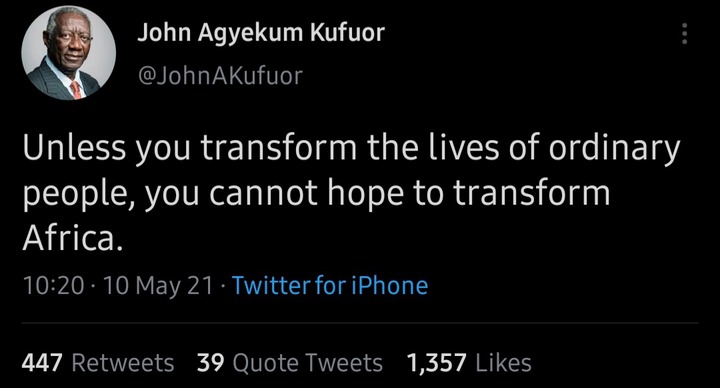 Unless you transform the lives of ordinary people, you cannot hope to transform Africa" the tweet said.
Many have seen this comment as a direct support for the Fix the country campaigners. Many argue this is a direct message from a statesman to Akufo-Addo and his men at the helm of affairs.
Check out some of the comments.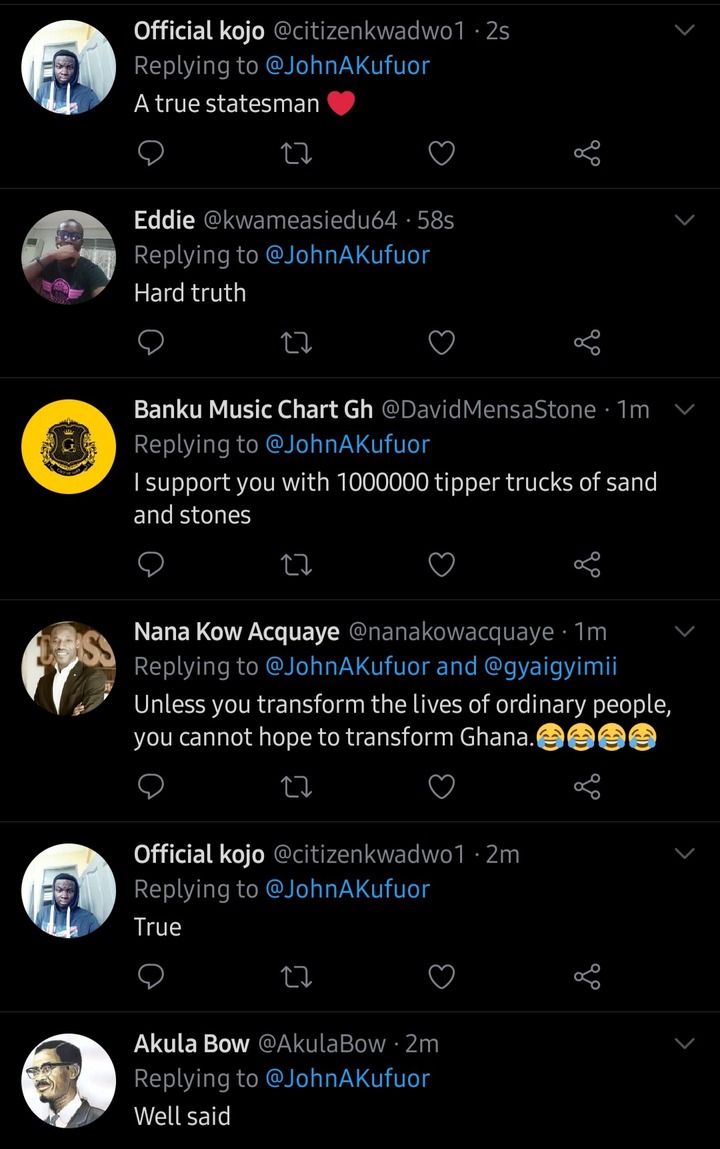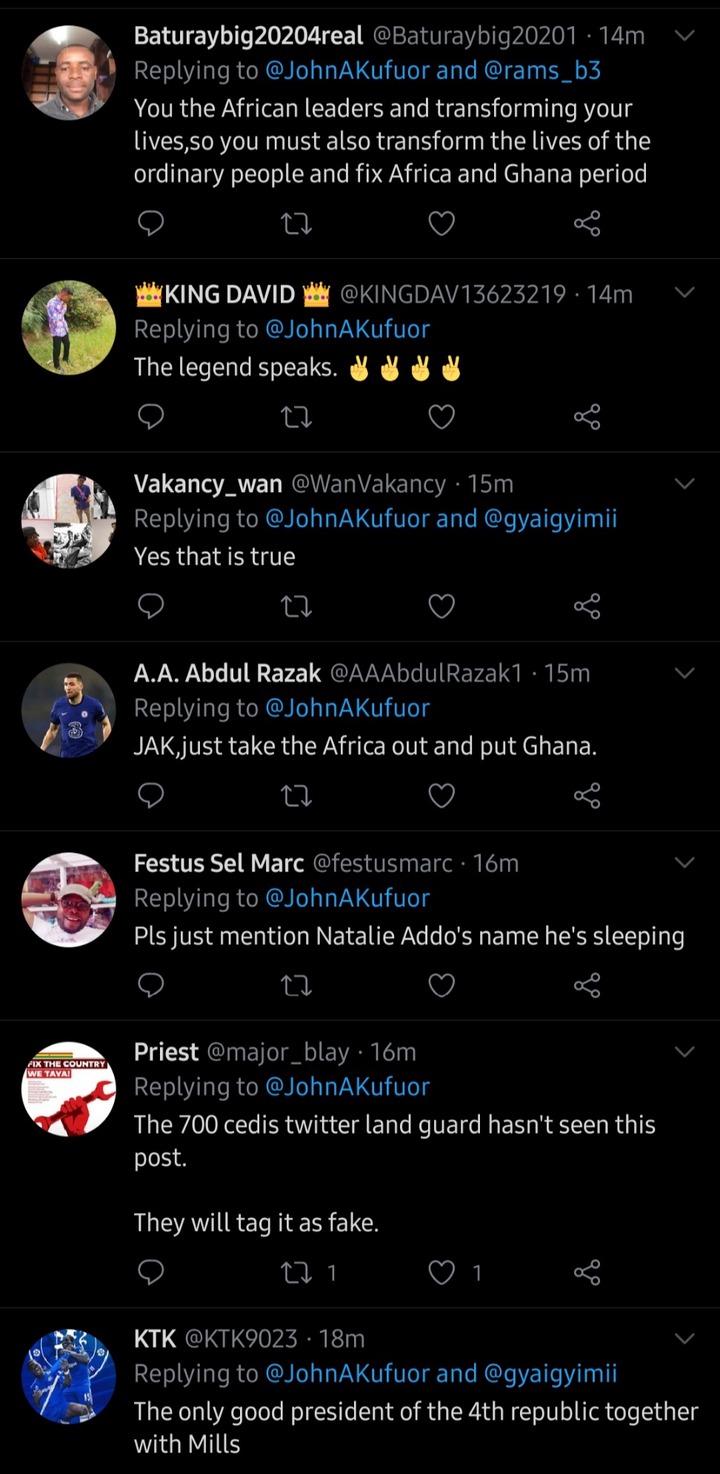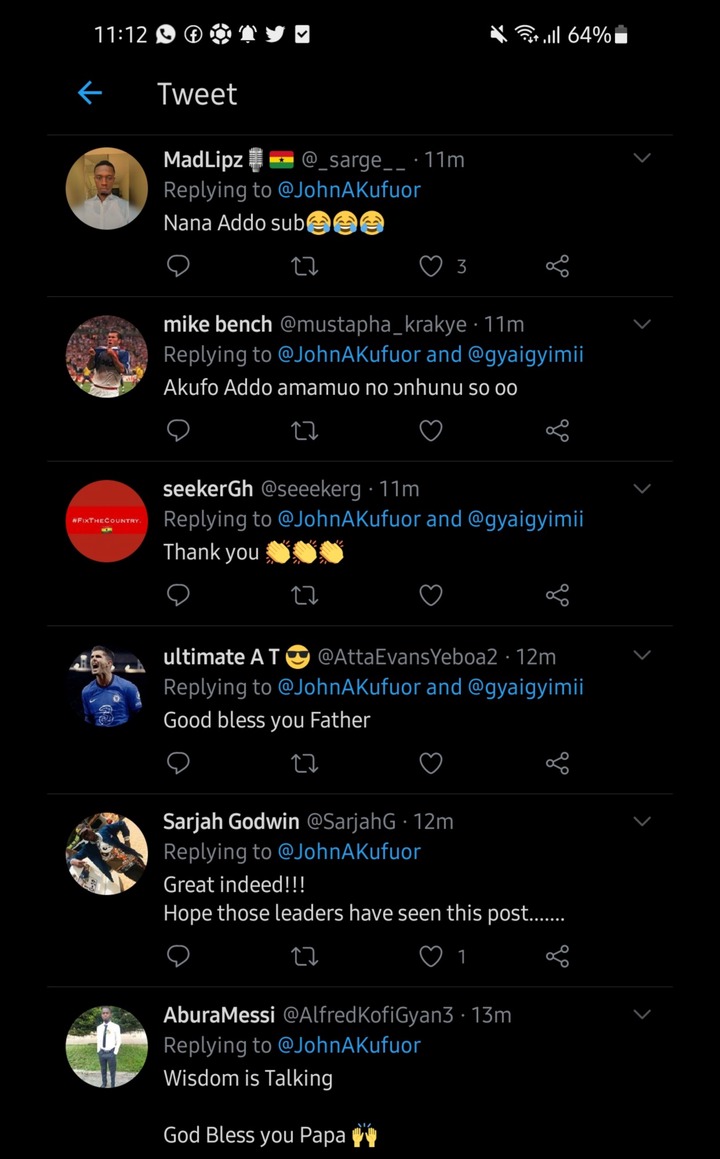 Who is the message targeted at?. Drop your comment in the section below.