Avram Ben Moshe who is a lead member of FIX THE COUNTRY group has begged for forgiveness. According to him, it's true that he went for somebody's wife at Suhum. However, it was a mistake on his part and wants his fans and supporters to forgive him entirely.
I'm not here to play any damage control. All that you heard about me is true. No matter the caption from media houses and bloggers. It was true. I've learnt my lessons. I'm human and not fallible to wrong instances " Avram Ben Moshe begged.
After his apology, some of his followers on social media started unfriending him. They felt that he wasn't practicing what he always preach.
Avram Ben Moshe is a lead member of FIX THE COUNTRY Ghana group. He is an ardent critic of Christianity and politics. According to him, there is nothing like God. Again, he sees politicians as corrupt. Meanwhile, he was caught last night with somebody's wife which he had admitted and apologised.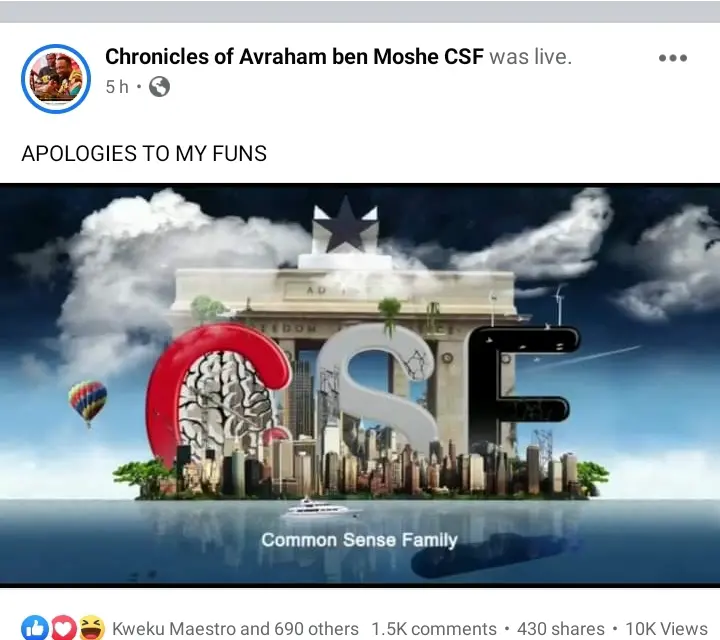 Source: Pensounds