The Mass Administration of Drugs (MDA) for school going children in the public schools at the basic level commences on Wednesday, 10th November 2021, across many districts nationwide
The exercise is organized intermittently by the Ghana Health Service in collaboration with the Ghana Education Service to administer drugs to prevent worms and Bilharzia also known as schistosomiasis among learners.
School children from the Kindergarten (KG) to Junior High will from Wednesday be given two separate medications (Albendazole and Praziquantel) for intestinal worm and bilharzia infestation according to their height and weight. Volunteers and in some cases teachers and heads of school will aid in the administration of the drugs in the various public schools.
Intestinal worm and schistosomiasis have been identified as the main cause of malnutrition, reduction in cognitive development and impediment in concentration in class among pupils, and hence the exercise is executed to get rid of worms and infestations in their system.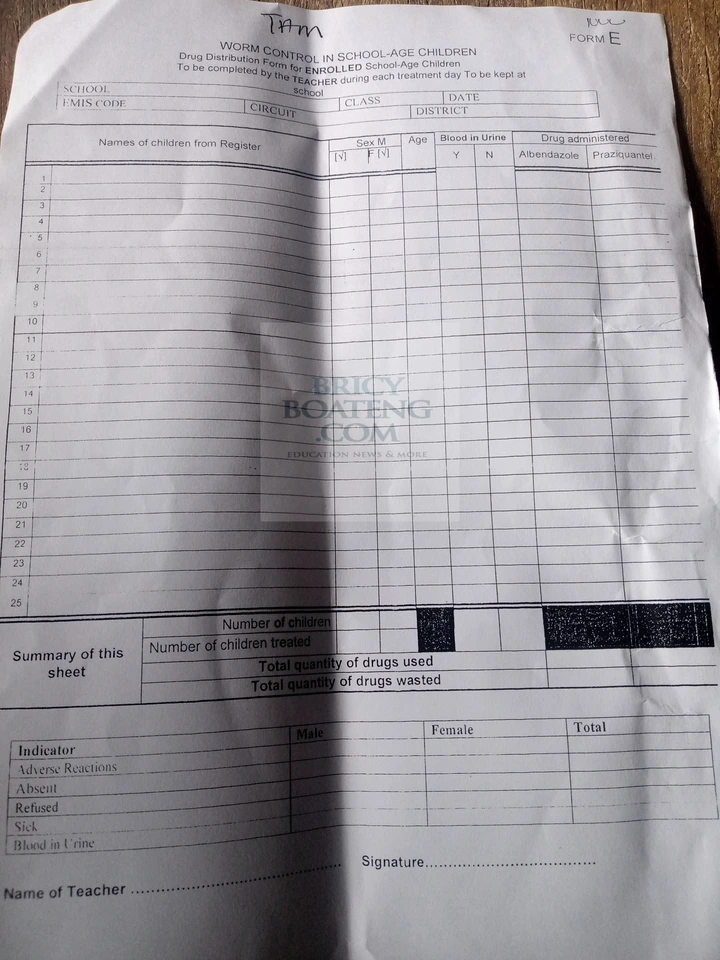 Furthermore, the exercise will prevent and treat worms and bilharzia which will together help to improve children's health and wellbeing and again prevent the negative effects of diseases like malnutrition, anemia, and growth retardation in learners.
Parents and guardians will be given a notification form which briefly talks about the date and purpose of the exercise. The form also educates parents that on the day of the exercise, they are to make sure their wards eat a heavy meal before going to school.
Parents should take note that the medicines to be given to their children have been certified and declared safe by health authorities.