The rate at which people are dying this month of July is unbearable. The number of people who have lost their lives to these road accidents which happen on our roads are more than 50 thousand. The Ghana Road Commission has put in place various measures to reduce the rate of road accidents in Ghana but it seems nothing stops it.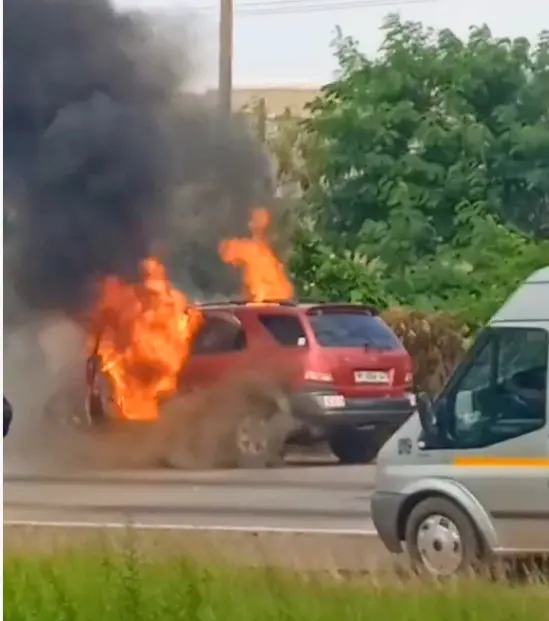 Just this morning, two people have been confirmed in a fire spark which happened on the Tema Motorway. This sad incident happened this morning in the Greater Accra Region of Ghana.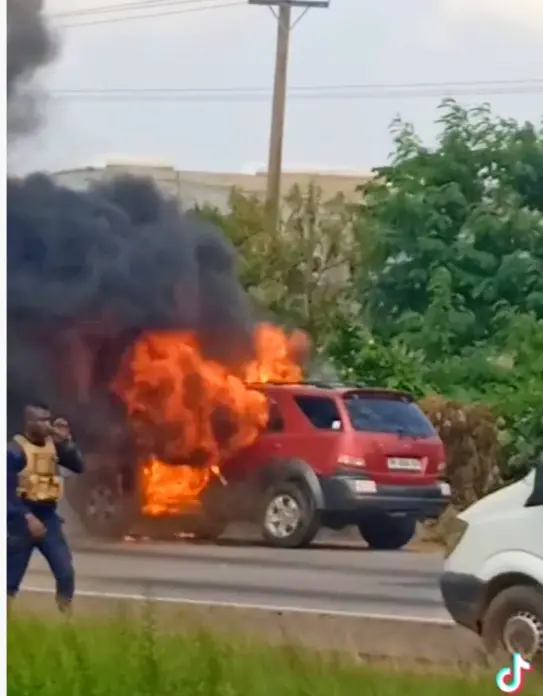 According to reports, the driver parked the vehicle at the side of the road to buy fuel. At that time, two people were inside the vehicle. The vehicle caught fire unaware and this made no one escaped from the vehicle. So by the time the driver brought the fuel, the two people have been burnt to death. The fire service personnel reached there very late and this made the vehicle burnt to ashes. The dead bodies have been sent to the mortuary.
Source: A1NEWS