The various teacher unions of the Pre tertiary has declared officially declared strike today, 4th July 2022. GNAT, NAGRAT, TEWU AND CCT-GH has released a joint press statement asking all it's members out of classroom and stop rendering their services.
We wish to unambiguously express our grave concern of the excruciating pain of poverty that has been bestowed on the Ghanaian teacher and Education Workers and leaves us with an inauspicious state of affairs. The Members of the Unions in education can no longer bear the hardship. Even more so, we reject the inequality of salaries in the public service of this country. The union said.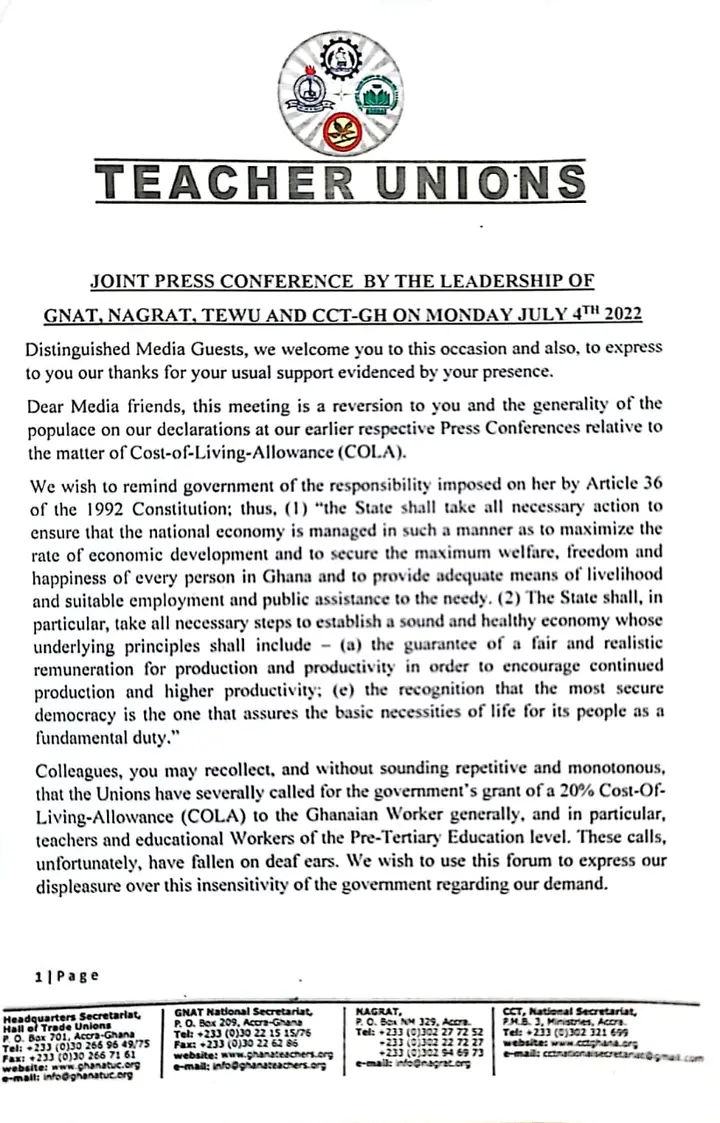 "We have been compelled under the current circumstances to publicly communicate to Ghanaians on our intention to go on strike having gone passed the June 30, 2022 deadline we gave government for the payment of Cost of Living Allowance (COLA). Consequently, we have decided to embark on a Strike Action, effective today Monday, July 4, 2022." GNAT, NAGRAT, TEWU AND CCT-GH declared.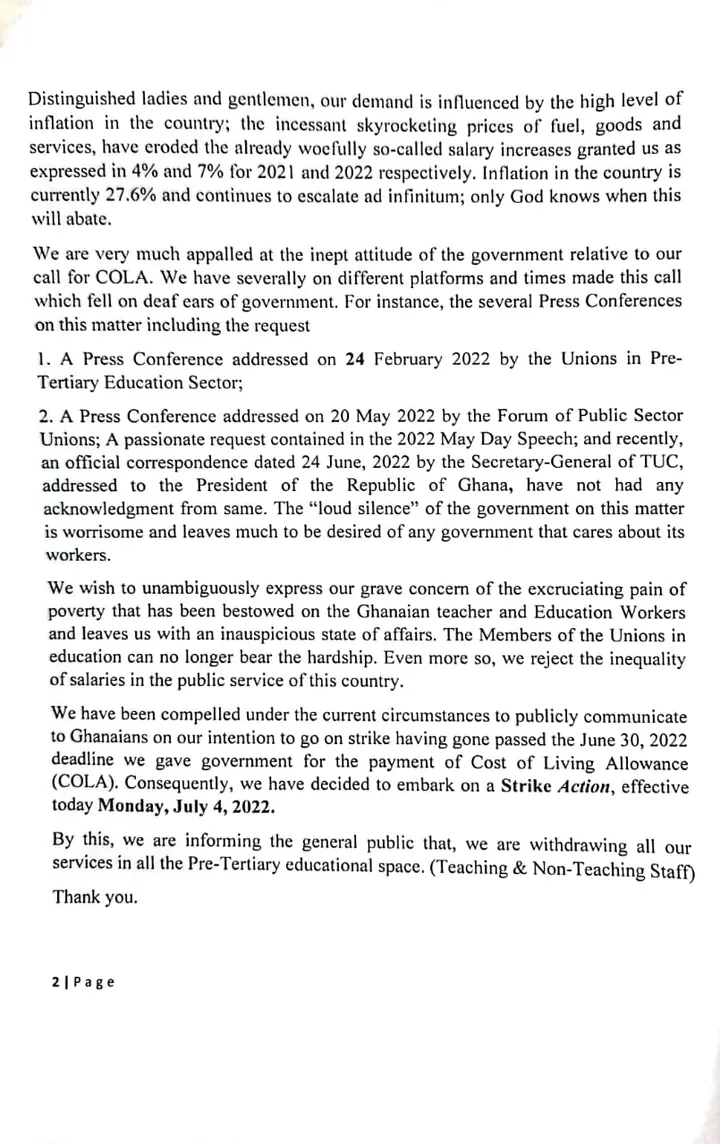 The various unions said that By this, they are informing the general public that, they are withdrawing all their services in all the Pre-Tertiary educational space. (Teaching & Non-Teaching Staff).