An NDC Savannah Regional Secretary aspirant, one Mr Adam Abdul Nasser beaten mercilessly for alleged frauding some group of persons in the Region.
Kasapa online reported that Adam Abdul Nasser who said to be a Surveyor by profession has been accused of allegedly engaging in the double sale of lands in the Nothern region. Some of the victims also accused him of selling to them lands which are not even his property or no custody over them. In other instances, he allegedly sold lands to them only for them to realise that it' s been already registered in other people' s name.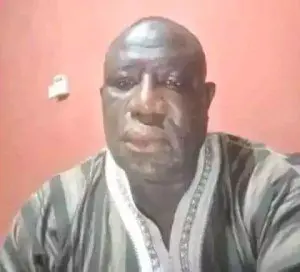 The victims who were angry after finding out ganged up and gave him the beating of his life. Pictures that emerged after he was attacked by some people who claim he has allegedly defrauded showed the Savannah Regional National Democratic Congress Secretary hopeful with swollen face.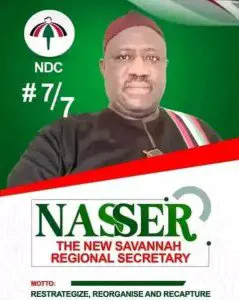 His mouth according to eyewitness bled and sustained high degrees of wounds. Mr Nasser formerly contested in Madina Constituency in the Greater Accra Region as a Member of Parliament and lost. However he relocated to the Savannah Region for greener pastures and stood a better chance of winning in the region.
After he settled in Savannah Region, Nasser started working as a land surveyor. It was mission almost accomplished, unfortunately whiles filing his nomination at the party office, he was arrested by the police for allegedly defrauding some people. Mr Nasser is purportedly in police custody and will assist for further interrogation.

Going into the 2024 Elections, Mr. Nasser hopes to come the General Secretary of Savannah Regional NDC branch. His motto is to recognize the party in the region, bring on board new strategies which will help NDC capture power. Before he could fulfil that he has been captured first by the police.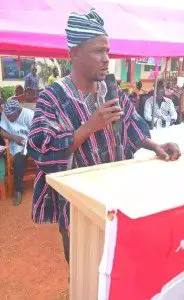 Source:Ghlagatin.net