There have been a lot of publication on social media and in newspapers across the country that those who will decide not to take the vaccine will be sanctioned by the government.

This was followed by when false claims were made against the COVID-19 Vaccines from COVAX. According to false claims read so far, many people are saying the vaccine is produced specially to wipe away the entire generation of Africa which is very false.
The Ministry of Information has clear the air about the sanctioning of those who don't want to take the vaccine. From the Ministry, the government have no intention to punish those who will refuse to get vaccinated." The government's intension is to encourage people to make their selves available for the vaccination. We are doing so through the NCCE and other informative agencies in the country. We have not yet decided to punish any body for not taking the vaccine"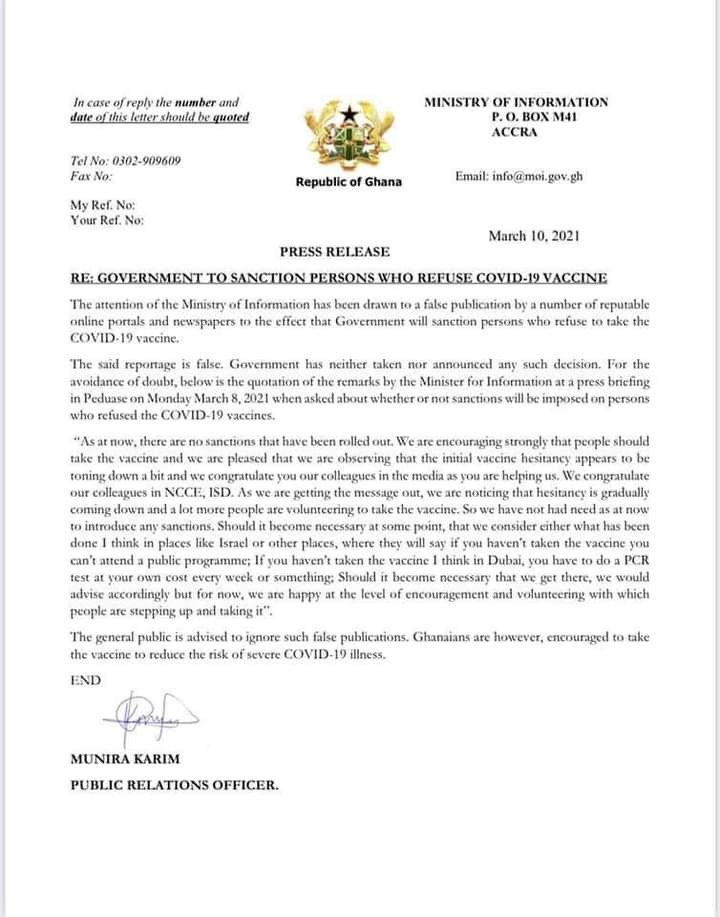 According to the Ministry, punishment may be imposed of the public become more insolent to take the vaccine.