Canning of children in schools by teachers has been banned by the Ghana Education Service. Even though some parents and teachers are against the directive, some players in the education industry have indicated that there are different ways of disciplining a child apart from canning.
Most parents are very careful about their children and have over the years reacted violently after some teachers subjected their children to severe canning. One of such parents is Muhammed Saani who has had his daughter canned with bruises drawn over parts of her body. Her daughter, who is only nine years old is enrolled at the Happy Royals International School in the Ashanti Region of Ghana.
She went to school and returned with bruises over her body. A female teacher had canned her for not doing her homework. Her father who was at work got informed later and he quickly moved to the school in anger. Muhammed Saani angrily got to the school and started searching for the madam who whipped his daughter. Unfortunately, he did not meet her in the school.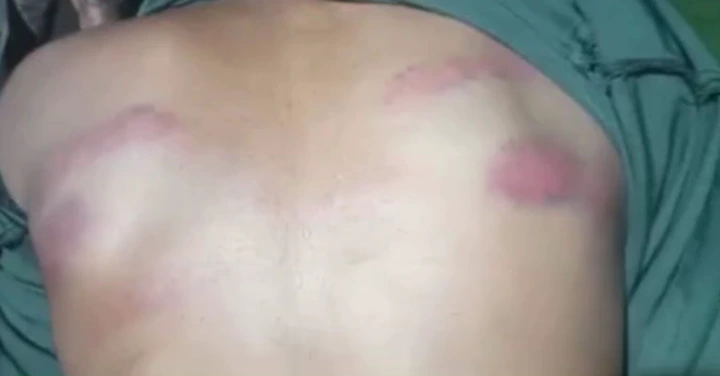 He later confronted the headmaster who assured him that the issue was under control. But this did not satisfy the father of the young girl and still demanded to see the teacher who canned his daughter. Unfortunately, all efforts proved futile but he confessed that if he had met the teacher physically, he would have faced her squarely. The teacher was very lucky the man did not meet her.
The female teacher involved should thank her stars for not being available at the moment. The anger of the father was enough to have caused another fight in the school which would have been bloody. The young girl seems to be in serious pain and the police have promised to investigate the issue. This is also a case for the Ghana Education Service to investigate.
The Teacher must be queried on why she decided to apply cane when the education fraternity frowns on it. Parents are as well advised to exercise restraint when teachers get problems with their children. Getting angry with the conviction of paying them back will only lead to violence. This particular case should be investigated for the necessary punishments to be given to whoever deserves it.
Watch the video here
source:operanews